Toni Braxton's 'Breathe Again' Was Originally Written for This R&B Group
Toni Braxton's self-titled debut album catapulted her onto the main stage. When Anita Baker was not available, Braxton sang, "Love Should've Brought You Home" on the soundtrack for Eddie Murphy's 1992 film, Boomerang. It immediately made her a recognized name.
By the time her first album premiered the following year, it was highly anticipated, and it did not disappoint. With songs like "Candelight," "Love Affair," "Another Sad Love Song," and "Seven Whole Days," Braxton's album sold 10 million copies worldwide, and she earned three Grammy Awards, one for Best New Artist and two consecutive awards for Best Female R&B Vocal Performance in 1994 and 1995.
However, one of Braxton's most popular songs from the album, "Breathe Again" was originally intended for an R&B group.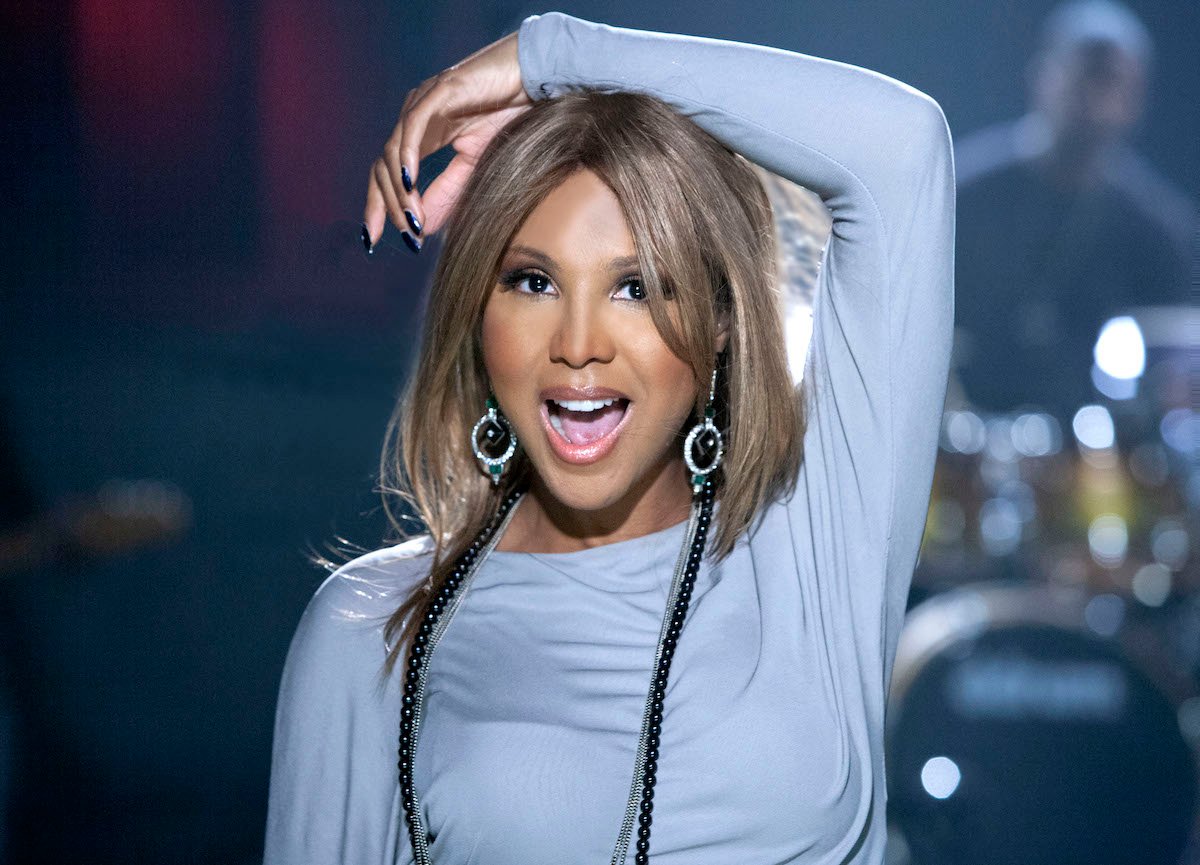 Who wrote Toni Braxton's 'Breathe Again'?
"Breathe Again" was written by Braxton's friend, mentor, and work husband,  Kenneth "Babyface" Edmonds. L.A. Reid, Daryl Simmons, and Edmonds produced the song.
"Breathe Again" peaked at #3 on the Billboard Hot 100 and #4 on Billboard's R&B Singles chart in 1994. It also peaked at #4 on Billboard's Adult Contemporary chart, making it one of Braxton's debut album standouts.
The song was also an international success. BBC declared that the song alone, "fully established Braxton." They called the single "a delicate ballad that refused to resort wholly to cliché, it is brought to life by Braxton's dreamy, breathy delivery."
Toni Braxton's 'Breathe Again' lyrics
Edmonds got the idea for the song by thinking nostalgically about a relationship that had already run its course. The chorus is all about reminiscing about a relationship that meant so much. It goes:
If I never feel you in my arms again
If I never feel your tender kiss again
If I never hear "I love you" now and then
Will I never make love to you once again?
Please understand if love ends
Then I promise you, I promise you that
That I shall never breathe again
(Breathe again, breathe again)
That I shall never breathe again
(Breathe again, yeah)
As the Chicago Tribune described in their review of the song, "The way her voice throbs when she sings, 'I can't stop thinking about you,' conveys a sense of despair and longing that is rare."
Toni Braxton's 'Breathe Again' was originally written for TLC
It turns out, that Edmonds didn't originally write "Breathe Again" for Braxton, he had intended it for R&B trio, TLC. "'Breathe Again' came to me, the song was not for me it was for Pebbles I believe and TLC, for Tionne [T-Boz" Watkins] whose voice I love," Braxton explained during an interview for the Soul Train Awards. "And I remember how Babyface was singing it, it was very Tionne. I heard the song and I said, 'Can I try it Babyface, can I try it L.A. to make it my own?' And they said, "Go do you.' I got to make it my own and I just love that song, it's one of my favorite songs to perform."