Toni Braxton Celebrates 20 Year Anniversary Of Her Last Top 10 Hit On The Billboard 100
Toni Braxton has one of the greatest musical catalogs. Known for her love songs and lyrics of heartache with hits like "Unbreak My Heart," the Braxton Family Values star has been the soundtrack to many women's love lives.
She recently celebrated the 20th anniversary of her first big dance hit, "He Wasn't Man Enough." The songs holds a special place in her heart because it was her first release after filing for bankruptcy in the 90s. 
Toni Braxton releases "He Wasn't Man Enough" after bankruptcy humiliation
Braxton's third album, The Heat, was released on the helms of her filing for bankruptcy after the massive success of her sophomore album Secrets. Her love-stricken ballad "Unbreak My Heart" catapulted her into worldwide superstardom but she didn't have the income to show for it. 
A lot was riding off of the follow-up album after the public debate with her record label, LaFace Records, and the renegotiation of her contract. The label was ordered to pay Braxton a little over $20 million at the close of her lawsuit against them, along with more creative control of her music moving forward.
The Heat's lead single "He Wasn't Man Enough," was released in March 2000. The song differed from the sultry ballads Braxton was known for and was an up-tempo dance track with a hip-hop undertone. It produced by Rodney "Darkchild" Jerkins, also a new move from Braxton whose previous tracks were almost all handled by Kenneth "Babyface" Edmonds. 
How did Toni Braxton's "He Wasn't Man Enough" do on the charts?
"He Wasn't Man Enough" was a hit on the charts and with critics. It peaked at number two on the Billboard Hot 100, where it sat for several weeks – and number one on the Hot R&B/Hip-Hop Songs for four weeks. The song did well internationally also and became one of Braxton's signature songs. 
The music video pushed the song further. Braxton debuted an even sexier look than she'd had during the Secrets era, with long hair extensions and a bustier bra. She continued taking risks with the song by performing choreography, something she hadn't done previously. "He Wasn't Man Enough" earned her a sixth Grammy award for Best Female R&B Vocal Performance in 2001.
The song was redemption for Braxton after the bankruptcy. She told PEOPLE the bankruptcy "was the most embarrassing, humiliating experience." The Heat sold over 2 million copies and also had another successful single, "Just Be A Man About It."
How Toni Braxton celebrates 20 year anniversary of "He Wasn't Man Enough"
Braxton continued to release music and earn awards after the success of "He Wasn't Man Enough." She filed for bankruptcy a second time in 2010 after dealing with health issues but came out on top after settling a few years later. She now marvels at her success and is just two years away from celebrating 30 years in the music business.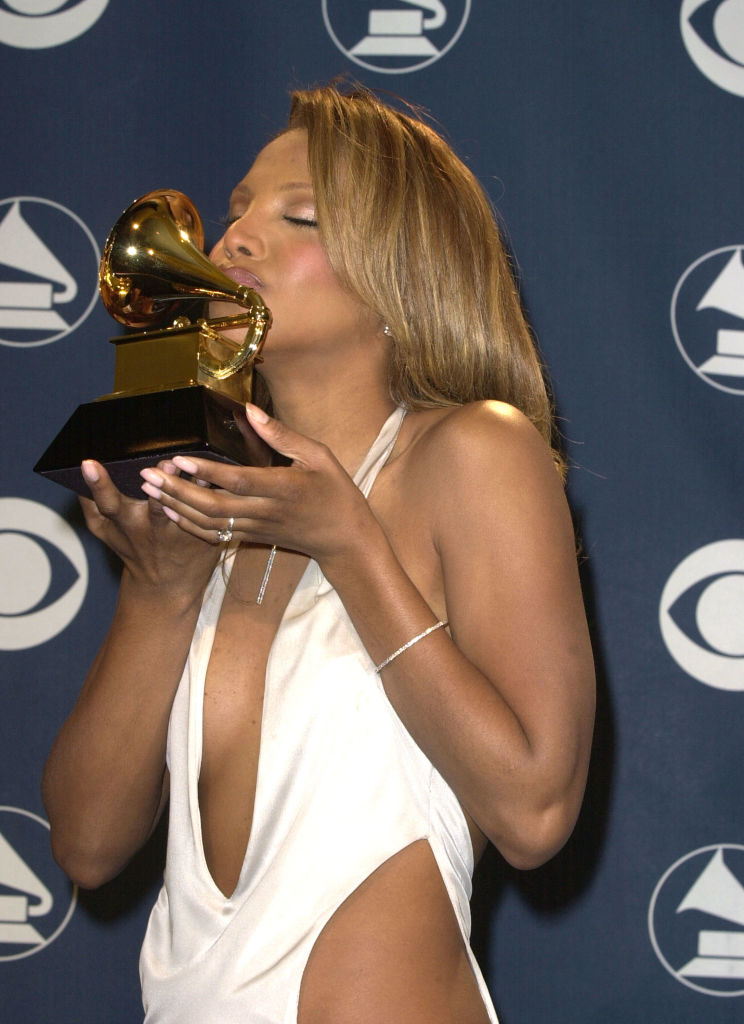 Braxton shared on Instagram that "He Wasn't Man Enough" was released 20 years ago.
"20 years and still a hit! HBD," she captioned a clip of the famous video with a birthday cake emoji.
It remains a song she performs on every set while on tour. It was also Braxton's last Top 10 appearance on the Billboard Hot 100.