Toni Braxton Explains How She Was Able to Film New Lifetime Movie Amid Her Sister Traci's Terminal Illness
Traci Braxton is the first of the famous Braxton family to pass away. The singer and reality star is the younger sister of Toni Braxton. Toni recently spoke of Traci in a recent interview.
Braxton Family Values fans are still processing the unexpected death of Traci Braxton. Traci was one of the audience's favorite sisters. In one of her first interviews since Traci's death, her older sister Toni spoke on how she was able to complete filming a movie as Traci's health declined. Toni also opened up about the difficult days she has coming to terms with her sister's death.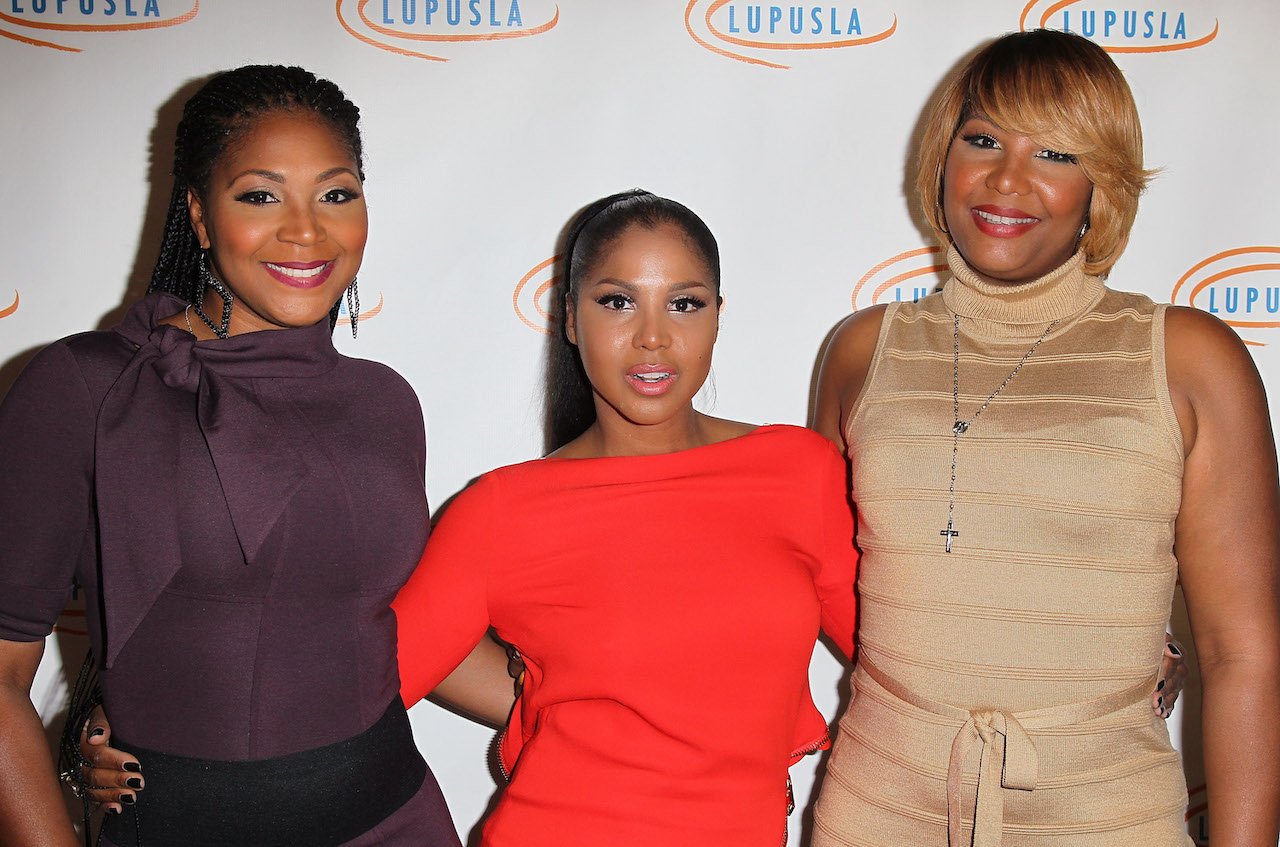 Traci Braxton died of esophageal cancer 
Fans of the famous family were stunned to wake up to news that Traci died after a private year-long battle with esophageal cancer. The singer and reality star was 50-years-old. Kevin Surratt, her husband of nearly 30 years, made the news public in a statement to TMZ. "We have come to a time where we must inform the public that after a year of privately undergoing a series of treatments for Esophageal cancer our beloved Traci Braxton has gone on to glory," he said. 
According to Traci's rep, she was surrounded by family and friends at the time of her death. She'd also reportedly been in hospice care leading up to her passing. Her sisters and mother also released a statement on her passing and asked for privacy as they grieve her death.
Traci's only child, a 26-year-old son Kevin Jr., also shared a touching tribute to his beloved mother. "When I heard the news about my mother being sick first thing she said was I'm going to fight and beat this," Kevin Jr. captioned an Instagram post of him and Traci in a loving embrace. She fought to the end and today she's at peace. I love my mother forever and this hurts so much but I'm at peace knowing she's isn't in pain anymore. I love you ma I'm going to miss you."
Toni Braxton says Traci Braxton supported her while filming new movie despite being sick
Outside of the Braxton family making their joint statement, they've been relatively silent as they grieve their loss. But Toni is currently promoting her latest Lifetime movie Fallen Angels Murder Club Heroes and Felons and spoke publicly for the first time on Traci's passing. 
"We're dedicating the movie to my sister Traci because I lost one of my sisters while we were filming this – well she was really ill while we were filming this movie and it was really difficult but she was like this beacon of light that was telling me "Toni you can do it" and she would read with me over the phone and help me with my character and say "Toni, I think you should try Hollis this way or that way" and so it's really an important project to me and we're dedicating it to her," she told a host in a recent interview with Good Day New York.
She continued: "It was very tough – it was her she helped me through it I would talk to her everyday on the set and sometimes we wouldn't have the best news and I would go out there and try to be this great character that's created, Hollis, and it was my sister who helped me through it. Like, "Toni, Hollis should be this, Hollis should be that, think about this." She gave me that energy that I needed to get through it."
It's one of the hardest things the singer has had to go through
In a separate interview with Tamron Hall to promote the movie, Toni became emotional when speaking about the bond she shares with her siblings. In total, there are six Braxton children, five girls and a brother.
"We're so close, we're more than sisters, we're kind of like twins like they call it, we're bound together by more than just DNA, by blood and it's just something special," she said. "My parents did such a great job and fantastic job with raising us together and making us so close. And so to lose one makes it a little more difficult. Sometimes, I wake up every morning and I go, 'Did I dream it? Did I dream it?' And I have to remind myself, 'No, she's gone,' but she's been here with us for 50 years. So I try to relish in that moment and I try to smile about it and be grateful for the time you have."
Toni also explained that Traci lived 6 months longer than doctors gave her. The family is planning a special celebration for Traci in honor of what would have been her 51st birthday on April 2.