The Shocking Details of The Braxton Sisters' Bankruptcies
The Braxton sisters have been part of the music and entertainment industry since the late 80s. Though the five sisters – Toni, Traci, Towanda, Trina, and Tamar – started out in a group together, Toni would be the breakout star, landing her own solo contract and breaking record and album sales throughout her career. They've since reunited for their reality show on WeTV and the remaining sisters have found individual success in music, acting, hosting and other reality television series. Though their careers have been notable, they've experienced difficult financial times. Toni, in particular, has filed for bankruptcy twice; but, she's not the only Braxton to fall victim to struggles in the money department.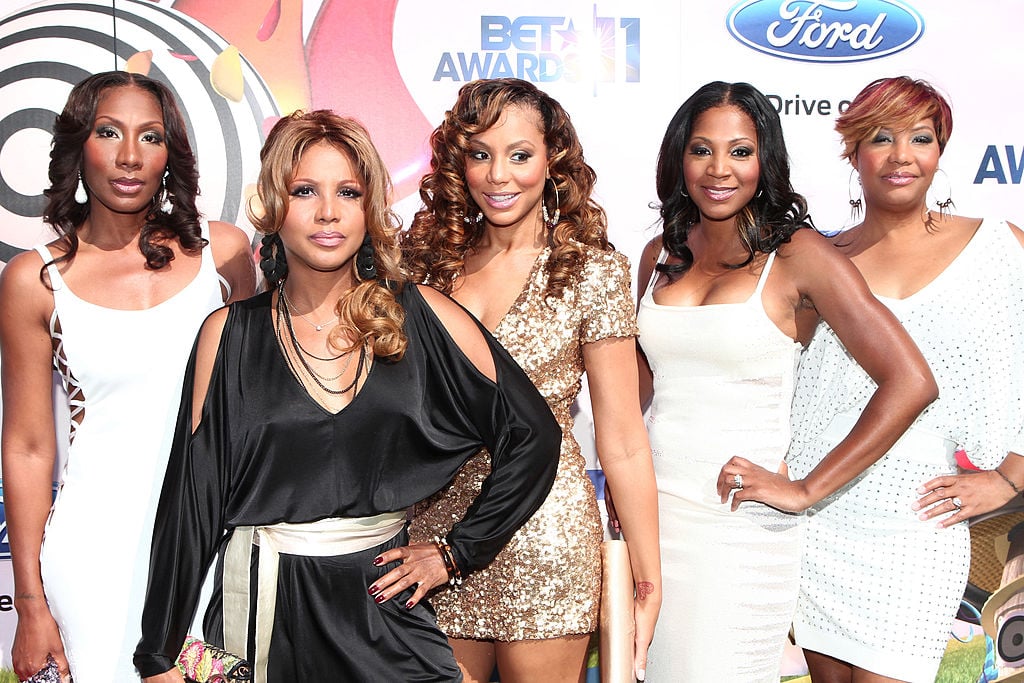 Toni Braxton filed for bankruptcy twice
Toni shocked fans and many in the music industry when she filed for bankruptcy in 1998. The sultry songstress was coming off of the success of her sophomore album, Secrets. Her albums and singles generated more than $170 million in sales worldwide and she performed to sold-out arenas across the globe prior to her filing.
Despite the financial success that her music generated, Toni claimed that she was not the person benefiting from it. Braxton revealed that she received a royalty check of less than $2,000. When she confronted her label, she and her lawyer discovered that was only receiving 33 cents per album, making it impossible to make money from album sales.
She filed a lawsuit against her label to terminate her contract after they refused to negotiate to her liking. Variety reported in December 1997 that Toni's lawyers demanded a better deal for the singer – one that included a royalty rate and advances higher other artists on the label because of her superstar status. After weeks of failed negotiations, Toni filed for bankruptcy.
After a year of legal disputes, the case was settled and Toni received a $20 million payout and a new recording contract. But just a few years later, a health crisis that put the singer on performance restrictions would cause her to file for bankruptcy a second time.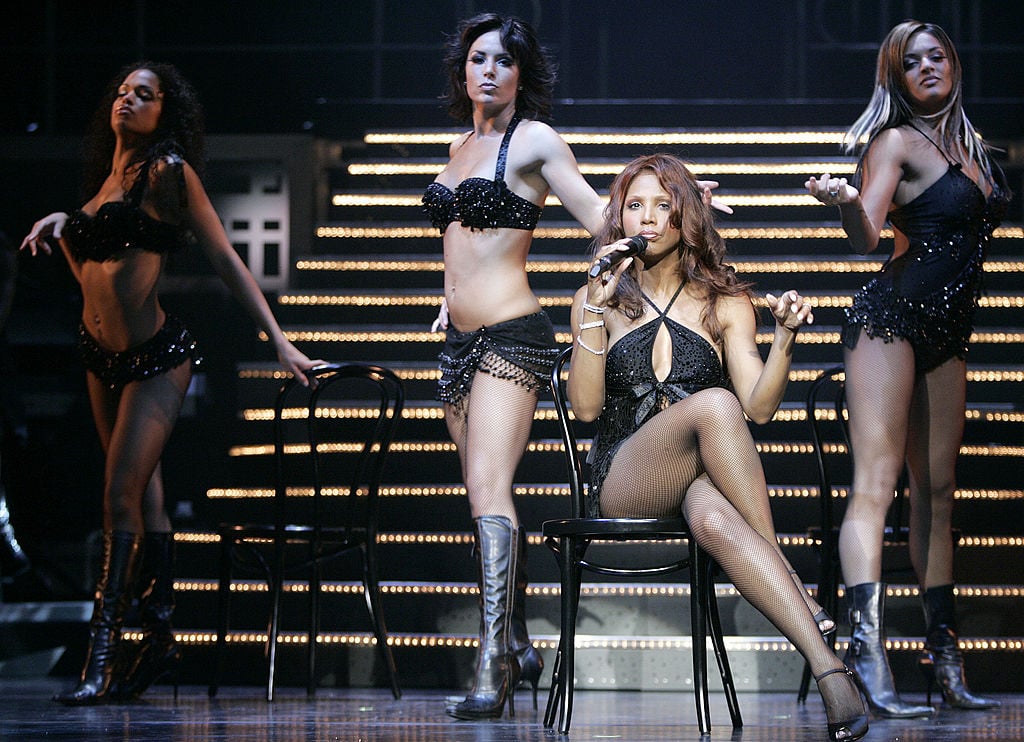 In 2006, she announced a Las Vegas Residency at the Flamingo Hotel. Toni Braxton: Revealed was a six-night a week contract featuring all of her hit music. The show was extended through 2010 because of its popularity.
Toni collapsed on stage during a show in April 2007 and was hospitalized. A month later, she canceled her show. After a three year hiatus to take care of her health, Toni filed for bankruptcy for the second time in 2010.
She made the choice to self-finance the Vegas show to prevent the financial troubles she experienced in the past but it backfired when she became ill. She told ABC News in 2012, "The Vegas show, I just renewed my contracts with all my vendors," she explained. "And then a month later, I got sick. I couldn't work and could not afford to pay them back."
Toni's bankruptcy case was settled in 2013 and she hasn't had any similar issues since.
Toni Braxton's sister, Towanda Braxton, files for bankruptcy
Unfortunately, it looks as if the Braxtons may have a bankruptcy curse. Toni hoped to be the example of what not to do for her five siblings but the middle Braxton sister, Towanda, made headlines when she filed for bankruptcy this year.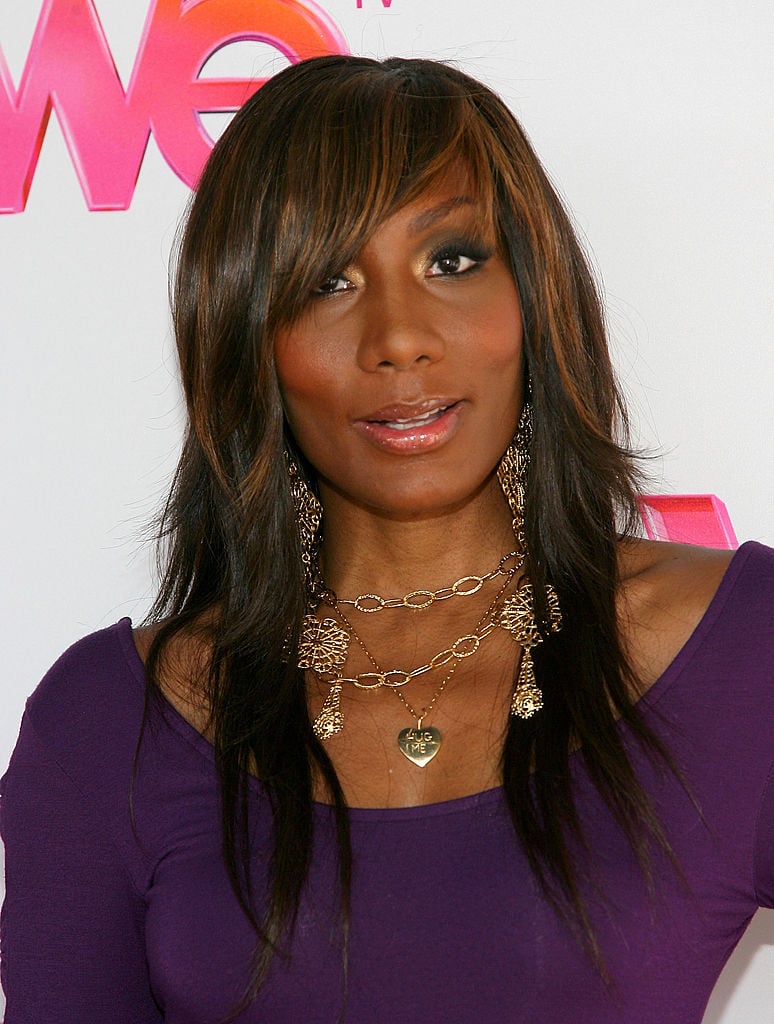 The Blast was the first to report that Towanda filed for bankruptcy in April 2019. The reality star claimed she only had $150 in her bank account and had debts owed of over $540,000. She filed for chapter 7 bankruptcy and asked to be released of paying the monies owed.
Towanda's listed debts were overwhelming. She purchased a home in Georgia just months before her bankruptcy filing and it was assumed that she earned a good living from appearing on Braxton Family Values but her financial state proved otherwise.
Her debts included $417,715 to a mortgage company, $76k to her former landlord, $982 to Comcast, over a thousand to collection attorneys, $8,480 to Covenant Christian Academy, $6,211.30 in medical bills, a $35,000 personal loan from her sister Tamar, and various other debts.
Court documents showed that Towanda reported her monthly income to be $4,692 and her expenses as over $6,000. She maintained that she had no savings, making it impossible to adhere to her financial commitments.
As if filing for bankruptcy wasn't hard enough, Towanda was hit with another blow when a former landlord, Michael Wagoner, accused her of lying about her income and assets as a way to be relieved of paying the $76,000 she owes him in unpaid rent and property damages.
Towanda denies Wagoner's claims but according to The Blast, she was grilled in court under oath about her financial situation by Wagoner in a deposition on November 21. As of now, no details have been released about the deposition.