Toni Braxton Agreed to Film Reality Series After Losing a Board Game
Toni Braxton's career got a second boost thanks to her family's We TV reality series Braxton Family Values. The show chronicled the relationships between Toni and her four younger sisters, all of whom can also sing. Despite the show's massive success, Toni was initially resistant to reality television. But losing a family game of Monopoly forced her to participate in the show.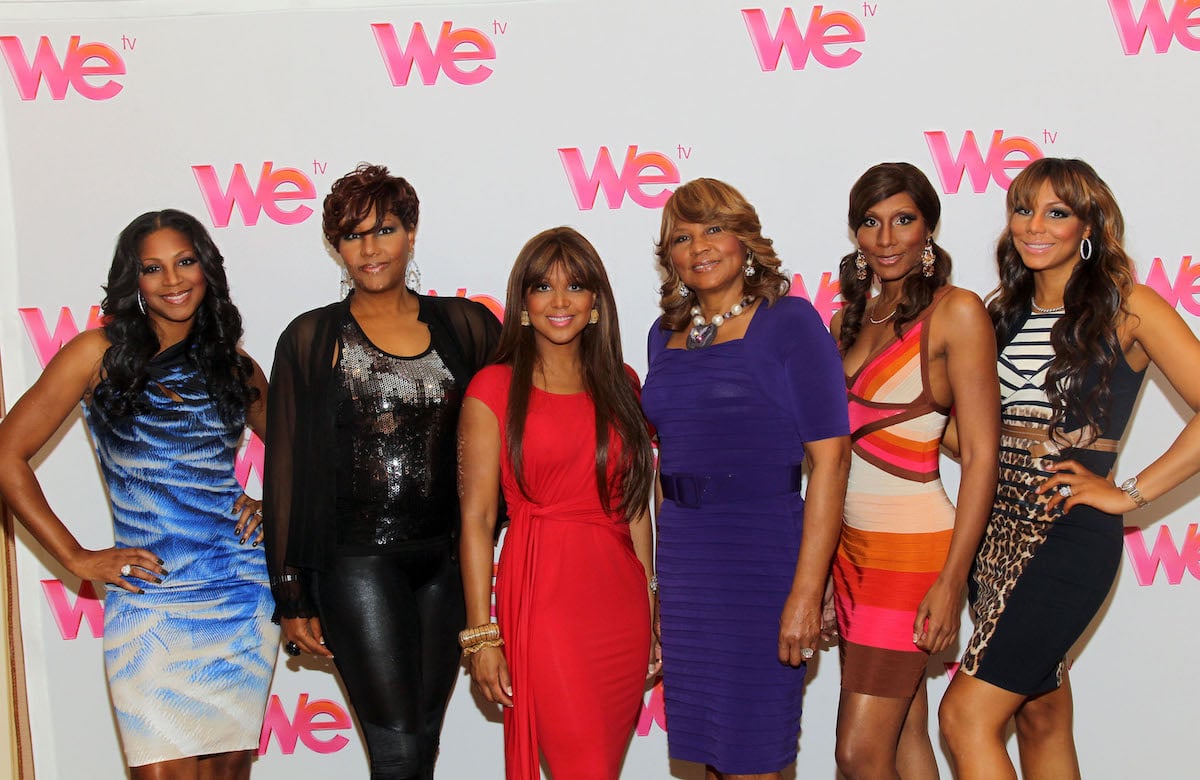 Toni Braxton lost a game of monopoly and agreed to film 'Braxton Family Values'
The 'Breathe Again' singer never imagined exposing her life on reality television. She'd previously filmed a docuseries for VH1 in 2003 titled Inside Out Toni Braxton: Family Comes First. The show chronicled Toni's second pregnancy, her fight to be released from her record contract, and her time on Broadway in Aida.
But filming a full-length reality special was out of the question for Toni. Braxton Family Values was her younger sister Tamar's idea. Tamar believed the show would be a great platform to showcase the entire family's musical ability, as well as their close-knit unit. But Toni wasn't sold.
Related: Which Braxton Sister Has the Highest Net Worth?
In the end, it all came down to a family game of Monopoly. The show was practically greenlit, with Tamar and her then-husband Vincent Herbert pitching the series around the networks. But executives were hesitant to sign off without the family's main star. Tamar bet that if Toni lost the game, she'd have to do the show.
"Looking back, it's funny because that game could have been a scene out of the show," Toni told EBONY in 2012. "It was very Braxton. I lost, I had to live up to [my end of the deal], and now we have the No. 1 show on WE tv."
Tamar Braxton blames the show for her family's issues
Braxton Family Values became an instant hit, with Tamar as the breakout star. Initially, the family felt Tamar began getting bit by the fame bug and her ego grew out of control. Tamar denied such. Toni even minimized how much she filmed throughout the second season, explaining the exposure was too much. But over time, she grew used to the cameras.
As seasons progressed, the sisters began to bicker more. By season 6, Tamar's complaints about poor editing and the show making her out to be the villain grew louder. The sisters, sans Traci, boycotted filming.
Related: Toni Braxton Called 1 Moment on 'Braxton Family Values' Too Real and Painful
Tamar asked to be let out of her contract, but the network refused. She did not film for season 7. After attempting suicide, and blasting We TV in an open letter, the network agreed to sever ties with Tamar.
Looking back, she says the show's producers orchestrated drama within her family. She told Nick Cannon on his morning radio show in 2020:
I don't feel like you get anything positive from it – a lot of arguing and fighting and shenanigans and it's not what my parents raised and designed for our family. And I think what it's turned into, what you see on television is definitely not something I want to stand by…if you're not gonna tell the real story…the ups and downs but also the resolve…if you can show the chaos, the resolve, and the success then you have a true American Black family story.
Trina Braxton disagrees with Tamar Braxton's complaints about 'Braxton Family Values'
Trina does not agree with Tamar's complaints about the show. Like Tamar, Trina admits that she has not always been highlighted in the most positive light. But Trina says the producers can only edit whatever footage the stars give them and that everyone has to be held accountable for their actions.
"People can't use what you don't give them," she told The Jasmine Brand. "And the thing is you can have a moment of perpetuity where it's like 'oh they keep making me look this way', or 'they keep making me look that way.' No. If you don't give them that every week, or every time the cameras come on, then they're not going to be able to show you in that light…The first two seasons I'll even say of the 'Braxton Family Values', they wouldn't be able to say 'oh Trina drinks too much' if I didn't have a cup in my hand every time you saw us filming."
Tamar has since vowed to never air her personal life on a reality show ever again. She does continue to produce reality television. Trina is not opposed to returning to reality TV.