Toni Braxton Sets the Internet Ablaze With Steamy Photos
Toni Braxton is known for her bold fashion choices. The "Un-Break My Heart" singer's recent Instagram posts show off her new look. At 53-years-old, Braxton is proving she's aging like fine wine, and fans and social media users can't get enough.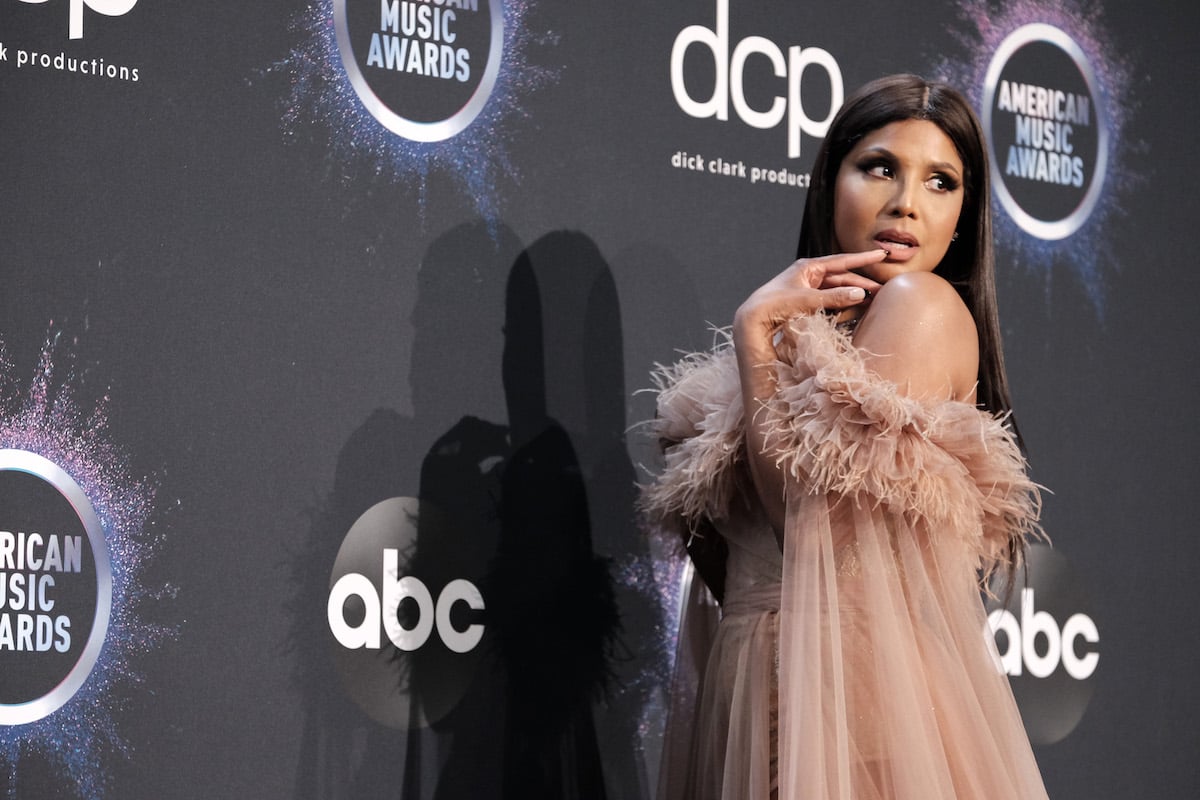 Toni Braxton debuts new look
Aside from her sultry voice, Braxton is known for keeping things spicy in the fashion department. She's notorious for wearing gowns with high slits. Braxton also loves midriff-bearing ensembles and having certain body parts on display. 
Growing up as a preacher's kid, Braxton wore long dresses and skirts. She was forbidden from wearing pants until she was 14-years-old. As a result, she says she went a little overboard in the fashion department as she grew into superstardom. She prefers having much on display.
As for why she loves a gown with a high slit, she told Jones Magazine in a 2014 interview that it's due to her shorter frame. 
Related: Toni Braxton Says Her Religious Upbringing Held Her Back in Her Career and Personal Life at Times
"My fashion sense is a little challenging because I'm only five-one and three-fourths so I have to do things that elongate my body and make me appear taller," she said. "A lot of people are shocked when they meet me and say "Oh my God she's so short". I tend to wear things that flare out, my legs are abnormally shaped, I'm long from my hip to my knee but I'm short from my knee to my ankle so I wear little short dresses that make me appear longer and make my torso appear longer."
In November, Braxton debuted a new look on Instagram. She went back to her signature short haircut. But, this time around, she went platinum blonde.
During the holiday season, she posted several shots. One shot is of her in a black sheer top with dark sunglasses and a red lip. For Christmas, she decked the halls in a skin-clad red dress with peepholes down the side as she snapped a shot of her in front of her Christmas tree.
Social media users react to Toni Braxton's new Instagram posts
Since her bold hair change, Braxton has been flooding her 3.6 million Instagram followers timelines with edgy fashion and photos. She has no problem showing off her body. She let it be known in a February post that she feels sexier now at her age than ever before.
"Age ain't nothing but a number," she captioned a video of her strutting down a sidewalk in a lace bra with a camouflage jacket. Fans' comments poured in with hand clap emojis, fire emojis, and heart emojis, praising her look.
Related: Toni Braxton's Recent Instagram Post Proves She's Team Babyface In His Battle With Teddy Riley
In April, she shared a video of her in a bathroom adjusting a red thong bikini, captioning the post "Red Hot Sunday." From the look of the comment section, fans agree that Braxton is red hot.
RHOA star Kandi Burruss and actor Holly Robinson Pete commented with fire emojis. One Braxton Family Values fan page account noted, "It should be a crime to be that fine," with heart eye face and fire emojis.
Braxton's latest Instagram post of her in a Versace bathrobe and bedazzled thong bikini nearly broke the internet. Rapper Lil' Kim commented, "Stunning, gorgeous." Rosario Dawson shared praise, as well as Gabrielle Union with their own comments.