Toni Braxton's Recent Instagram Post Proves She's Team Babyface In His Battle With Teddy Riley
Fans were excited when Babyface agreed to a battle with fellow writer, producer, and singer Teddy Riley. Both have extensive musical catalogs and as millions are quarantined in, the idea of a free and viral concert with two powerhouses was too good to pass up. No one was more anxious than Babyface's protegee, superstar Toni Braxton.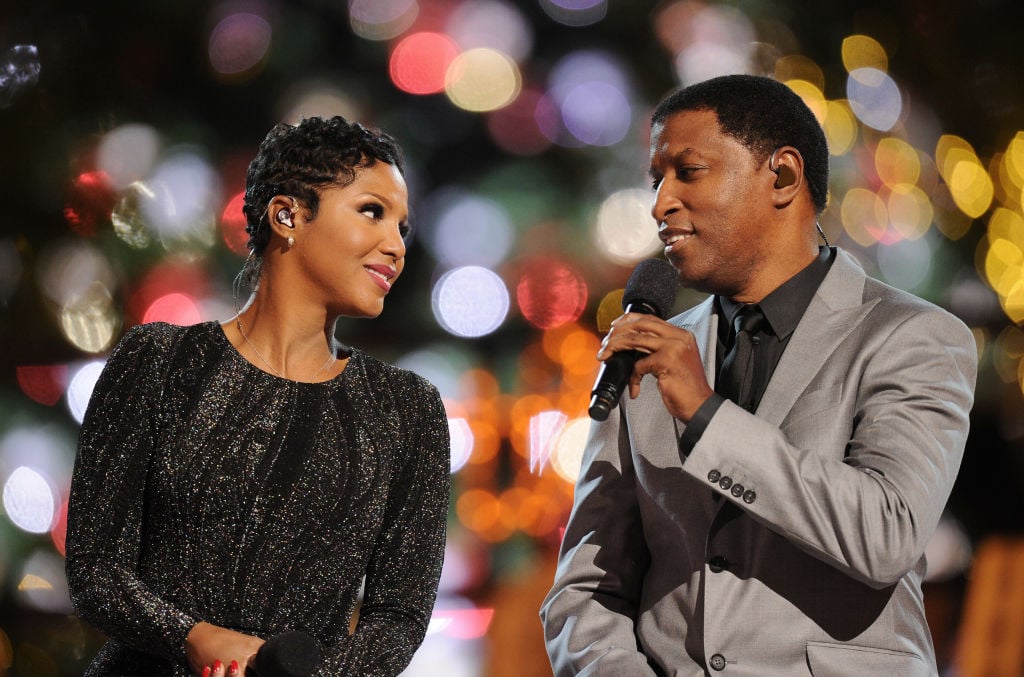 Braxton and Babyface have a long history of collaboration, with him penning and arranging many of her top hits. But after the jam session was interrupted due to technical difficulties on Riley's part, Braxton expressed her disappointment on Twitter. With her recent Instagram posts, she's making it known that she's team Babyface.
Toni Braxton and Babyface's musical marriage
Babyface wrote and produced most of Braxton's music on her first two albums and considered her as a muse of sorts. He helped to create her signature sound and the love-stricken ballads that she became synonymous with, as well as craft her overall look.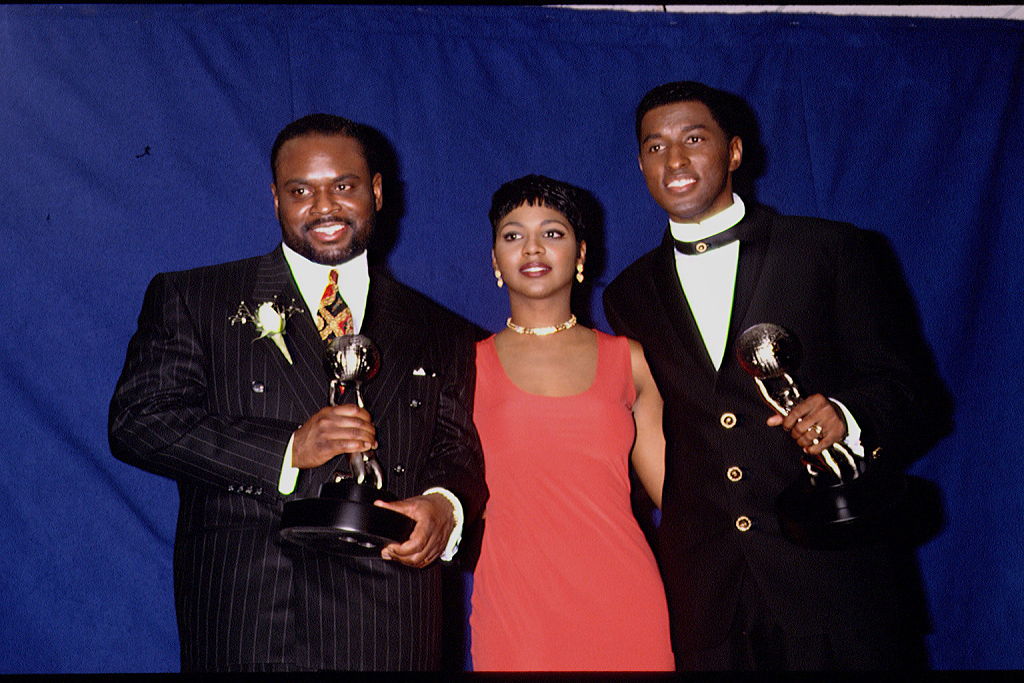 When Braxton announced that she was retiring from music altogether, Babyface was one who made her reconsider. He sat with her while she explained why she was growing tired with the industry, which was shown on Braxton Family Values. Braxton became disheartened after two bankruptcies, a divorce and going public with her lupus diagnosis.
"He understood what I was going through. I had my illness," she told The Baltimore Sun in 2013. "He said, 'Your story isn't always going to be smiley faces, Toni. You have to get up and do it, even when you don't want to sometimes.'"
She resurfaced from her semi-retirement with a collaboration album with Babyface – Love, Marriage & Divorce – that earned the pair a Grammy. They co-wrote the songs together, something that Braxton hadn't previously done with him as he typically took the reigns on their projects. They also performed together in a 2014 run of the Broadway show After Midnight. 
Toni Braxton hilariously voices her frustration with technical difficulties in Babyface vs Teddy Riley battle and shows she's team Babyface
Braxton waited at home in anticipation of the big night with the rest of the world and had her heart set of a few hours of good music but she quickly realized the night wouldn't go as planned. Within minutes, Riley began having issues with his sound, which axed out some of Babyface's set. He and his team tried to work through it but couldn't figure it out and even had a few distractions. Braxton was confused by what was happening.
"We're having technical difficulties over here?" YA THINK??  And who's baby is in the background," she asked.
"Teddy is just discombobulated," she wrote.
At one point, she even suggested that Babyface quit. "Kenny… just log out," she wrote.
Babyface took her advice and went offline, causing a stir with followers. They eventually called it a night and promised to return another day.
Braxton didn't even try to hide her loyalty to Babyface. "I'm a huge Teddy fan, he's a super producer but I'm biased," she wrote.
After they announced a rescheduled date, Braxton posted a photo of her and Babyface just hours before the scheduled rematch, showing once again who she was rooting for.
"A picture worth 1000 songs," she captioned the photo with a heart and the hashtag legends.
Braxton live-tweeted during the rescheduled battle and in the end, she named Babyface as the champion.