Tony Awards: Kristin Chenoweth Brought to Tears During 'Wicked' Tribute
The 74th annual Tony Awards featured many unforgettable moments, but one brought Broadway legend Kristin Chenoweth to tears. The awards show honored the best and brightest on the Great White Way. However, one moment gave the petite blond beauty a moment to reflect on her life during a duet with Idina Menzel from the musical Wicked. This brought her to tears.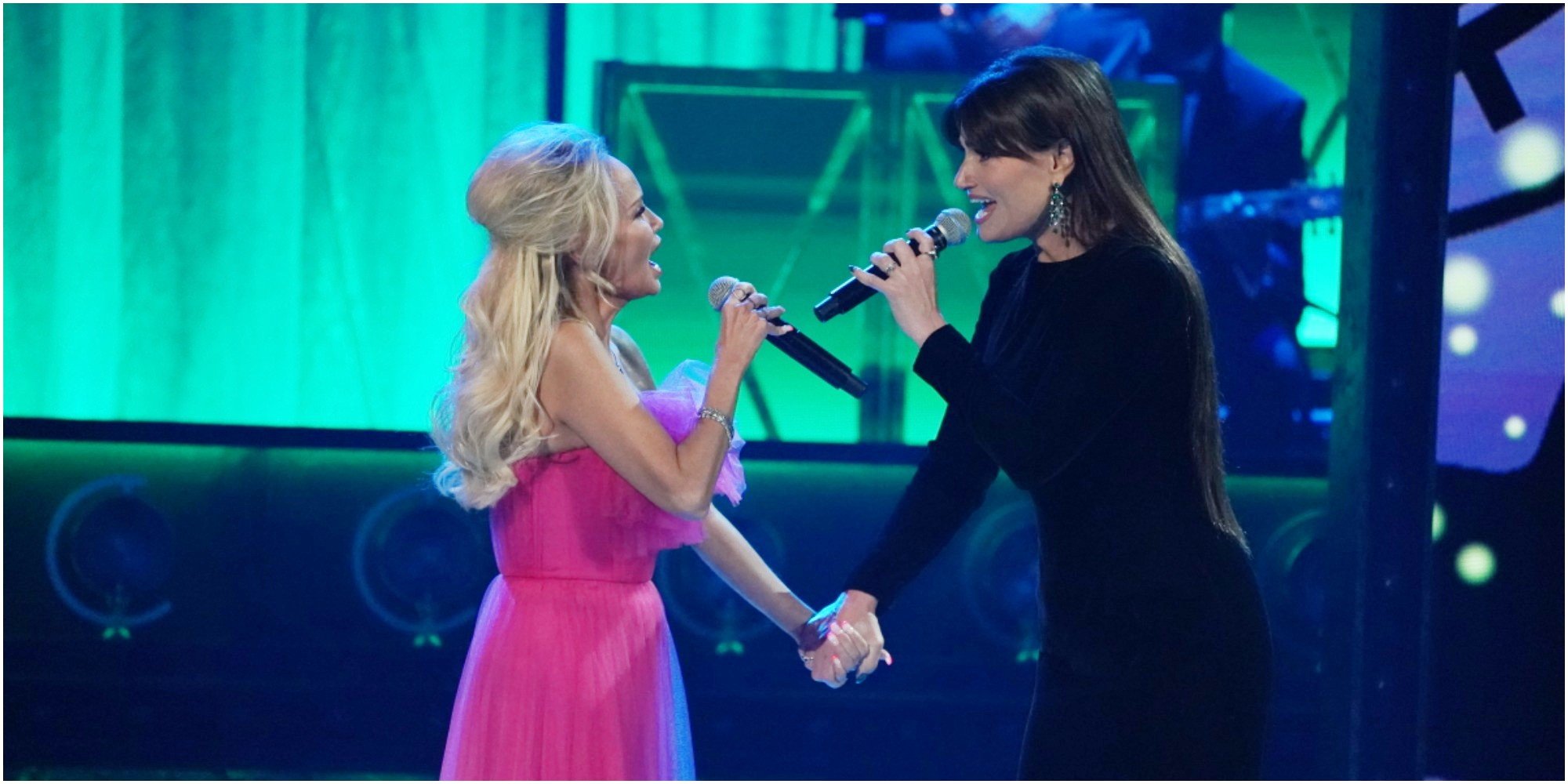 Kristen Chenoweth is a Broadway legend
Chenoweth may only stand 4'11" tall, but her voice soars high above the crowd. The legendary musical theater star has led the production of none other than nine productions. Beyond that, Chenoweth led two special shows as a vocalist.
Chenoweth has placed her stamp on the musicals Steel Pier, You're A Good Man Charlie Brown, Epic Proportions, First You Dream, A Tribute to Courage, Funny Girl, Wicked, The Apple Tree, Promises Promises, and On The Twentieth Century.
As a soloist, she also headlined two shows: Kristin Chenoweth: My Love Letter to Broadway and For the Girls.
Chenoweth helped close out the Tony Awards with former 'Wicked' castmate Idina Menzel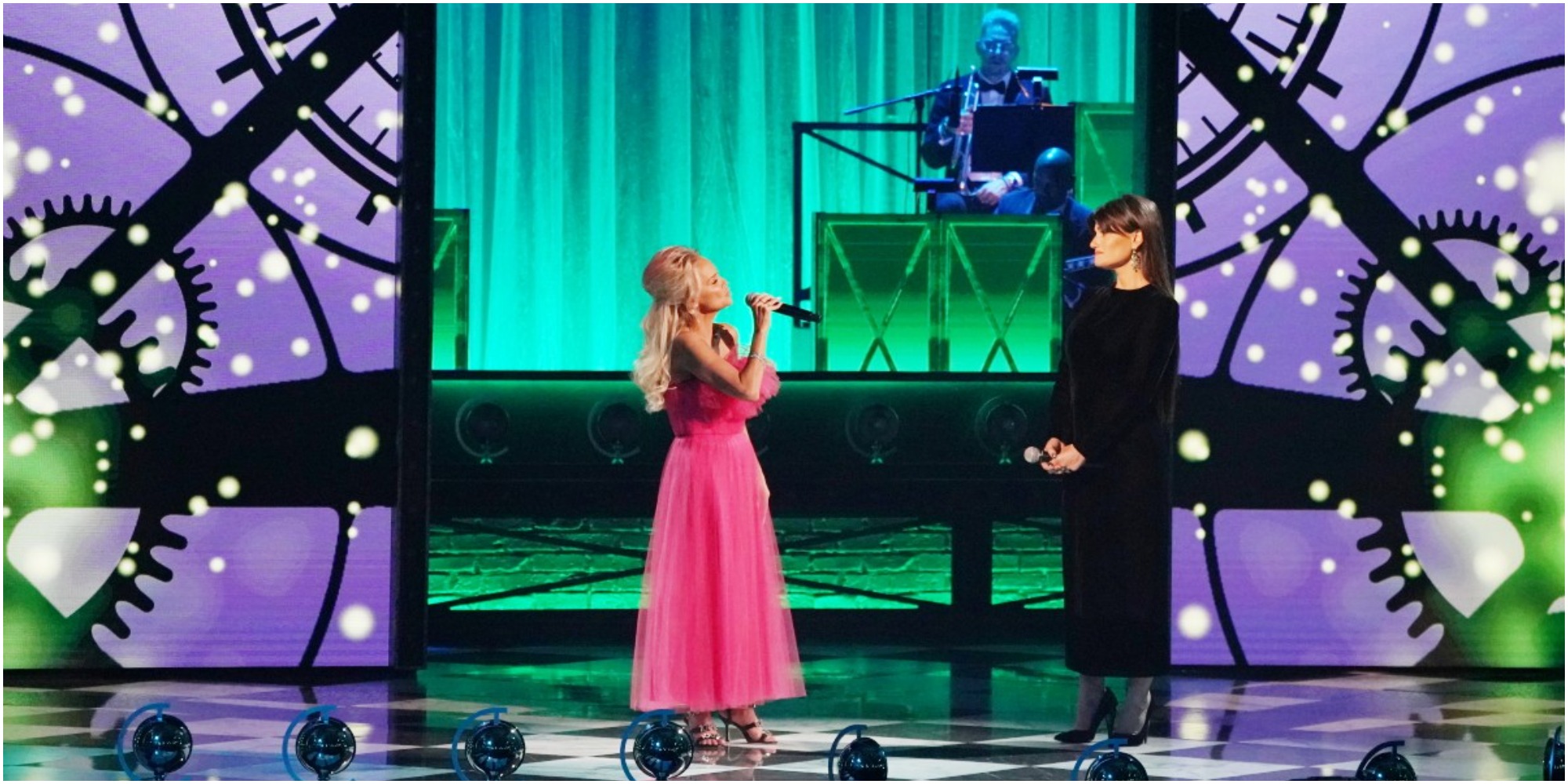 The Tony Awards brought together three separate pairs of performers to sing their most memorable songs to honor the work of several historic duets performed on the Broadway stage.
Chenoweth and Menzel sang "For Good" from the musical Wicked. This performance honored 18 years since the women paired their voices for Wicked's debut.
Chenoweth and Menzel originated the roles of Glinda and Elphaba when the musical first premiered on Broadway in October 2003.
Chenoweth and Menzel stood together to perform their set on the stage of the Winter Garden Theatre in New York City.
The women were the first of three pairs, including Anthony Rapp and Adam Pascal, followed by Tony host Audra McDonald and Brian Stokes Mitchell, reuniting to sing the ballad "Wheels of a Dream" from Ragtime.
Kristin Chenoweth was brought to tears
During their performance, Chenoweth and Menzel were in character as they sang a song of friendship. Chenoweth showed emotion throughout the undertaking. However, she broke down upon singing her final lines before Menzel took over with her solo portion of the duet.
"Who can say if I've been changed for the better," Chenoweth sang.
Looking at Menzel, she continued, "Because I knew you, I have been changed for good."
Chenoweth teared up, and her voice broke as she looked at her friend of almost 20 years.
The actresses once spoke of the sisterhood they created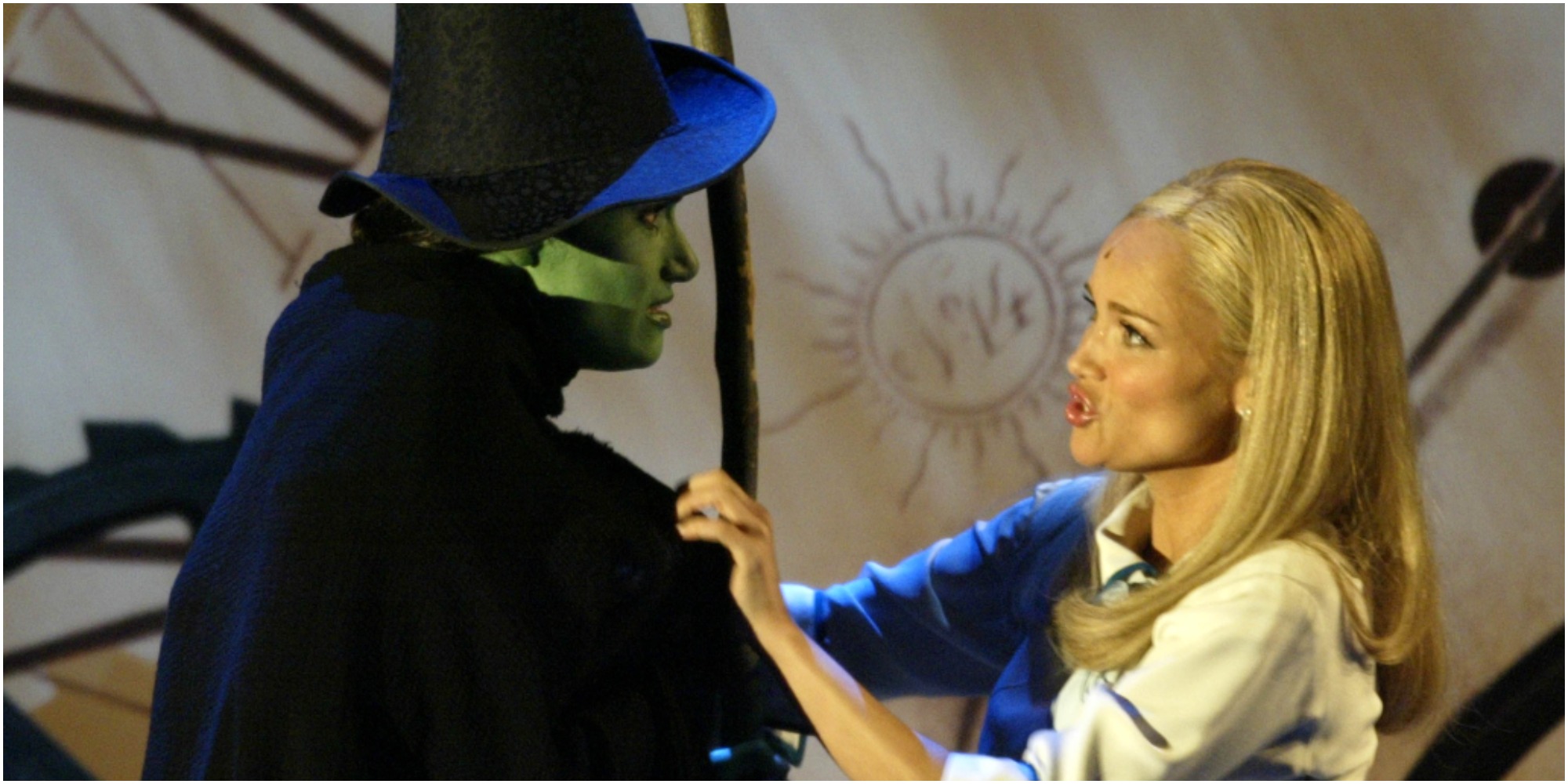 In an interview for Playbill, both Chenoweth and Menzel spoke of the sisterhood they created as co-stars of Wicked. "I'm proud that there are two very beautiful, powerful women that are the centers of the story — that it deals with a sisterhood if you will," said Menzel, who took home a 2004 Tony Award for her performance.
Chenoweth says that "For Good" will always have a special place in her heart.
"That was my favorite moment, [and] it's actually my favorite song in the show, too," said Chenoweth. "I think it's a moment in friendship… There are the themes of forgiveness and true love. And, that's [the] story that people loved so much — a love story between two women."
Wicked: The Musical currently is in performances at the Gershwin Theater in New York City.