Tony Awards: Who Did Aaron Tveit Play on 'Gossip Girl'?
The 2021 Tony Awards took place on Sept. 26 in New York City. Each year, the Tony Awards celebrate the best performances, plays, and musicals on Broadway. At the 2021 Tony Awards, Aaron Tveit won Best Performance by a Leading Actor in a Musical. He took home the award for his role as Christian in Moulin Rouge! on Broadway.
While Tveit is no stranger to musical theatre, hardcore TV fans might recognize the actor from the show Gossip Girl, which ran on The CW from 2007 to 2012. What role did Tveit play on Gossip Girl?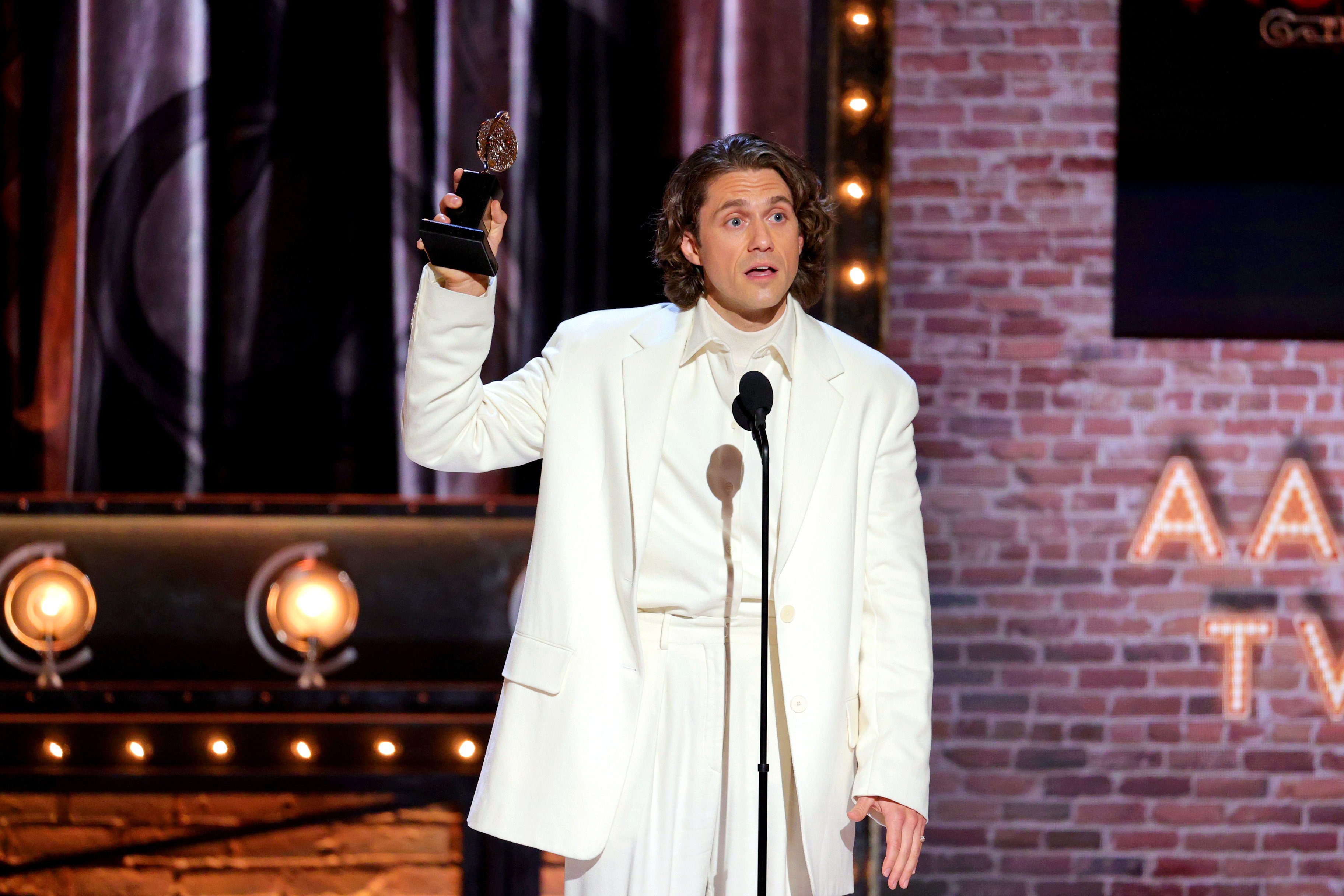 Aaron Tveit played Tripp van der Bilt on 'Gossip Girl'
In Gossip Girl, Tveit played William "Tripp" van der Bilt III, the cousin of Chace Crawford's character Nate Archibald. While not the main character, Tripp makes a huge impact on the show whenever he appears, and some might even consider Tripp to be a villain.
Both Tripp and Nate belong to the political van der Bilt III family. At first, Tripp and Nate appear to be quite close at family gatherings. This changes when Tripp runs for office and wins a congressional seat, setting off his most infamous storyline on the show.
In the third season of the series, Tripp begins an affair with Nate's friend Serena van der Woodsen (Blake Lively). At first, Tripp agrees to leave his wife Maureen (Holley Fain) for Serena. He later balks at the idea because it could mean jeopardizing his political career.
Serena refuses to be his mistress while he remains married to Maureen. When Tripp and Serena are in a car accident, Tripp moves Serena to the driver's seat and abandons her to avoid being arrested.
RELATED: 'Gossip Girl': Penn Badgley Thinks Dan and Blair Should Have Ended up Together
Blake Lively and Penn Badgley saw Aaron Tveit on Broadway
When Tveit was cast as Tripp, he was primarily known for playing Gabe in Next to Normal and Fiyero in Wicked on Broadway.
In a 2009 interview with Vulture, Tveit revealed that his friends in the Gossip Girl cast actually saw him perform in musicals.
"Blake [Lively] and Penn [Badgley] had seen me in Wicked — they're avid musical-theater supporters," Tveit told Vulture. "This fall a lot of the cast mates came and saw me in Next to Normal; then I think they realized, 'Oh, this is actually what he does.'"
RELATED: 'Gossip Girl': Blake Lively Says Being on the Show 'Didn't Really Feel Like Acting'
Does Aaron Tveit think Tripp is a villain on 'Gossip Girl'?
While Tripp proved to be incredibly manipulative and self-serving on Gossip Girl, Tveit told Vulture he does not see the character as a terrible person.
"This is an argument I've been having with friends of mine who watch. As opposed to theater, where you learn about a character and do one thing every night, this is great because you get to live in the day-to-day life of the character, and you have to come at everything from a positive standpoint," Tveit said.
He continued, "I have to think what he's doing is right and just. So I don't think he's a bad guy; I think he genuinely loves Serena. I immediately justify what he does without even knowing it!"
RELATED: Which Musical Has Won the Most Tony Awards? Hint: It's Not 'Hamilton'
Aaron Tveit won a Tony Award
Tveit has come a long way since he played Tripp on Gossip Girl. At the 2021 Tony Awards, Tveit took home his first Tony Award. The annual awards show was originally scheduled to take place in 2020, but due to the ongoing coronavirus (COVID-19) pandemic, it was delayed until 2021.
At the end of his acceptance speech for winning Best Performance by a Leading Actor in a Musical, Tveit teared up as he talked about the honor he feels being able to perform on Broadway.
"We are so privileged to get to do this, to be on Broadway, to perform live theater," Tveit said. "Let's continue to strive to tell stories that represent the many and not the few, by the many and not the few, for the many and not the few."
After lengthy closures due to the coronavirus, Moulin Rouge! resumed its run on Broadway on Sept. 24.