Celebrity / Music / Net worth
Tony Bennett's Net Worth Isn't Higher Than Lady Gaga's
Lady Gaga has an impressive net worth -- even higher than her frequent duet partner, Tony Bennett. Learn how much each is worth here.
It's been 10 years since the legendary Tony Bennett and pop icon Lady Gaga teamed up for one of the greatest duets in recent music. The duo first performed on his album Duets II, followed by a co-album, Cheek to Cheek. They proved truly great music is timeless, but they also made history on the music charts.
The talented singers have teamed up again on what might be Bennett's final album, Love for Sale. The 95-year-old has been battling Alzheimer's disease in recent years. You might be surprised to find out that Bennett's net worth isn't higher than Lady Gaga's at this point in her career.
How Lady Gaga and Tony Bennett began collaborating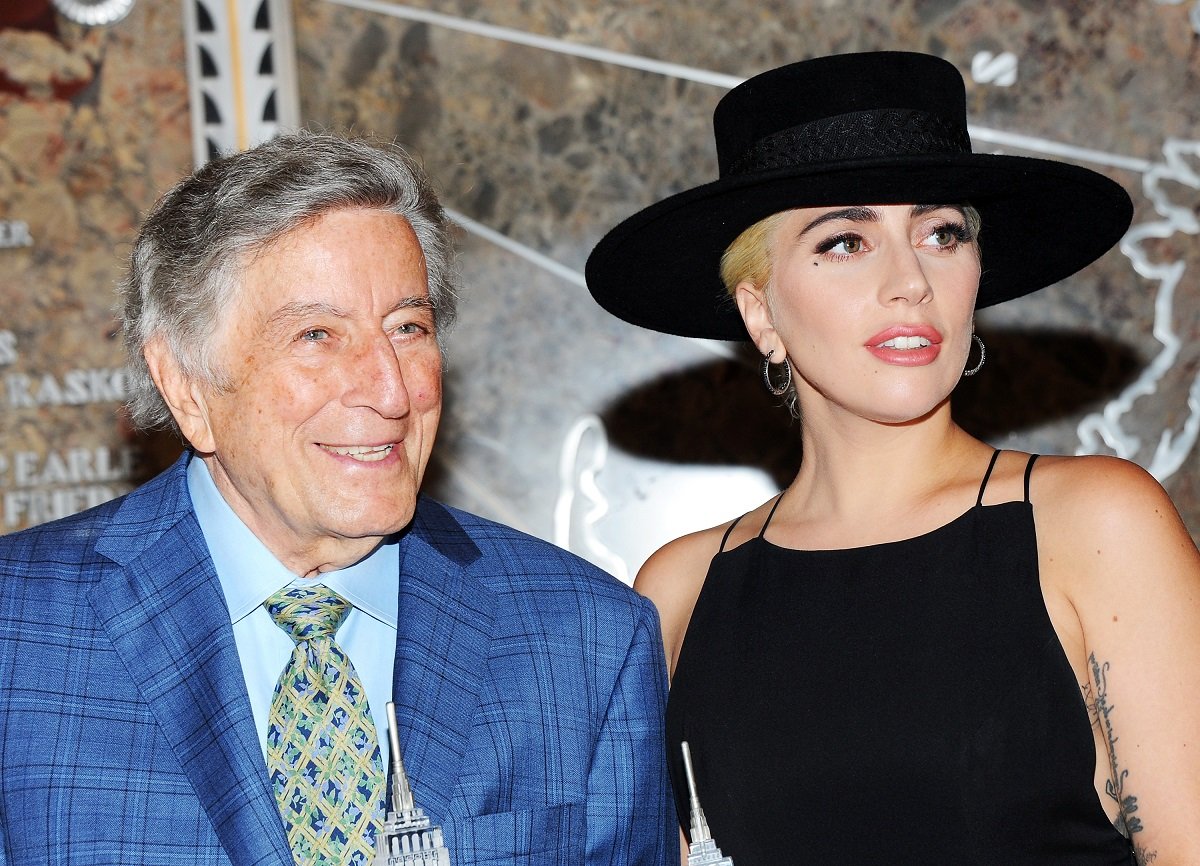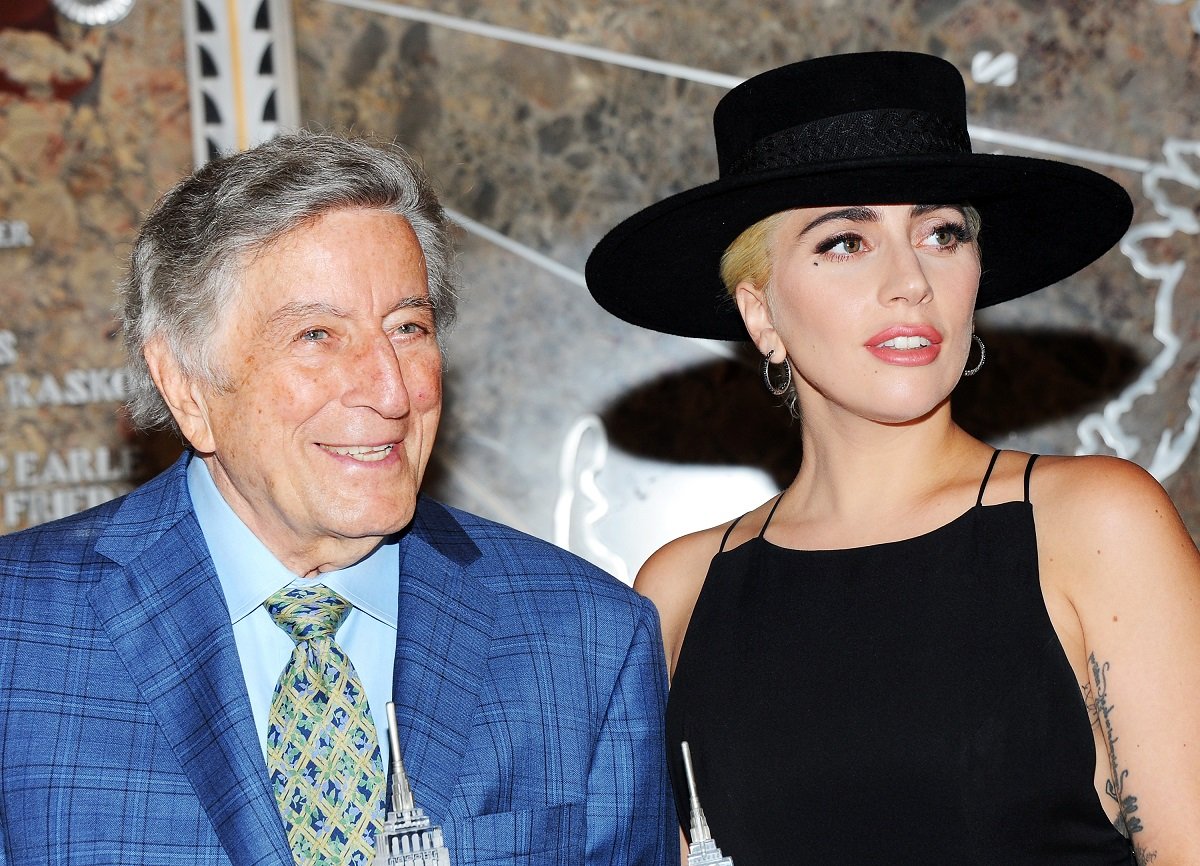 Nate Chinen talked to Lady Gaga about the collaboration for NPR. Despite a 60-year age difference, the two hit it off almost immediately. Bennett immediately recognized her incredible talent. Lady Gaga approached the project with deference for Bennett and humility. 
When they first sang together, it was something special and led to a beautiful collaboration. Both artists benefit in different ways. Lady Gaga told Chinen that she was seeking validation as a singer at first. Being endorsed by Bennett helped cast her in a different light. At 88 at the time when Cheek to Cheek topped the charts in 2014, Bennett became the oldest artist to have a No. 1 album. 
Add to that the fact that it's a rarity for a jazz album to achieve such success today. Lady Gaga explained that the two had barely completed Cheek to Cheek when Bennett began planning for a follow-up album. He knew it would be a collection of Cole Porter songs from that point.
Lady Gaga's net worth surpasses that of Tony Bennett
According to Celebrity Net Worth, musical legend Tony Bennett is worth an estimated $200 million. Over his long career, Bennett has won 20 Grammy Awards, including the Grammy Lifetime Achievement Award. Bennett has also sold more than 50 million records across the globe.
Celebrity Net Worth estimates American singer Lady Gaga is worth $320 million, up from $300 million in 2018. Lady Gaga got her start in rock music in New York City's Lower Eastside around 2003. Forbes says she earned $30 to $40 million in recent years from her efforts, mostly touring and her recent Las Vegas residency.
They won at the 2022 Grammy Awards
Love For Sale was released in 2021 and helped Lady Gaga earn five 2022 Grammy nominations. The album was poignant for Bennett and his fans, including a stage at Radio City Music Hall.
The song "I Get a Kick Out of You" earned nominations for Best Music Video, Best Pop Duo/Group Performance, and Record of The Year categories. The album Love For Sale received a nomination for the Best Traditional Pop Vocal Album and Album of the Year categories as well.
Lady Gaga expressed her appreciation in an Instagram post. The artist wrote she was "stunned and shocked and beyond grateful." Bennett and Lady Gaga won the Grammy for Best Traditional Pop Vocal Album for Love For Sale at this year's awards.