Tony Hale: How Much Is the 'Veep' and 'Arrested Development' Star Worth?
If you round up the best comedies of the past 20 years, you'd have to put Arrested Development and Veep near the top of the list. In the case of Veep, which kicks off its seventh and final season at the end of March, we'll soon say goodbye to a three-time Emmy winner for Outstanding Comedy Series.
As for Arrested Development, the trailblazing comedy that won the same Emmy in 2004, the second half of Season Five became available today on Netflix. (The banana stand is unlikely to open again after this season.)
So what connects these two great series? Besides the excellent writing and stellar ensemble casts, Tony Hale is the thread running through both. As Buster Bluth, he delivered some of the weirdest, most hysterical moments of Arrested Development.
Playing Gary Walsh, trusted bag-man for Selina Meyer on Veep, Hale once again created a character for the ages. This time, he's received more recognition — five straight Emmy nominations and two Best Supporting Actor Emmys.
Here's a look back at Hale's career and the 48-year-old actor's net worth in 2019.
Paychecks for 12 seasons of 'Veep' and 'Arrested Development'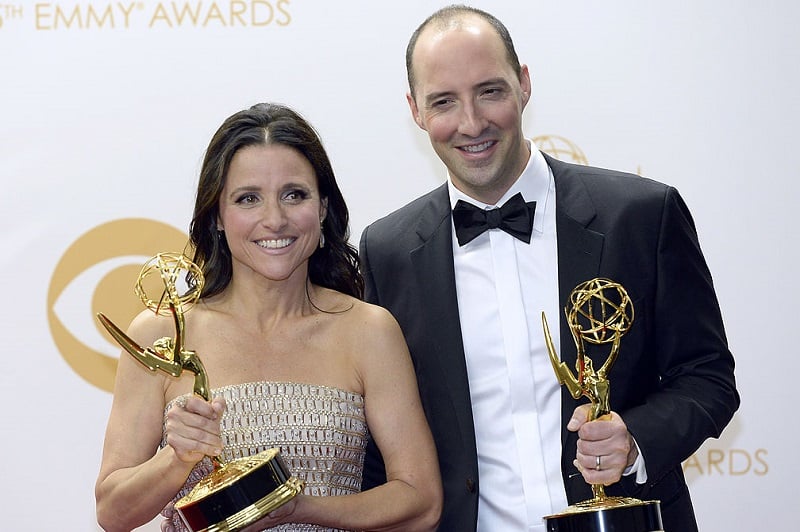 Arrested Development has been on and off TV since 2003, and Hale has his name in the titles for each of its 76 episodes over five seasons. When the show returned to Netflix in 2013, the show's cast made up to $125,000 per episode. But those numbers grew.
When creator Mitch Hurwitz re-cut Season Four to make 22 shows's worth of material, the show's stars got paid again. Over the years, Arrested Development has served as a source of recognition and a solid paycheck for Hale.
With Veep, he found even more success — and likely a much bigger payoff on HBO. As Gary, Hale has appeared in each of the show's 58 episodes (prior to 2017). For Season 7 premiering March 31, Hale and his co-stars all received pay bumps.
These jobs, along with Hale's work on Drunk History and films like Sadie, have added up to a small fortune for the actor. He became a millionaire many years ago.
Hale's net worth estimated at $9-12 million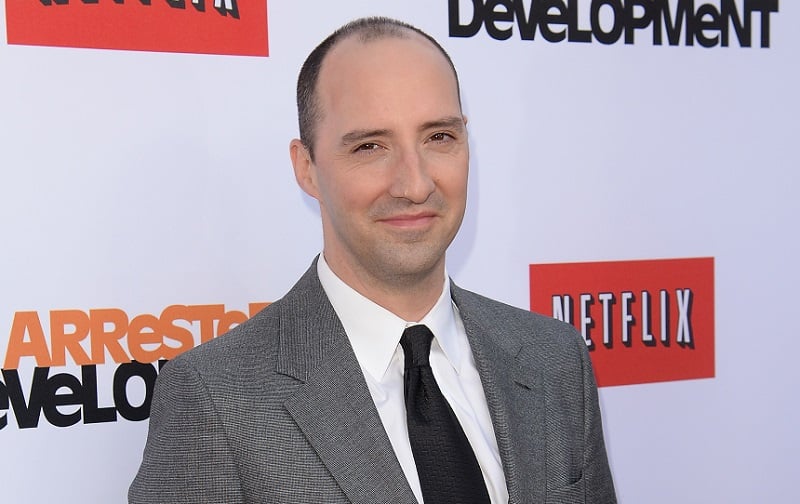 Several years back, Celebrity Net Worth pegged Hale's fortune at $9 million. With his steady mix of major films and TV work since, his net worth may have grown to $12 million in 2019.
Given his versatility and ability to take on voice work in addition to regular acting roles, we can't see Hale being out of work for long. In the coming year, fans will be able to catch him in a number of new projects. (You'll hear his voice in Toy Story 4.)
However, we imagine most fans will tune in to the new Arrested Development and Veep episodes first, and no one will blame you. In the course of a career, most actors don't get a chance to create one character on the level of Buster and Gary.
In Hale's case, he's already done it twice. We can't wait to see what his next great role will be.
Check out The Cheat Sheet on Facebook!