Tony Sirico Couldn't Stand 'Sopranos' Writers Labeling Paulie Walnuts 'a Bully'
It was a rare thing for 'Sopranos' writers to change a word in the script. But Tony Sirico made it happen for 1 line about Paulie Walnuts.
In terms of dedication to a character, you'll have a hard time topping the effort Tony Sirico put into playing Paulie Walnuts on The Sopranos. And it started with Paulie Walnuts' hair, which Sirico insisted on doing himself before arriving on set.
According to his friend and longtime co-star Steve Schirripa (Bobby Baccala), Sirico began the process with a trip to his barber. After getting his hair died black, the silver wings would be applied to the sides of Sirico's head. Then, every morning before filming, Sirico would apply copious amounts of hairspray to keep it all in place.
Sirico also dedicated a great deal of time to the Paulie Walnuts wardrobe. (In some ways, you could call it the Sirico wardrobe.) And over the years Sirico watched out for the Paulie character like he was a brother. On a few occasions, he even made trips to the writers' room on Paulie's behalf.
Looking back at Sirico's dedication on the June 8 edition of the Talking Sopranos podcast, Michael Imperioli (Christopher Moltisanti) recalled one instance when Sirico wanted Sopranos writers to change a line in the script about Paulie. That was basically unheard of on the Sopranos set.
Tony Sirico was 'horrified' that a 'Sopranos' character called Paulie 'a bully'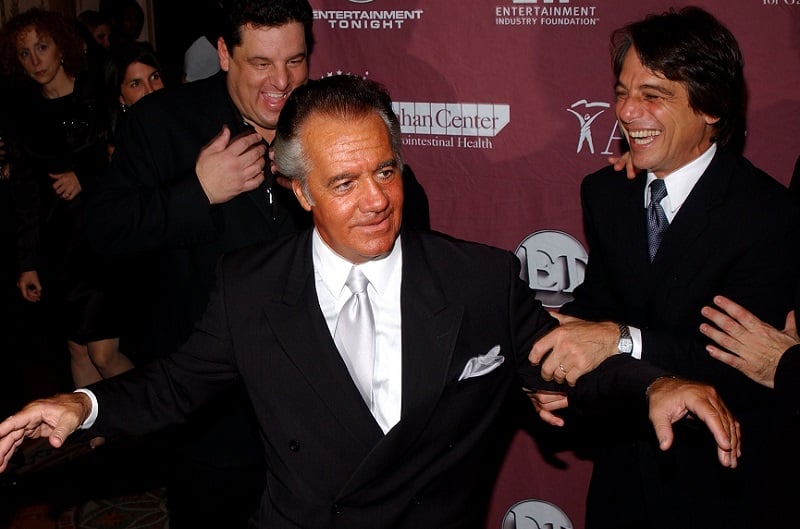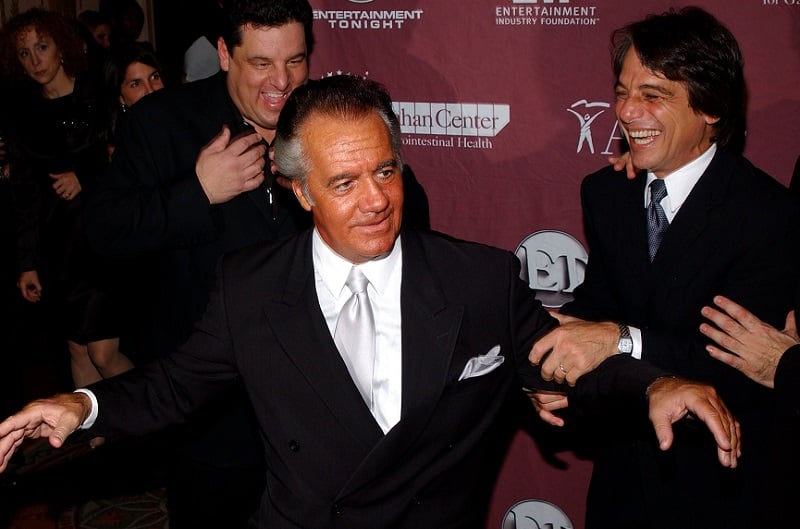 In "Nobody Knows Anything," season 1 episode 11 of The Sopranos, the plot really boils over. While Tony Soprano (James Gandolfini) and Paulie start seriously suspecting "Big Pussy" (Vincent Pastore) of ratting on their crew to the FBI, Tony's contact on the police force hits bottom.
It all starts with the gang in a fancy bordello, where everyone is enjoying the services. As Pussy throws his back out, we see Lt. Makazian (John Heard) pop out of a room to have a look. Makazian, we learn, was very close to the madam of the operation.
After Makazian commits suicide (he jumps off a bridge), Tony has a chat with the bordello madam about him. In that chat, she tells Tony that Makazian didn't like Paulie Walnuts. Why not? She says that he thought Paulie was "a psycho."
According to Imperioli, the original line had her calling Paulie "a bully." But Sirico wouldn't accept that. "Tony Sirico read that and was horrified," Imperioli recalled on Talking Sopranos. "He was very angry that Paulie was labeled a bully." So he went to the writers and asked for a change.
Writers agreed to change the line so Paulie would be called 'a psycho'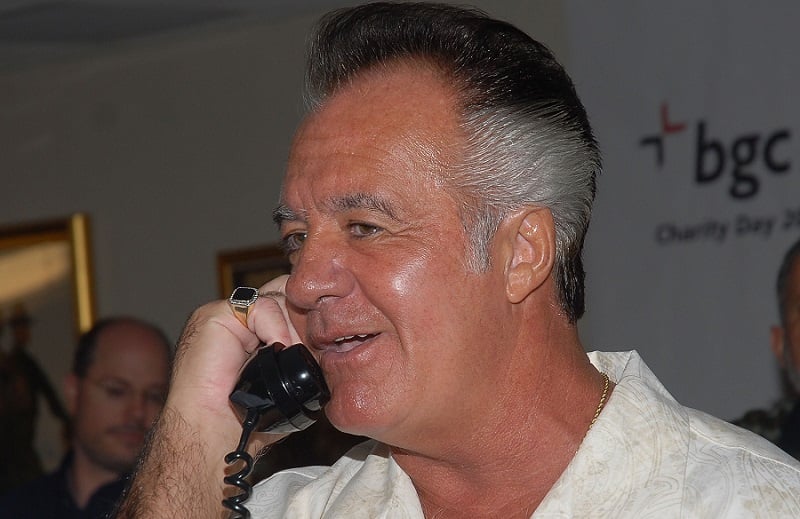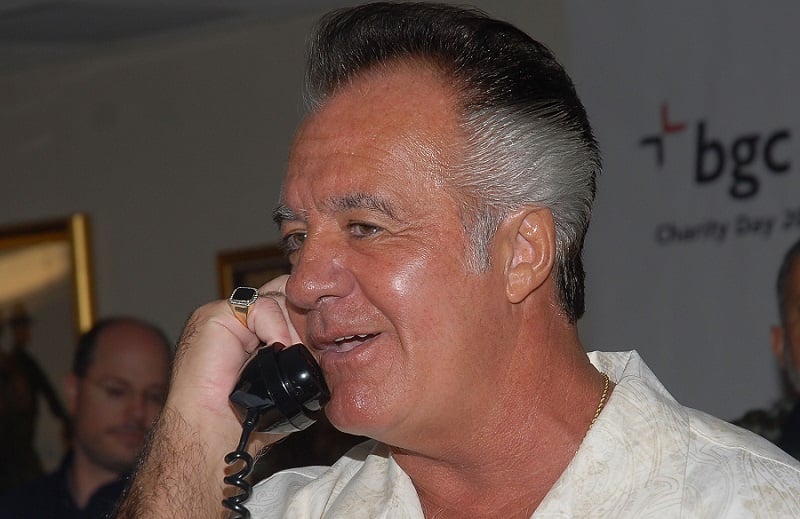 For Sirico, having another character call Paulie a bully was crossing a line on The Sopranos. "Paulie's not a bully — I don't like this," Imperioli said Sirico told the writers (possibly including creator David Chase). After thinking it over, the writers came up with another word.
"'How about psycho?'" Imperioli recalled the writers asking Sirico. "Tony Sirico said, 'Fine.' It wasn't even his line, but he was very concerned. He didn't want to be a rat, and he didn't want to be a bully. Psycho was OK, [though]."
That was no small accomplishment for Sirico. On another occasion, he brought a request to Chase and got shot down. But this time Sirico got his wish. "They changed the line," Imperioli said. "One of the very few times an actor influenced the writers enough [to get a change]."