'Too Hot to Handle': Fans Are Still so Mad at Harry for Lying About Who Initiated His First Kiss With Francesca
Francesca Farago and Harry Jowsey were the first couple to break the rules of Too Hot to Handle with a kiss. It hadn't even been a full 24 hours when they lost the group $3,000.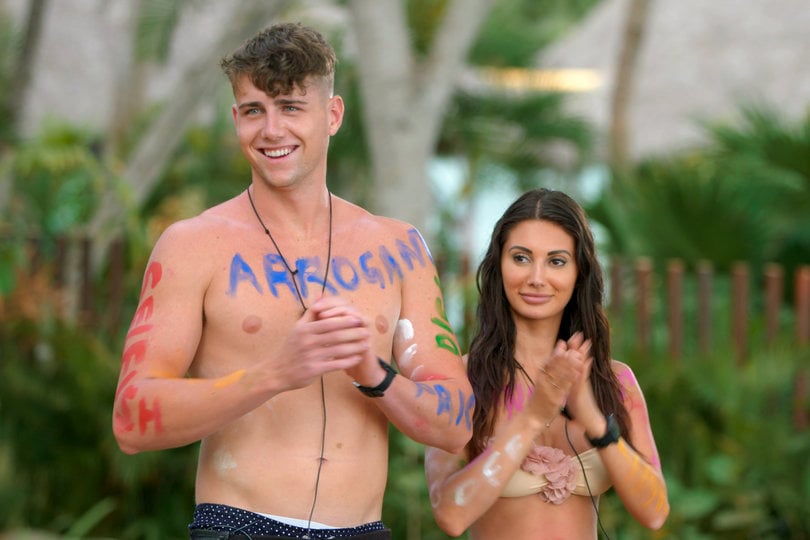 "Because Harry and I connected so early on, everyone expected us to break the rules first," Francesca told TVLine of her first rule-breaking kiss with Harry. "We were so strong from Day 1. I didn't go into the competition thinking that I would be the first person to break the rules. I just thought, 'If I want to kiss him, I'm going to kiss him.'"
Harry's lie about Francesca initiating their first kiss
When Lana gathered the castmates for a chat, Francesca and Harry knew they had to fess up. The group demanded to know who initiated the kiss. Harry told them that Francesca did (she didn't) and everyone believed him. Even hours later, housemates were seen discussing how much easier it was to believe Harry over Francesca. Francesca was, understandably, frustrated. She ended up kissing Haley to cost the group more money.
"I definitely feel like that was necessary," she said. "It was easy for her and I to make that decision because we weren't really forming strong friendships with anyone else in the house at that moment. We felt like no one was really taking the time to get to know us, and we really wanted to stir the pot. Plus, Haley's beautiful, so it was fun to kiss her. It was a win-win for me."
How fans feel about Harry's lie about Francesca
Fans watching Too Hot to Handle are still upset with Harry for throwing Francesca under the bus like that (and lying!).
"watching too hot to handle and I can't believe everyone took Harry side over Fran bro he's a d*ck bro," wrote one fan on Twitter.
"what is the point of lying on reality tv?? like u do realize eventually everyone is going to see the footage right? context: harry lying about kissing francesca on Too Hot to Handle," tweeted one fan.
"So I started watching too hot to handle and harry is an example of why guys ain't sh*t," wrote another, adding: "He literally had the hottest girl there and f*cked up."
"Are you guys watching too hot to handle? Because Harry is an a** and Francesca deserves better," tweeted another.
However, as the season goes on, Harry does grow. At least, Francesca thinks he did.
"When I stood up first, and then Harry stood up next, I was like, 'Yes!'" she said. "I felt like a new person, and I knew Harry grew a lot as well."
Read more: 'The Bachelor: Listen to Your Heart': Who Fans Think the Villain Is