'Too Hot to Handle': Francesca Farago and Harry Jowsey Got Matching Tattoos
Last year, Francesca Farago and Harry Jowsey met on the Netflix reality dating show, Too Hot To Handle. Even though the dating experiment forbids the contestants from having any sexual contact, the two frequently broke the rules and cost the house over $30,000. Nonetheless, they genuinely fell in love and are still together. As another step in their relationship, the couple also got matching tattoos.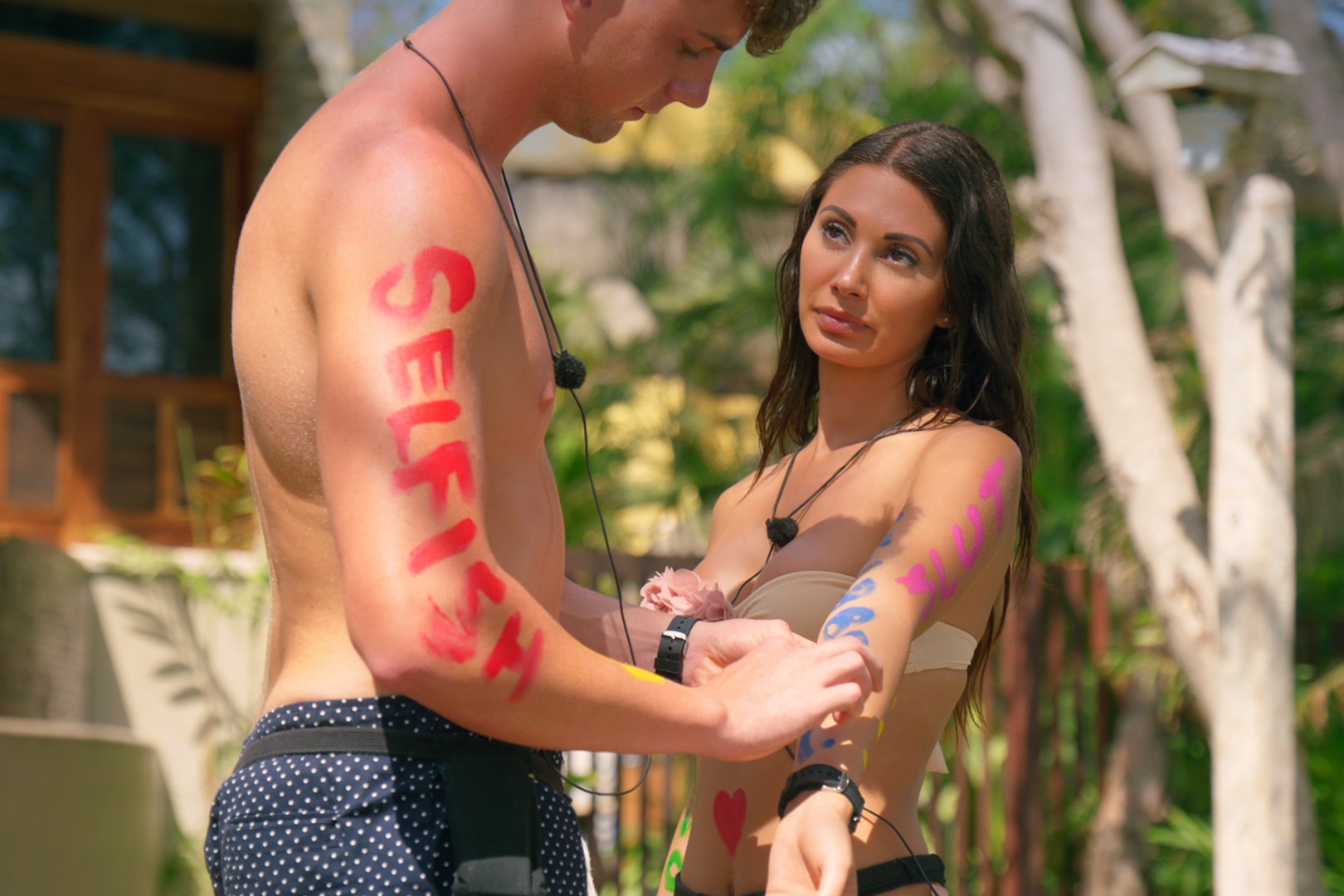 Francesca Farago and Harry Jowsey on 'Too Hot to Handle'
Australian-native Harry Jowsey and Vancouver-based Instagram model Francesca Farago quickly hit it off when they arrived at the Mexican villa. The two were so into each other they both admittedly cried once they were informed of the no-contact rule.
However, that didn't stop them from breaking the rules as they shared a $3,000 kiss the following day. Not wanting anyone to get mad at him, Harry fictitiously told everyone else that Francesca instigated the romantic gesture, upsetting the Vancouver-based model.
Therefore, she intentionally kissed her best friend in the house, Haley Cureton, to lose money for everyone else. Francesca then attempted to get to know the former linebacker and the house's "accountant," Kelz Dyke, better, and they participated in a workshop together.
However, he rejected her many sexual advances, and she came to realize that she had unresolved feelings for Harry. They made up and then had to face the "ultimate test of chastity" as they spent a night alone in a private suite.
The touchy couple didn't pass, costing the house a whopping $20,000. On the last night, Francesca and Harry earned money back by spending another night alone, this time without contact, and the house took home their share of $75,000.
Francesca Farago and Harry Jowsey continue to date
The cast finished filming Too Hot to Handle around March 2019, and Harry posted a series of selfies to Instagram in Francesca's hometown of Vancouver, Canada.
They also both posted photos in front of a green Lamborghini, even though they attempted to cover their tracks by using different geotags. After announcing the current status of their relationship, Francesca uploaded a several pictures and videos she took while visiting Harry in Australia.
The couple took care of farm animals, went on their first date to the movies, and visited a wildlife sanctuary. While they are currently dating, Harry said the two had a "massive breakup" around Valentine's Day in an Instagram Live, which is why they both posted they were single at that time.
Francesca Farago and Harry Jowsey got matching tattoos
A few weeks after Too Hot To Handle premiered on Netflix, Francesca and Harry announced they were still together. The Vancouver-based model posted a four-minute adorable montage of the two to VAX's "Fireproof," documenting the couple's relationship after filming. Harry came to visit her as planned two weeks after the show wrapped, and he met her family.
Additionally, the couple announced they were officially "boyfriend and girlfriend" in the video, and Harry called Francesca the "love of my life." Francesca also documented the two getting matching tattoos on the inside of their fingers of a lightning bolt.
The clips also showed more of their time in each other's respective hometowns, including the many dates they went on and the various places they visited. Too Hot to Handle is currently available on Netflix.