'Too Hot to Handle': Francesca Farago Says There's 'a Lot of Bad Blood' Between Her and Harry Jowsey
'Too Hot to Handle': Francesca gives an update on where things stand with Harry.
A month after Harry Jowsey asked Francesca Farago to marry him with a Ring Pop during the Too Hot to Handle reunion, Netflix's hottest couple announced their split. That was about three months ago. Since then, Farago and Jowsey have been doing their best to move on.
Frankie recently posted a video to her YouTube channel where she answered fans' most burning questions, including those about her ex. Here's what she had to say.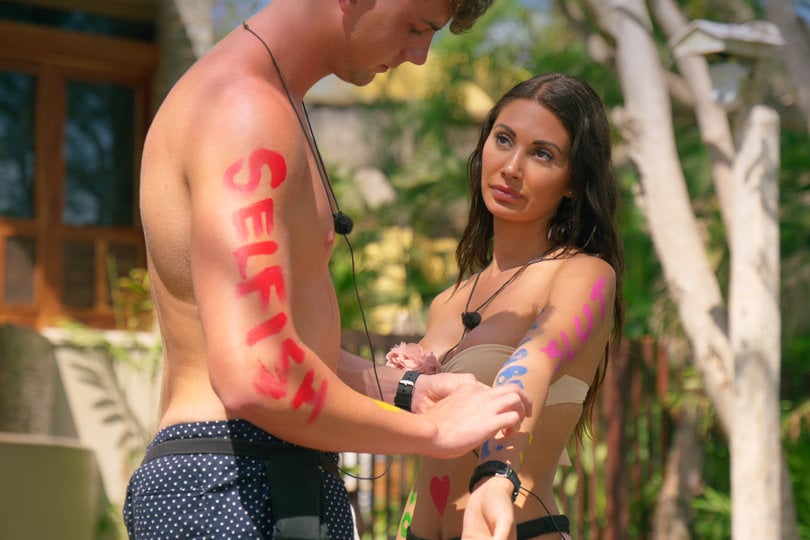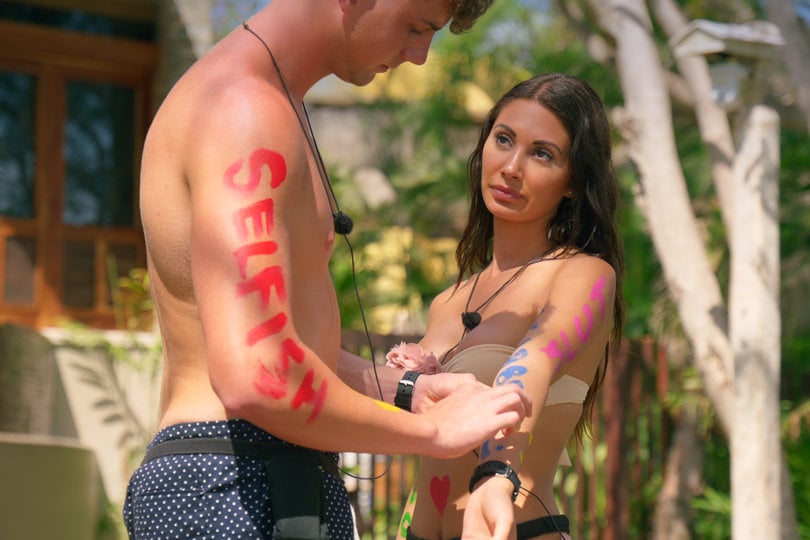 Francesca and Harry have not kept in touch since their breakup
Farago took to YouTube after she kept receiving the same questions from fans. Many of those questions were about her current relationship with Jowsey.
"Harry and I have not spoken one word to each other in months," she says in the video. "He sent me one message months ago. Zero contact. I'm blocked on everything. Zero. Zero contact whatsoever. None. So if that answers any more questions if we're gonna get back together, if we're still in contact, if we still talk, if we miss each other, it's gonna be a hard no."
The reality star went on to say that the relationship is "dead to [her]."
"I look back at that point in my life and it's very sad to think about someone that meant so much to me just disintegrated so quickly out of my life," she continued. "It's insane to think about how one day you think you're gonna get married and then the next day you're just not. It's just sad."
Farago says there's a chance she and Harry will be friends in the future. But it's not very likely.
"I wouldn't hate that," she said. "But there's a lot of bad blood. There's a lot of bad blood. I don't wish him any ill will. I do wish him the best now that I'm kind of over what happened. It took a while and I was kind of bitter. It's really hard not to be bitter and it's really hard to not be kind of petty because when you're really heartbroken like that you just don't know how to act."
The Too Hot to Handle star says she regrets how some of her breakup with Harry played out.
"There's no rulebook to guide you through this new publicity type of breakup situation," she said. "And I didn't really have anyone in PR helping me and me and him were kind of just like going at it. I regret a lot of things that happened, I don't know from his end if he does, but I hope that there is no more drama because it was really hard to deal with."
Farago also requested that her fans "stop asking [her] about Harry." She's ready to move on.
Francesca is currently dating someone
The reality star also received a lot of questions from fans about her current love life. She confirmed that she is dating someone but wants to keep his identity a secret for now.
"Yeah, I'm dating someone, kind of, sort of, a little bit. I'm not gonna mention his name," she said. "This person and I got really close recently."
Unfortunately, Farago just left the states to head back to her home, Canada, and she's worried about how the time apart will affect her new relationship.  
"This person and I are very, very new and now I'm leaving. So it's gonna put whatever this is that we have to the test. So I guess we'll see," she said.