'Too Hot to Handle' Is Getting Its Own Netflix Game, so You Can 'Meet and Mingle' Too
Dating shows like Too Hot to Handle, Love is Blind, The Ultimatum, and more have taken over Netflix. Many fans become completely enthralled by the drama and romance, often keeping up with the reality TV couples and sharing their opinions. But what would dating show viewers do if they found themselves in the same situations? Now, there's a chance to find out with Netflix Games' newest creation, Too Hot to Handle: The Game. Netflix Geeked Week shared a sneak peek at the upcoming game on June 10 — here's what to expect.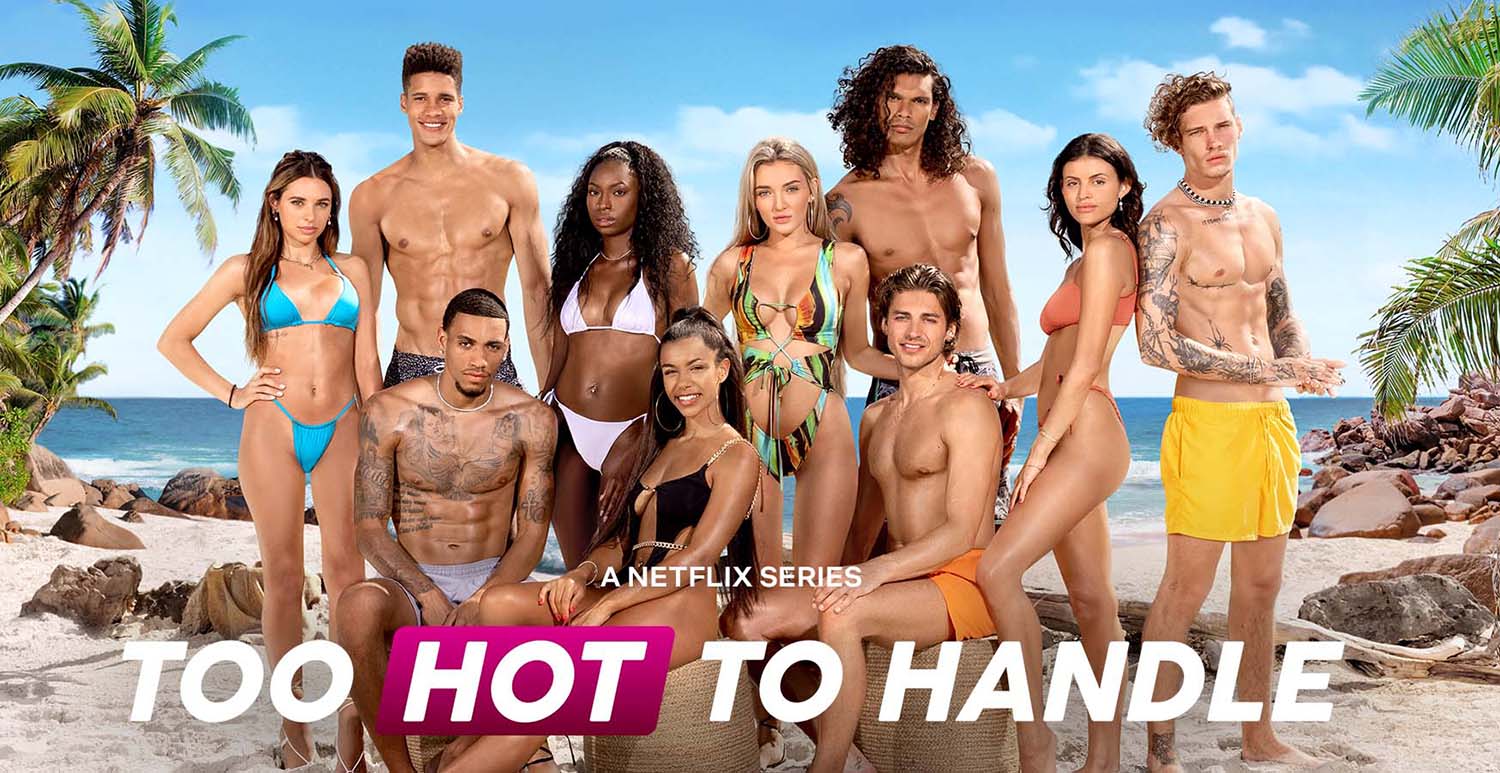 What is 'Too Hot to Handle'?
Too Hot to Handle dropped its third season on Netflix in January 2022. The dating series features 10 adults in each season who are often known to have casual hookups and flings without entering committed relationships. These adults must live in a house together, monitored by a virtual assistant named Lana, for four weeks in Turks and Caicos.
Of course, there's a catch. The Too Hot to Handle cast members have some strict rules to follow, including no kissing and no sex. They also must attend various workshops to help them build connections and get to know themselves better. The winners of Too Hot to Handle receive a big cash prize (season 3 had a starting total of $200,000), but the prize amount is reduced every time someone breaks a rule.
Check out the synopsis for the most recent season of Too Hot to Handle:
"It's a new year, and it might be snowing outside, but the third season of TOO HOT TO HANDLE is back and steamier than ever. It's time to meet a brand new batch of horned-up hellraisers who have just arrived for what they think will be the sexiest vacation of their lives. But with Lana watching, will this wild cast be able to stick to the rules and abstain from any kind of sexual contact (or self-gratification) in order to form meaningful connections, and keep that prize money as high as their sex drives? The pressure's on, because this season, the stakes are even greater … with the biggest prize fund on offer, ever."
Netflix Games will soon launch 'Too Hot to Handle: The Game'
Too Hot to Handle fans can now try their luck at the dating game. During Netflix Games' presentation at Netflix Geeked Week, the streaming service announced Too Hot to Handle: The Game and showed a brief look at gameplay. Here's the premise of the game, developed by Nanobit:
"Meet and mingle with sexy singles all vying for your affection in this game based on Netflix's hit reality series Too Hot to Handle. Will you give in to temptation? Or hold out for deeper emotional connections? The choice is yours!"
The gameplay footage showed a player selecting their character's outfit and selecting from a list of dialogue options. According to hosts Mari Takahashi and Geoff Keighley, Too Hot to Handle: The Game will operate like its own season of the Netflix series — players must follow the same rules and get to know the other contestants before finding their perfect match.
Too Hot to Handle: The Game does not yet have a release date. However, Netflix Games says it's "coming soon" in 2023.
'Too Hot to Handle' Season 4 is on its way
Also in the works at Netflix is Too Hot to Handle Season 4. The streaming service announced another season via Instagram back in February, encouraging fans to "watch this space" for more information. Netflix hasn't had many updates on Too Hot to Handle since then, so there's no release date yet. However, previous seasons have dropped once per year, so it's possible fans will see season 4 in 2023.
Too Hot to Handle Seasons 1 through 3 are now streaming on Netflix. Stay tuned to Showbiz Cheat Sheet for more updates on season 4 and Netflix Games' Too Hot to Handle.
RELATED: 'Too Hot to Handle' Was Inspired By a 'Seinfeld' Episode