'Too Hot to Handle': Harry and Francesca Are 'Going to Get Married and Have Kids'
Francesca Farago and Harry Jowsey connected on the first-ever season of Netflix's Too Hot to Handle. They weren't strangers to breaking Lana's rules and almost ended up costing the group $32,000. Thankfully, they were given the chance to win the money back with a night of no naughty business and they did!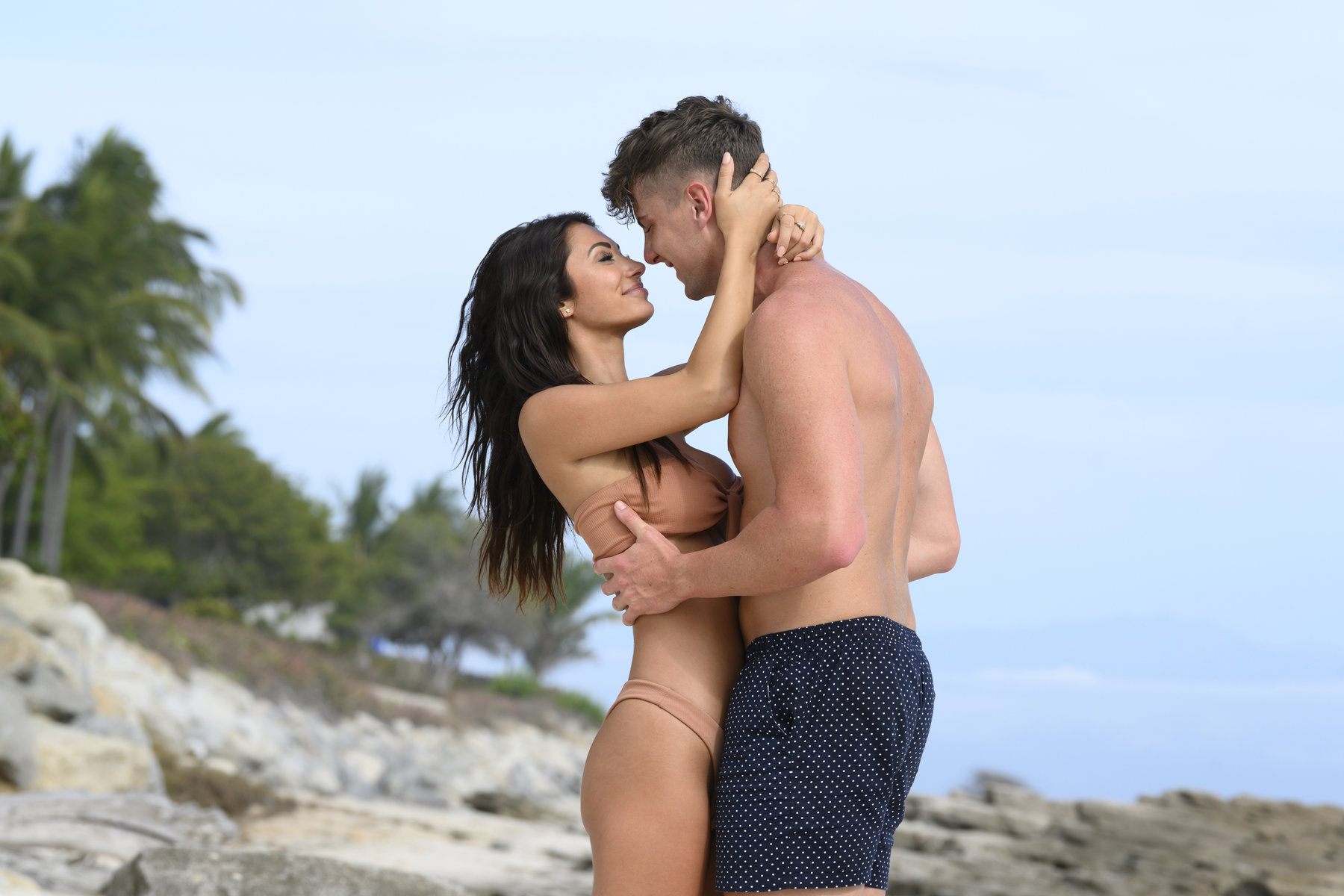 Francesca and Harry are getting serious after 'Too Hot to Handle'
The couple left the show together and though they broke up once after filming, they're back together and want to get married.
"I love him so much. It's actually crazy to think about, because the circumstances that we met are unlike any other. I think we are going to be connected for life," Francesca told Entertainment Tonight. "It's hard being away from him because he is in Los Angeles and I am in Vancouver. But once this quarantine is over, we are going to move in together and it's going to be amazing and magical. We are going to get married and have kids!"
Francesca says she knew early on that she and Harry were meant to be together.
"Right when I met him, I'm like, 'That's it, you are all I need.' I think everything that happened [on the show] pushed us to get closer in the end," she said. "There were a lot of mistakes made on both of our parts, but all of the crazy stuff we went through just ended up making us grow even stronger together."
Harry told the publication that he wanted to use his $7,500 winnings for an engagement ring for Francesca. He wanted to propose in Paris, France. Obviously, the current state of things has put a hold on that.
"I was going to surprise her and propose. I accidentally told her that was my plan from Day 1," he said. "I legitimately am so much happier when I'm around her and having her in my life. So, let's go, sign me up!"
Francesca wants to use the money she won on something she can share with Harry.
"Buying a place with Harry or spending time with him," she said. "It would have to involve him, that's the goal: to spend it together, to do something together."
Francesca and Harry on when they want to have kids
Francesca said that when she and Harry first started dating he said he didn't want to have kids until he was 30. But the Canadian Instagram model has been working on convincing him otherwise.
"I was like, 'Oh, my God, you are so young.' And I was like, 'I don't know,' because he would say, 'Oh, I am not having kids until I am 30,'" she said. "I was like, 'If you want to date me, it is going to be sooner. Like, sorry, I am not waiting until I am 35 to have kids, that is not happening.' But since then he always says, 'I want to propose to you, let's get you pregnant.'"
Harry says he's anticipating wanting to "put babies in" Francesca as soon as they see each other next.
"After quarantine, it's probably going to be a few months [until I see her]," he said. "At that point, I'll probably be completely driven up the wall. So when I see her, I'll be wanting to put babies in her, and I'll be wanting to marry her."
Read more: 'Too Hot to Handle': Francesca Thinks Only the Contestants Who Grew Deserved to Win (Like Her and Harry)