'Too Hot to Handle' Star Harry Jowsey Removed Matching Tattoo He Got With Francesca Farago
After meeting on Too Hot to Handle, Harry Jowsey and Francesca Farago continued dating. However, the long-distance and coronavirus (COVID-19) pandemic proved too much for the young couple, and they parted ways. When they first began dating, the two got matching tattoos on their fingers. A month after they split, Jowsey recorded himself getting the tattoo removed.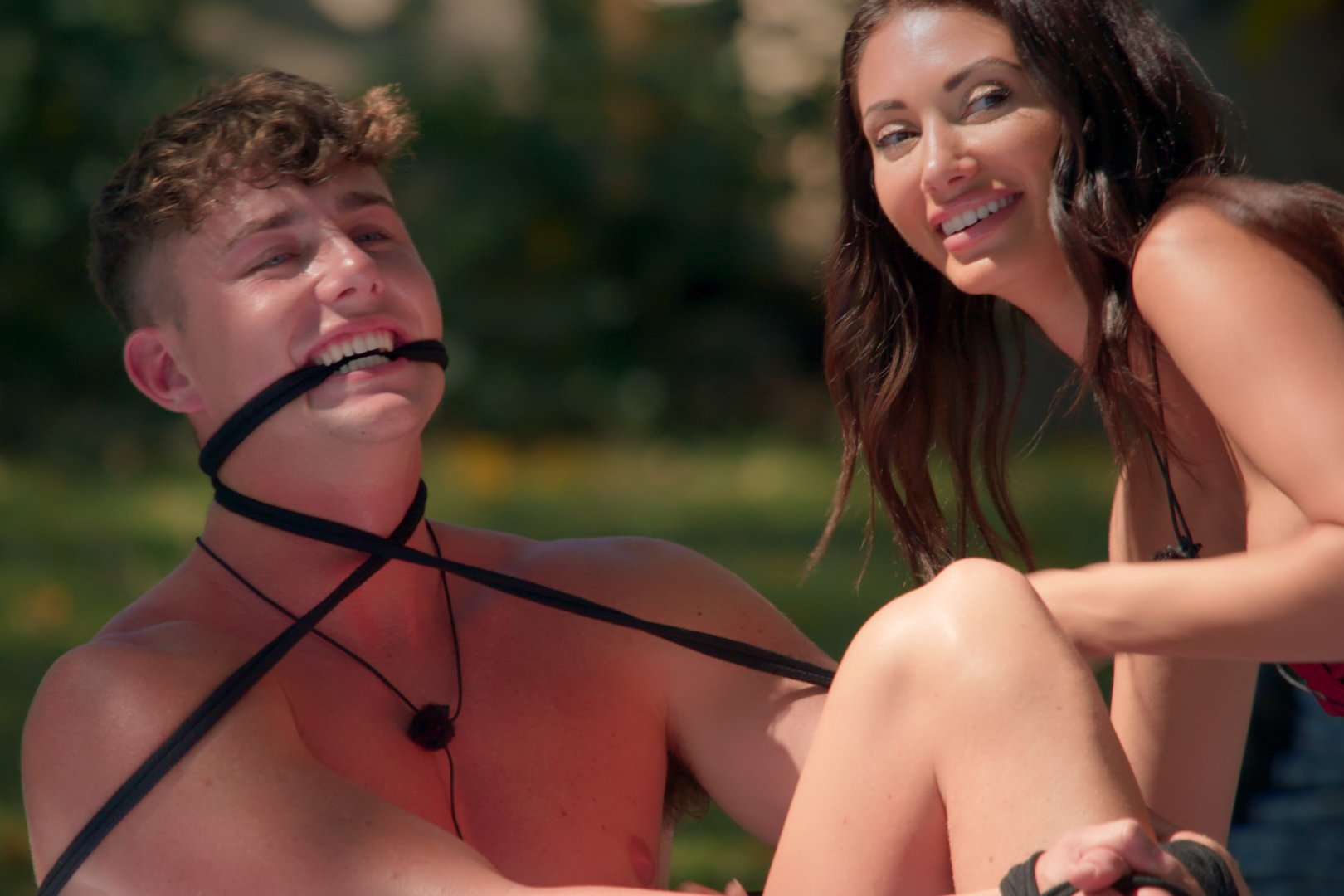 Harry Jowsey and Francesca Farago met while filming 'Too Hot to Handle'
In March 2019, Australian-native Harry Jowsey and Canadian model Francesca Farago almost immediately fell for one another when they arrived at the villa. The couple couldn't keep their hands off each other and cost the house over $20,000.
However, they earned the majority of the money back by spending the night together in the private suite without touching. Two weeks after filming wrapped, the Australian-native visited the model in her hometown of Vancouver, Canada, where he met her family.
The two then spent time in Australia, where they took care of farm animals and visited a wildlife sanctuary. They continued a long-distance relationship until they broke up a few months later in early 2020.
Sometime before the show premiered in April 2020, they reconciled and planned to move to Los Angeles. However, they split up for good a couple of months later.
Harry Jowsey and Francesca Farago broke up last month
The upset Vancouver model uploaded a YouTube video in June 2020, announcing she and Jowsey were no longer dating. According to her, he ended the relationship due to the long distance.
She claimed she visited him in LA while they were on a break and thought things would be "fine" once he saw her. However, he broke up with her instead. The Vancouver model also implied that Jowsey wasn't faithful in the relationship and admitted she felt "played" by him.
After she posted her video, the Australian-native broadcasted live on his Instagram and explained that nothing bad happened between them that led to the split.
Instead, he simply fell out of love. Jowsey also promised his ex that she could still call him and use his Netflix account.
Harry Jowsey removed he and Francesca Farago's matching tattoo
A few weeks after Too Hot to Handle debuted, Jowsey and Farago announced they were still dating by posting videos detailing their time together after the show ended.
In their videos, the two stated they were officially dating and called each other boyfriend and girlfriend. He also referred to the Vancouver model as "the love of my life." Additionally, they documented their experience getting matching lightning bolt tattoos on the inside of their fingers.
A month after the two announced their breakup, Jowsey recorded himself getting the tattoo removed and uploaded it to TikTok. He captioned the video, "We went through all of that to be strangers again," and selected Trippie Redd's "Throw it Away" for the music.
The clip has accumulated over 10 million views, the most since his May 2020 "Couple's Challenge" with Farago. The Vancouver model seemingly still has her tattoo.