'Too Hot to Handle': Matthew (Jesus) Reportedly Thinks Francesca and Harry Are Together for the Instagram Fame
'Too Hot to Handle': Matthew (Jesus) is good friends with Harry after filming. But he still thinks Harry's relationship with Francesca is partially for fame.
Francesca Farago and Harry Jowsey got together on the first-ever season of Netflix's Too Hot to Handle. They were the first couple to cost the group money. After a $3,000 kiss, they were on their housemates' watch list. One of those housemates included Matthew Stephen Smith, who became known as the sex cop. He helped to keep an eye on budding romantic couples and keep them from costing everyone more money.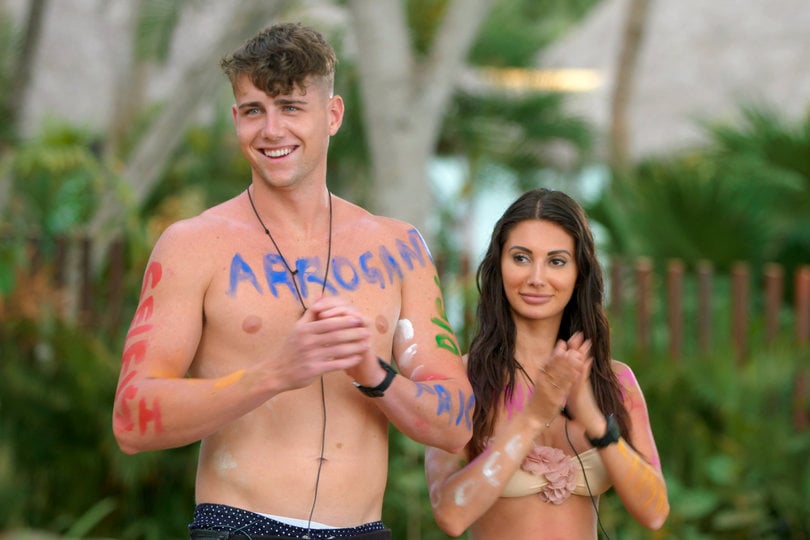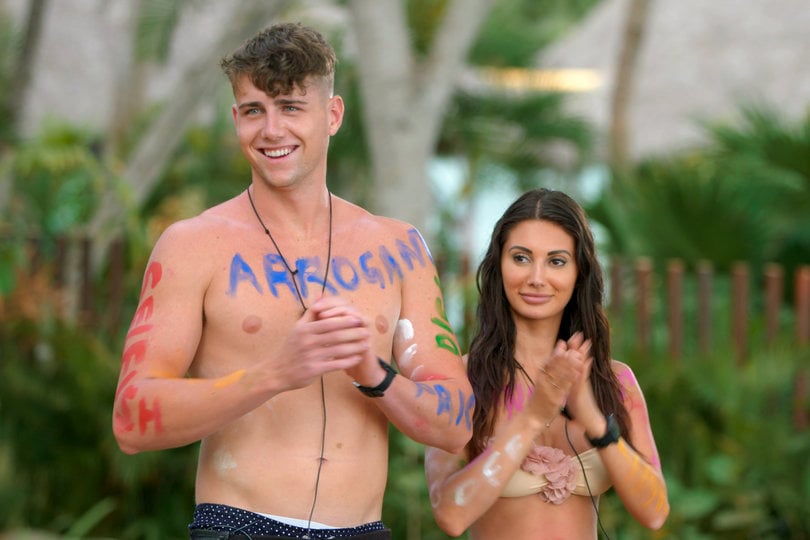 Matthew (Jesus) doesn't regret leaving 'Too Hot to Handle'
Eventually, Matthew decided to exit the show after Lana announced that Francesca and Harry had lost the group $20,000 for having sex in the private suite. This was also after three new contestants entered the retreat. Apparently, none of them tickled Matthew's fancy.
"I was kind of holding on to the last bit [of hope]. Where someone would be coming in that I found attractive and I could test myself more in that way, and there just wasn't," he told Entertainment Tonight's Lauren Zima. "So I could selfishly decide to stay or I could make the mature decision to leave."
Ultimately, Matthew felt the group benefited from his absence, just as the world benefited when Jesus left.
"I also thought that there was great value in my absence because it allowed some of the guys that I was overseeing to kind of be their own sex cop," he said. "Like, what can people do when I'm not looking over their shoulder? Which I think is very fitting with the Jesus thing. I don't know if they show this or not, but I did say as I left, 'The story goes, Jesus does leave.' Like, you guys can figure it out!"
Matthew reportedly thinks Francesca and Harry are partially together for the Instagram fame
Zima posted about the interview on her Instagram.
"Are you guys watching #TooHotToHandle on Netflix? Welllll I spoke to the whole cast about where they're at now, and honestly I was blown away. Harry and Francesca have matching tattoos and plan to HAVE BABIES together, but Harry's close friend Matt (Aka Hot Jesus) said he thinks their relationship is partially just calculated for fame. 😳" she wrote in her caption.
Harry and Francesca have been quite active on Instagram ever since they got the green light to start posting about their relationship. And their followings have increased into the millions. But fans seem to think they're the real deal, despite Matt's suspicions.
"When @harryjowsey and @francescafarago proves him wrong Mathew we will see who will have the last laugh still in invite him to the wedding," one fan wrote on Zima's post.
"I loved the show!! And Harry and Fran are adorable together," commented another.
Read more: 'Too Hot to Handle': Bryce and Nicole Have Been Figuring out Their Relationship After Filming–'We're Long-Distance Technically'