'Too Hot to Handle': Why Matthew Smith Might Look Familiar to You
Colorado hottie Matthew Smith, also referred to as "Jesus," was the voice of reason on Too Hot to Handle, and other contestants regarded him as an older brother. Outside of Netflix's newest reality obsession, Matt has appeared in other popular shows.
[SPOILER ALERT: This article contains information revealed in Too Hot to Handle.]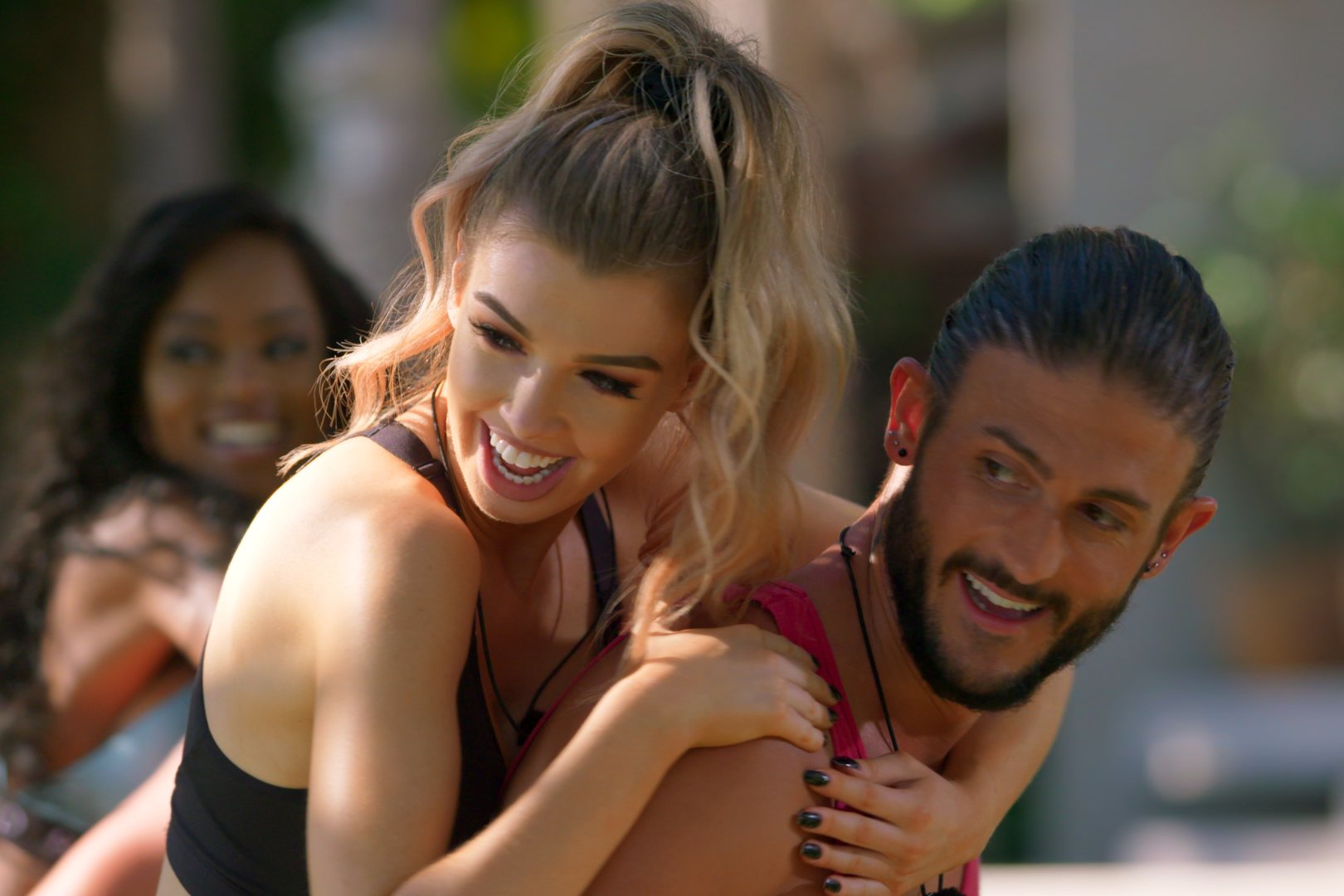 Matthew Smith on 'Too Hot to Handle'
Colorado-native Matthew Smith appeared on Too Hot to Handle alongside several other castmates who also had relationship problems. In his introduction, Matt described himself as a "deep thinker" who often "questions monogamy."
Right off the bat, he seemed interested in UK beauty Chloe Veitch. However, he admitted to the group's "accountant," Kelz, that he didn't see himself with her long term.
After learning of the no-contact and how broken rules would affect their $100,000 cash prize, the two complained about the potential costs associated with certain castmates who had a difficult time keeping their hands off each other.
For the first workshop, he was paired with Ireland's Nicole O'Brien as they worked on trust, but the two didn't have a romantic connection. Once the group found out that another kiss docked $3,000 off their prize, Matt figured out the culprits were friends Haley Cureton and Francesca Farago, who wanted to upset the group.
Therefore, he gathered everyone in the palapa and asked the ladies to "own up to it," but the girls denied it until Lana exposed them, annoying Matt. During the male-only workshop, Matt experienced a breakthrough with the other guys as he opened up about the fear that held him back in life.
After the workshop, the Colorado-native talked to Lana and admitted he needed to feel a connection with someone else there to continue growing. He thought he might have that chance with new arrival Madison Wyborny, but they had an awkward first conversation and never clicked on that level.
In Episode 6, after Lana informed the group that Harry Jowsey and Francesca cost them another $20,000, Matt stood up and announced he was leaving the retreat. The revelation moved several of his co-stars to tears who looked at him as an older brother.
Matthew Smith previously appeared on 'America's Next Top Model' Cycle 21
In 2014, the Colorado-native competed on America's Next Top Model Cycle 21 for the second season to feature both male and female contestants. Matt started strong and won the first challenge and excelled in a fragrance commercial.
Additionally, the model, alongside his teammates, won another challenge in Episode 6 featuring guest Nick Cannon. Two episodes later, Matt was the appointed team leader for an assignment where they had to sell a theme in only thirty minutes.
Although his team didn't do well at first, they ended up getting a good shot. For the next challenge, the contestants took ancestry tests and incorporated it into a shot with Cycle 20's Cory Hindorff.
Matt struggled through the photoshoot and landed in the bottom two for the first time. The judges eliminated Matt over the late Mirjana Puhar only a couple of episodes before the finale due to his limited facial expressions and perceived coasting through the competition.
He also appeared in a 2012 episode of The Young and the Restless, starred in one episode of New Girl as Gino, and, ironically, portrayed Jesus in The Commissioning (2019). Too Hot to Handle is available on Netflix.