'Too Hot to Handle': Rhonda Paul and Sharron Townsend Break up Due to Long Distance
Rhonda Paul and Sharron Townsend were one of the only couples to leave Too Hot to Handle in a relationship. Even though Sharron didn't come to fall in love, he seemingly changed throughout his time on the show and saw a future with his new lady. Rhonda also wanted to continue dating Sharron in the real world as she already introduced him to her son via Facetime. After the show, distance proved itself to be too big of a factor for Sharonda, and they parted ways.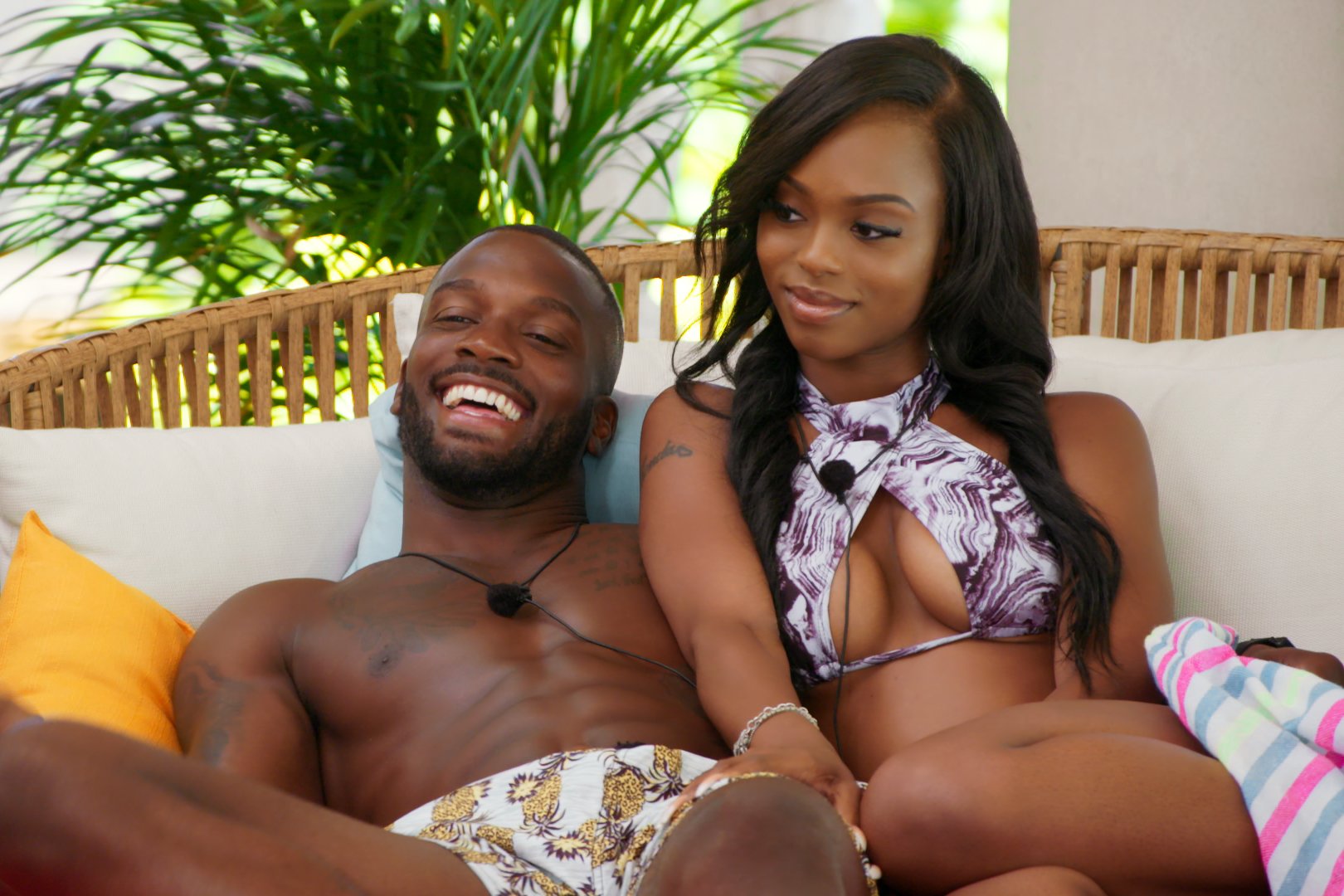 Sharron Townsend and Rhonda Paul met on 'Too Hot to Handle'
In early 2019, New Jersey-based self-professed "ladies man" Sharron Townsend and Georgia peach Rhonda Paul met each other on Netflix reality dating series, Too Hot to Handle.
Initially, the mother-of-one found herself attracted to both David Birtwistle and Sharron. The UK native approached Rhonda first as she sunbathed by the pool, and rubbed sunscreen on the Pure Luxx owner's butt. After they had a nice talk, Sharron shot his shot, and the two cuddled on the same lounge chair. The budding couple also made out, and Rhonda called the actor her "ideal guy."
The no-contact rule began weighing on Sharron as he wanted to take that next step with the Georgia-native. However, Rhonda wanted to follow the rules and build an emotional connection with him first.
After Francesca Farago and Haley Cureton kissed and blamed it on the couple, Sharron became extremely upset and angrily admitted he didn't think he would leave the island in a relationship with anyone.
The revelation hurt Rhonda, and the New Jersey-based actor opened up about his past experience with heartbreak. Therefore, Sharron chose to distance himself from Rhonda so he wouldn't develop feelings that he wasn't ready for at the time.
Sharonda took time apart in the show
The Georgia peach decided to get to know other guys and paired up with David for the next workshop. While staring into each other's eyes, the UK native began crying as he thought of all of Rhonda's best qualities.
Their connection upset Sharron, who considered David his best friend in the house, and he started ignoring the former rugby player. The two eventually talked, and David made the difficult decision to step away from Rhonda so she and Sharron could continue building their relationship.
The New Jersey-native talked to his lady and revealed why he initially shut down. However, he vowed to let his guard down and communicate better, earning the couple a night alone in the private suite.
While they did have sexual contact amounting to $16,000, the two didn't have sex because Sharron didn't want to stop their growth. Because Rhonda thought they could have a relationship outside of the house, she decided to open up about her son, Amare.
The two then went on a yacht date where Sharron asked Rhonda to be his girlfriend before the Georgia peach introduced him to the other man in her life via Facetime.
Rhonda Paul and Sharron Townsend separate due to long-distance
In an April 24th Instagram Live, Rhonda revealed she and Sharron mutually separated due to distance. While the two are no longer romantically involved, the Pure Luxx owner claimed they are "cordial and happy" with the decision, and she still considers him her best friend. Additionally, she noted they give each other friendship and relationship advice.
When a follower told Rhonda she should have chosen David in the comment section, the Georgia peach responded and explained she's happy with the way things turned out. Sharron checked into her Live, and he thanked everyone for following their journey in a comment, but Rhonda wouldn't let him join the broadcast. Too Hot to Handle is airing on Netflix.