'Too Hot to Handle' Season 2: Which Cast Members Have OnlyFans Accounts?
Too Hot to Handle Season 2 just dropped on Netflix. Typically, after people go on reality shows like Too Hot to Handle, they gain a lot of followers on social media and use that leverage to make money. But some of the stars of season 2 didn't even wait that long to start cashing in on their fame. Several of the Too Hot to Handle Season 2 cast already have OnlyFans accounts and are raking in some serious cash.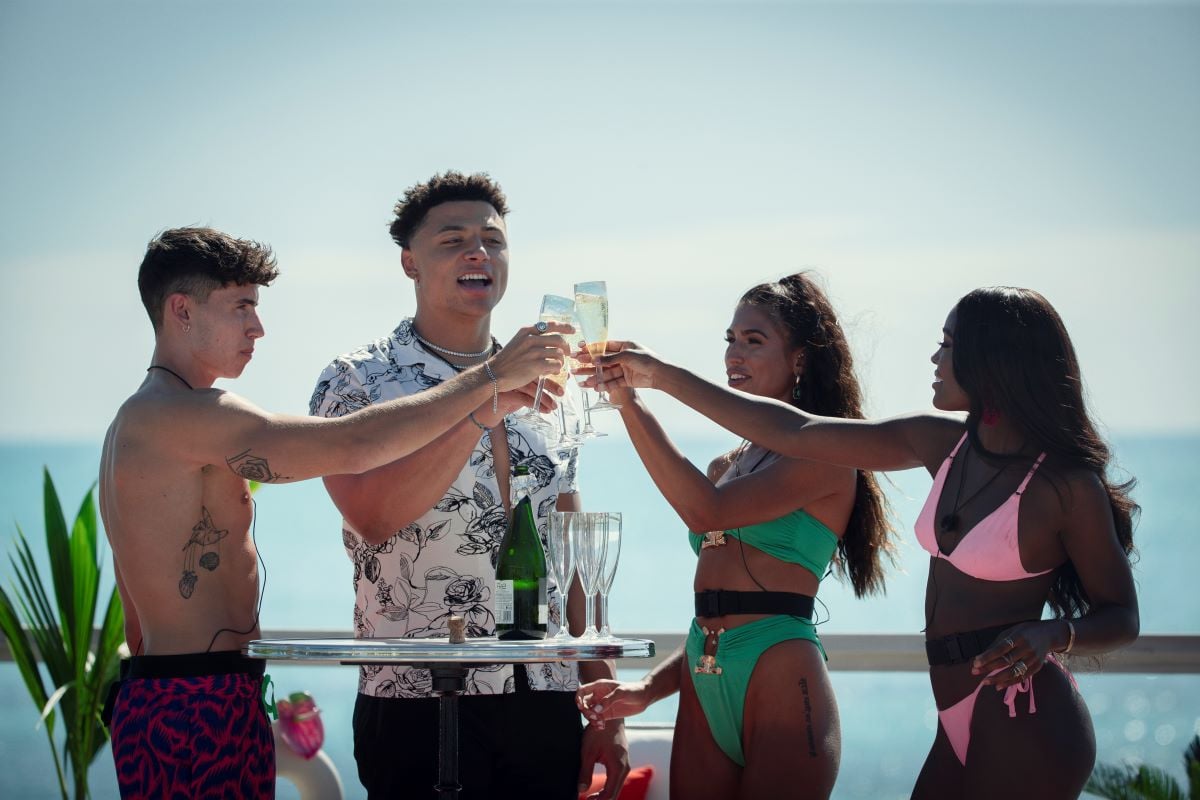 Which 'Too Hot to Handle' Season 2 cast members have OnlyFans accounts?
Season 2 just dropped, but Peter Vigilante already has an OnlyFans. He already has 447 fans. Using OnlyFans' calculator, SlotsUp was able to determine that Vigilante is making up to $107,280 per month on OnlyFans. Vigilante's site subscription cost $30 a month. Kayla Carter also has an OnlyFans and charges $15 a month. She only has three posts so far but according to SlotsUp, she makes up to $38,160 a month through her account. Carly Lawrence just joined OnlyFans right before Too Hot to Handle Season 2 dropped. She only charges $9.99 a month for her subscription and it is estimated that the star makes up to $32,313.60 a month.
Christina Carmela may not have an OnlyFans but she does have an account on a site called UnLok which is similar. She charges her subscribers $20 a month.
RELATED: 'Too Hot to Handle': Francesca 'Definitely' Thinks Avoiding Sexual Contact 'Does Intensify an Emotional Connection'
Where are the 'Too Hot to Handle' Season 1 cast members now?
Season 1 of Too Hot to Handle was a huge success and allowed the cast members to jumpstart different careers. Chloe Veitch went on to be on another Netflix show, The Circle. She came in second place on that show. Nicole O'Brien is currently working on her music career.
"I just came back from the recording studio in Manchester, I am working with an amazing producer who has collaborated with Craig David and Sigala," she said in a recent interview with RSVP Live.
"I just signed a record deal with I Saw it First, they only take on one artist at a time and their last artist was Emeli Sandé, so I have big shoes to fill. I am working on a few tracks at the moment and the first one will be released in June and it will play out before Love Island."
Francesca Farago, who became famous for breaking the rules on the show with Harry Jowsey, has risen to have the largest Instagram following out of everyone in season 1. She now has her own swimsuit line. She and Jowsey were engaged at one point but have since split. Jowsey is currently running his own YouTube channel.
RELATED: 'Too Hot to Handle': Who Is Going to Make the Most Money From Instagram Advertising Now That the Show Has Aired?
David Birtwistle left season 1 in a relationship with Lydia Clyma but the two have broken up. Now, he has used his fame to grow his personal training and online coaching platform, Endeavour.
Haley Cureton has an OnlyFans account, however she ran into trouble when she was accused of photoshopping her subscriber list.
Rhonda Paul and Sharron Townsend ended the season together but have since broken up. Paul is now an entrepreneur and influencer and Townsend is working as a personal trainer and started the Today I Smiled Project, which promotes acts of kindness.