Why Did 'Too Hot to Handle' Star Lydia Clyma Keep Her Son a Secret?
Too Hot to Handle is one of Netflix's original series that everyone seems to be talking about, and rightfully so. Season 1 of the reality television show was all the rage. Lydia Clyma was one of the cast members from Too Hot to Handle's first season, and many of the show's fans and followers were shocked that she kept her son a secret while filming the series. Let's take a closer look at the reasoning behind her decision.
Who is Lydia Clyma from 'Too Hot to Handle'?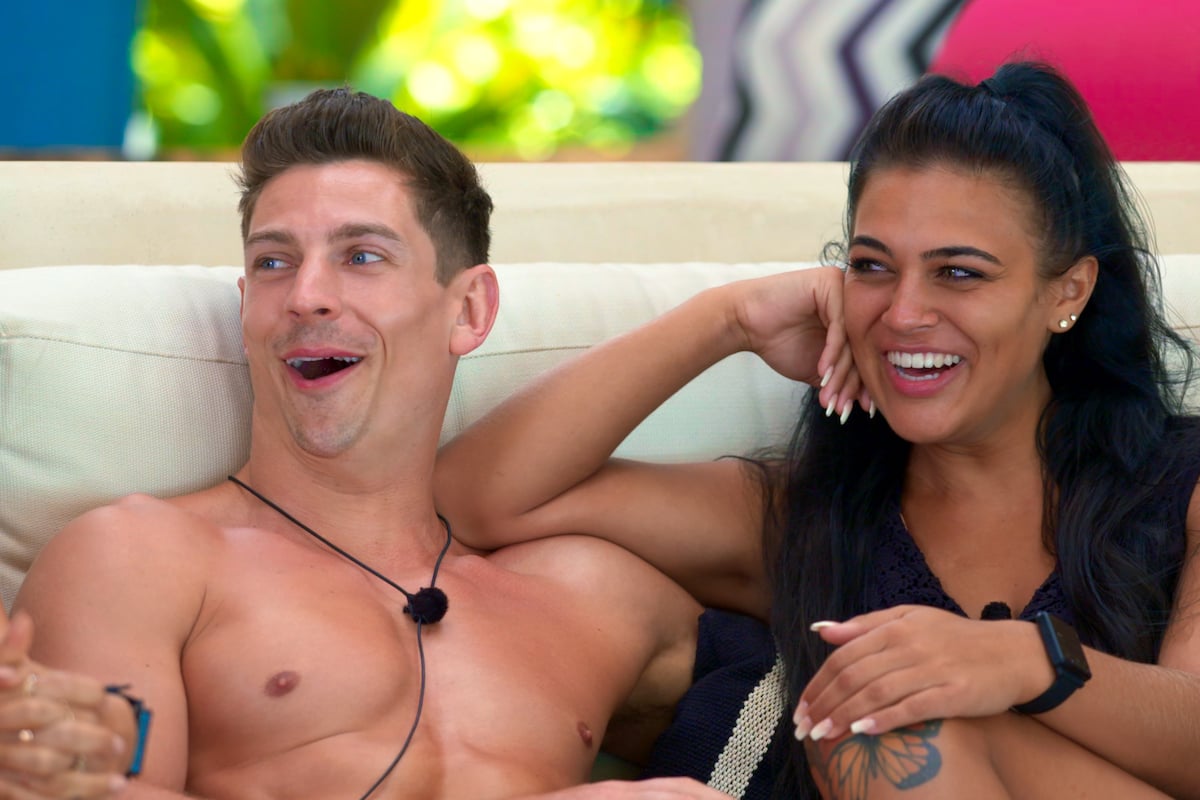 Ten incredibly good-looking individuals were invited to a retreat in Mexico to film Too Hot to Handle. At a first glance, the reality television series didn't seem too far off from CBS' Love Island or ABC's Bachelor in Paradise. However, as the fans and viewers of Too Hot to Handle already know, it was very different.  
That was because the highly-discussed caveat of Too Hot to Handle was that none of the contestants were able to partake in any sort of sexual or physically intimate activities. The series was targeted at helping the show's guests develop deeper and more meaningful connections — and on that note, no one was probably too surprised to learn that breaking the rules resulted in a deduction of prize money. With $100,000 on the line, it gave the participants a lot to think about.
The Sun has shared the 411 on Clyma, a Portsmouth native so many viewers and fans loved on Too Hot to Handle. Clyma, a former MMA ring girl, currently works as both an actress and model. In the past she has appeared on The Magaluf Weekender as well as the television show The Sex Clinic. This seems very on brand for Clyma, who came across as extremely sex positive throughout her time on Too Hot to Handle. 
Though Clyma was a late addition to the series, she definitely still seemed to make quite the impact. That was especially true when it came to David Birtwistle, the 30-year-old from England with whom Clyma formed a close connection.
Why did 'Too Hot to Handle' star Lydia Clyma keep her son a secret? 
From Clyma's stunning beauty to her winning personality (even though she came into the game late), she still quickly became a fan-favorite on Too Hot to Handle. With that being said, many people were shocked after the season wrapped up and aired and Clyma revealed that she was a mother. 
The Daily Mail has recapped some of the known information about the surprising circumstances. One source close to Clyma shared, "Lydia wanted to go on the show without having to think or worry about telling the other contestants that she's a mum. She had her son at a young age and being on the series gave her the chance to date again freely." Clyma and Lewis Warren, the star's ex-boyfriend, co-parent their 3-year-old son Isaiah.
Though it is her own prerogative, nonetheless, many people have been wondering if keeping her son a secret was the right thing to do.
Are Lydia Clyma and David Birtwistle still together? 
Some people may think Clyma's decision was a mistake, but ultimately, it does seem to make sense. Though she and Birtwistle began bonding on Too Hot to Handle, their relationship and dynamic never seemed to fully blossom. If the pair's timeline and circumstances may have been different, perhaps Clyma may have found it more fitting to share this personal information on such a large and public platform. 
Since the news broke, Clyma has been receiving a lot of heat and criticism for her decision to not divulge that she has a son — especially in light of her co-star Rhonda Paul's willingness to go out of her way to introduce her son to Sharron Townsend in a video chat while filming. Regardless, both Clyma's and Paul's relationships have come to an end. In reflection, even though everyone might not agree, Clyma may have made the best possible decision by holding off on bringing her son into the mix.