'Too Hot to Handle': The Reason Francesca Farago and Harry Jowsey Broke Up
Too Hot to Handle was Netflix's answer to the Love Islands and Bachelor in Paradises of the world. It was the dating show that we all needed to get us through the first portion of quarantine. But it was different from its predecessors as this show didn't encourage hooking up. In fact, the only rule the show had was that you could not hook up with the other cast members. Despite that, two cast members, Francesca Farago and Harry Jowsey, found love…or so they thought.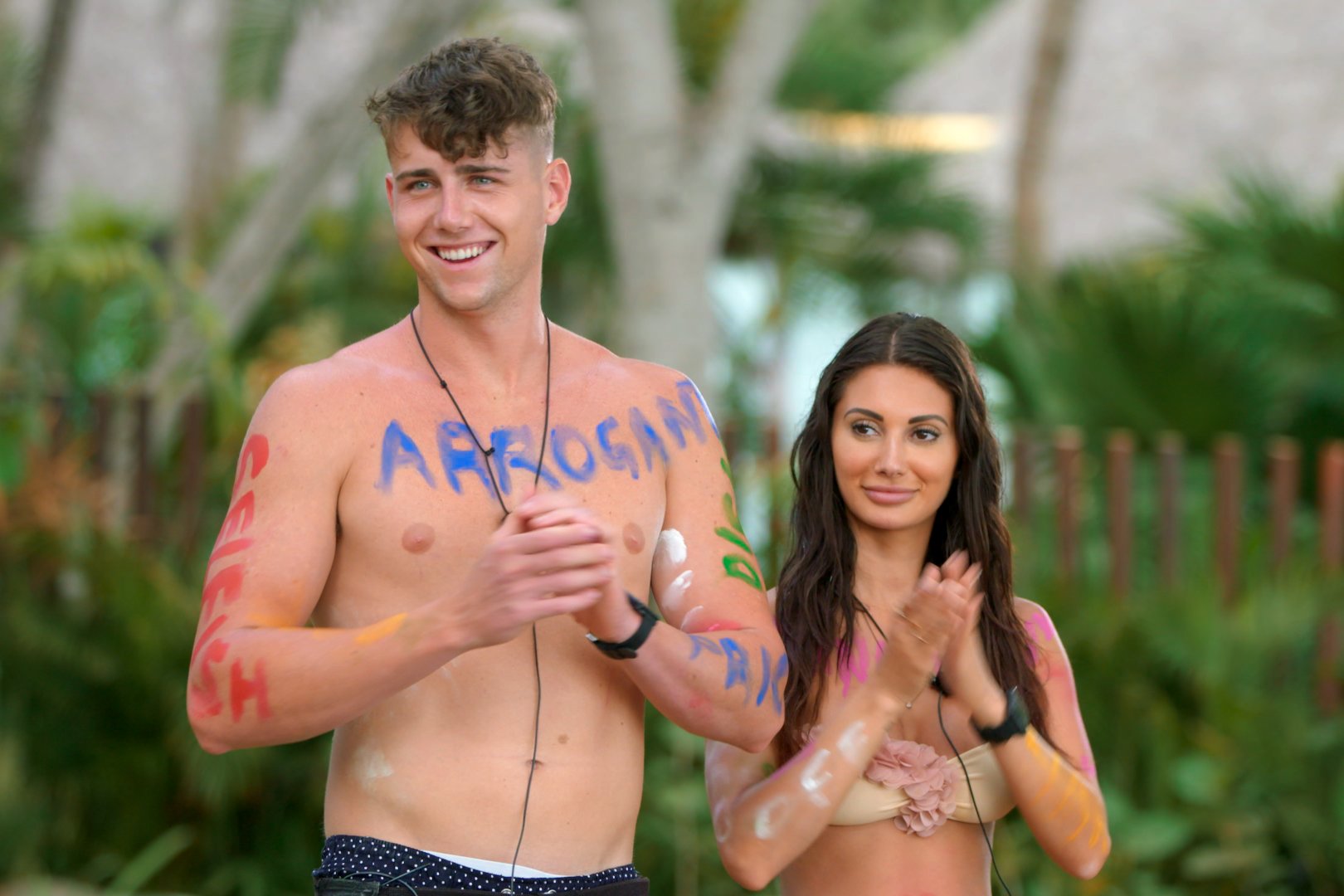 Francesca and Harry's relationship
From the moment Farago and Jowsey met on the show, they were immediately attracted to one another. But when it was revealed that any physical intimacy between castmates would result in losing prize money for the whole house, the two knew they were in trouble. When they decided to kiss despite this warning, the rest of the house was up in arms. Instead of taking the blame, Jowsey threw Farago under the bus to save face. Farago eventually forgave him and the two continued their relationship. Over the course of the show, they lost the most money for the house.
Why did Francesca and Harry break up?
Farago recently made a video detailing the current status of her and Jowsey's relationship.
"First, let me say I am aware that this may not be the most appropriate time to posting this video," she said. "With everything going on right now I do not wish to come across as insensitive, by airing out my personal issues. But this has been taking a huge toll on me emotionally and I know I owe answers to all you, who have been asking questions. I feel I need to be honest and I hope everyone can understand."
Ultimately, Jowsey, who is from Australia, couldn' handle being in a long-distance relationship anymore.
"The way I was thinking is not the way he was thinking," she said. "We just had different mindsets to this situation. We would argue every now and then but it was never, for me, a relationship ending and I think for him, small little things ended up turning into relationship-ending arguments."
The coronavirus (COVID-19) pandemic put a wrench in the two's plans and prevented them from seeing each other. But despite that, Farago still thought that she and Jowsey would get married. When he broke up with her, she knew she had to come clean to her fans.
"I cannot pretend that everything's going to be OK," she said. "The only way that I can move on is by making this video and by telling everyone that that's what happened."
Did Harry play Francesca?
Now, Farago feels that Jowsey just wasn't the man for her.
"I didn't want to believe it because how could you have a wedding ring folder with someone and how could you propose to someone, but you're also saying, I can't be with you because of the distance," she said. "It makes me feel like I was being played. It's just sad with myself for letting myself be put through this situation."
Farago is hurt now but ultimately thinks that the relationship ending was a good thing.
"I don't think anyone should stay in a situation when you're extremely unhappy and when you're not being treated the way you deserve to be treated," she said.