Top 3 Most Supportive Dads of '90 Day Fiancé' in Honor of Father's Day
90 Day Fiancé has featured many dads and grandpas that have touched the hearts of fans. Here is our list of the top three most supportive fathers on 90 Day Fiancé, in honor of Father's Day.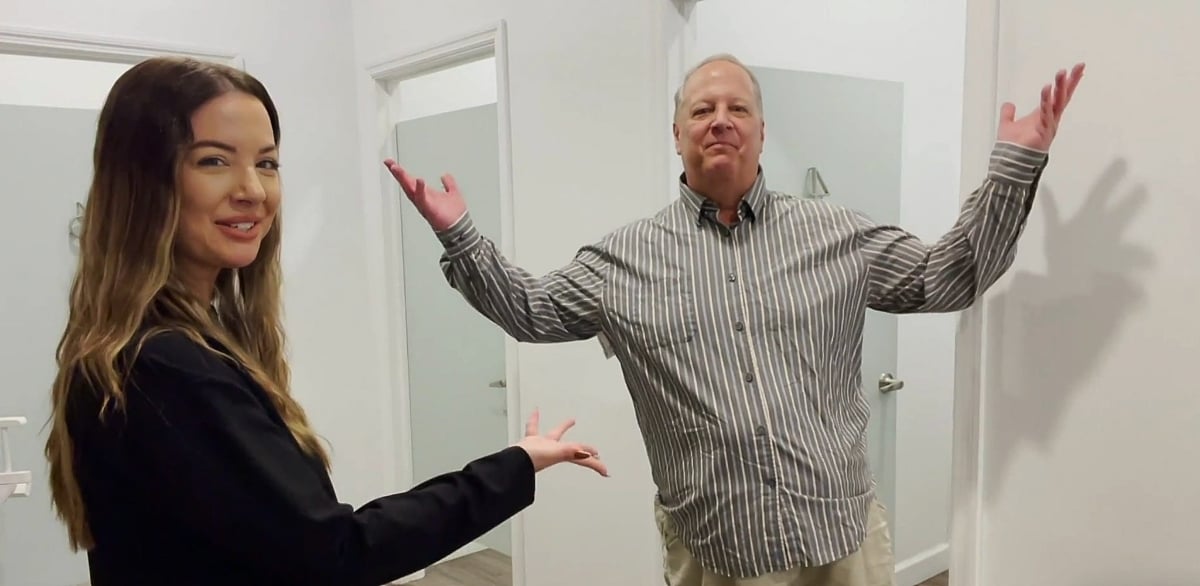 Low Faagata, Kalani Faagata's dad
Kalani Faagata's father, Low Faagata, is not only an incredible father but also a wonderful grandfather to his grandsons. Low's constant presence and care in Kalani's life made her have high standards for what she expects from her husband, Asuelu Pulaa.
Many times, Kalani has asked her father, Low, to step in and talk to Asuelu, man-to-man, about his behavior. Every time Low is on 90 Day Fiancé, he continues to set an excellent example of a man who takes care of his family. This Samoan dad is one of the most supportive in the franchise's history and a fan favorite.
Chuck Potthast, Elizabeth 'Libby' Potthast's dad
There's no doubt that Chuck Potthast is the most financially supportive fathers on the entire show. This businessman has gone above and beyond to help his many children succeed financially by giving them opportunities within the family business. Chuck is an incredible girl dad with his three daughters, Becca, Jenn, and Elizabeth. He's even given his son-in-law, Andrei Castravet, a job within his company.
The father of six is always there for his many children and grandchildren, even breaking up family brawls. Chuck, despite his many health issues, is constantly there for all of his children. He's one of the kindest, purest examples of a family man.
Armando Sr., Armando Rubio's dad
On 90 Day Fiancé: The Other Way, Armando Rubio came out as gay to his father, Armando Sr., again after his father refused to believe him. While initially, Armando's father was one of the least supportive dads in the franchise, his attitude toward Armando and his then-fiancé, Kenneth 'Kenny' Niedermeier, changed dramatically.
While it took some time for this old-fashioned Mexican father to accept his son and his marriage to Kenny fully, he committed to it. There were many heart-warming moments between Armando and his father throughout the seasons. When he showed up at Armando and Kenny's wedding, fans everywhere were brought to tears.
Armando's dad's major transformation from being the least to the most accepting fathers of the franchise puts him on this list. While it wasn't easy, 90 Day Fiancé fans admire his growth toward understanding and acceptance of his son's lifestyle.
Happy Father's day to all of these fantastic 90 Day Fiancé fathers!
90 Day Fiancé Season 9 airs Sundays at 8 pm EST on TLC.
RELATED: '90 Day Fiancé': Top 10 Funniest Quotes From the TLC Franchise