Here Are the Top 5 Most Wholesome Scenes From 'American Horror Story'
This FX original series is scary and slightly disturbing, but American Horror Story also has some heartwarming moments. Here are a few fan-favorites from seasons like Asylum, Apocalypse, and the recently released AHS: 1984.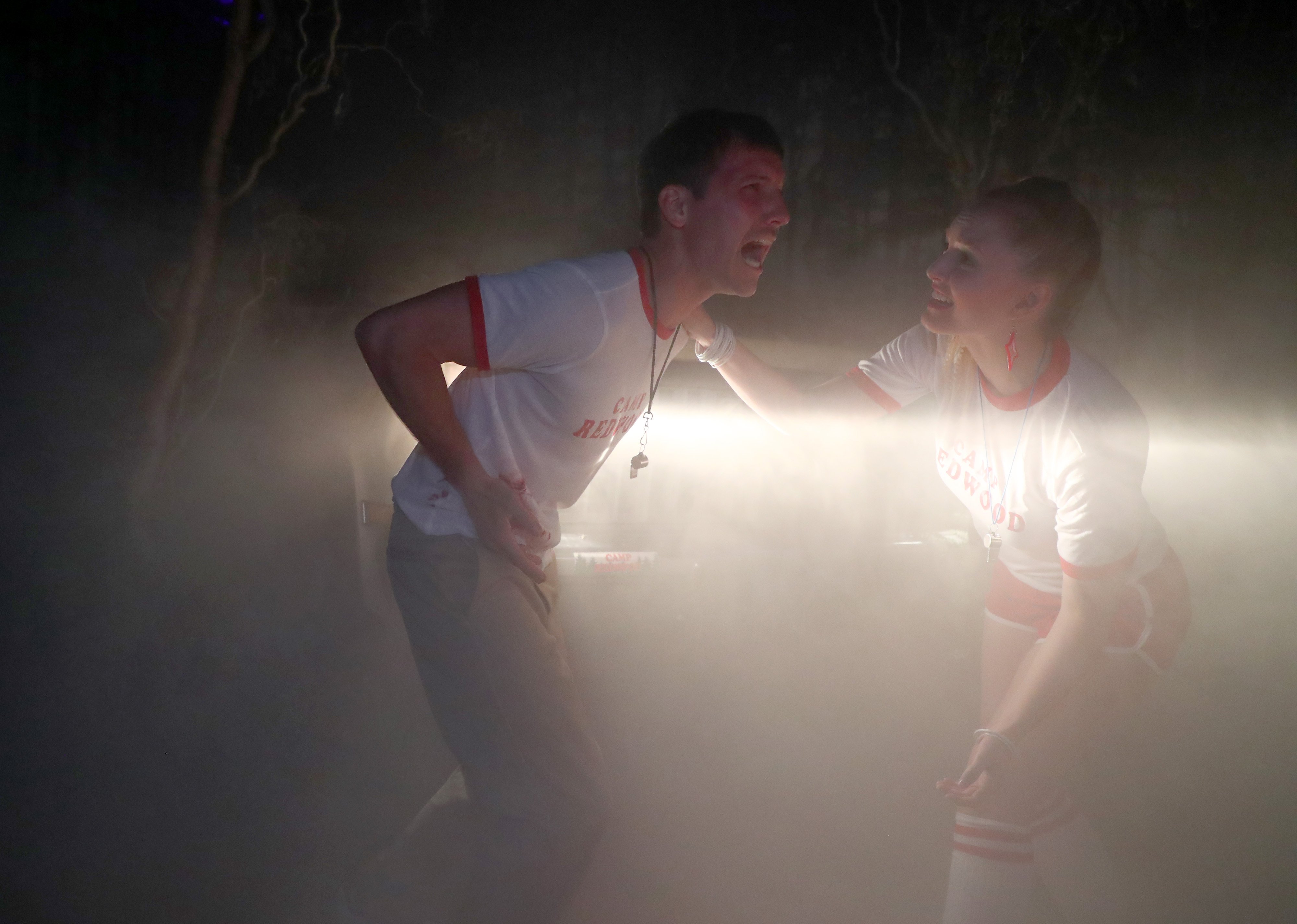 Sister Jude talking to Kit's children in 'Asylum'
This character had a pretty rough time at the Asylum. After some unwanted "treatment," she was never the same. Kit Walker, one of her former patients, decided to take her to his home and take care of her.
One of the last scenes of the season was Sister Jude sharing advice with Kit Walker's children. Although it was a sad ending for the character, her words of wisdom were well appreciated by the children.
Violet and Tate finally getting together in 'Apocalypse'
Madison Montgomery isn't known for helping people. After a trip to hell, her outlook on life had somewhat changed. In her journey to defeat the son of Satan, she traveled to the murder house from American Horror Story season 1.
There, Tate Langdon was still trying to win over Violet Harmon, who now lived as a ghost with her family in the home. Madison uses her powers to help Violet see more clearly and eventually, the two get back together.
RELATED: For the First Time Ever, 'AHS' Spinoff Series, 'American Horror Stories,' Will Feature Hour-Long 'Contained' Episodes
Ally saying goodnight to Oz after getting elected in 'Cult'
This character had plenty of fears amplified by the 2016 election. Ally Mayfair-Richards tells her therapist of her fear of holes, clowns, blood, and, above all, a fear of losing her son, named Oz.
After her partner becomes entangled with a local cult, she went to extremes trying to save her son. Eventually, she did save Oz, kill the cult leader, and ran for public office.
The last episode includes a scene of Ally tucking her son into bed and him congratulating her. However, it wouldn't be American Horror Story without one final twist. One of the last scenes includes something surprising, and slightly alarming, about Ally. At least Oz is safe.
RELATED: Why AHS Fans Think Season 10 of 'American Horror Story' Has Something to Do With the Ocean
Mr. Jingles saving his son in 'AHS: 1984'
After years of being a ghost at a haunted summer camp, Margaret Booth is pretty bitter. When she finds out that Mr. Jingles' son, the man pretty much responsible for her death, is visiting the campsite, she plans to kill him.
Thankfully, she doesn't get the chance. Mr. Jingles' ghost, who the others haven't seen in years, returns to save his son and embrace him one last time. After years of wondering about his father, Bobby finally has the closure that some of the other ghosts never had. It's a bittersweet finale for some of the ghosts but still ends on a happy note.
More news regarding American Horror Story's 10th season, and its spinoff American Horror Stories, will presumably be announced in the coming months.