'Top Chef Amateurs': Home Cooks Take Center Stage in the 'Top Chef' Kitchen
Bravo's Top Chef producers turned over their iconic kitchen to home cook foodies, who developed their own creations to compete for a $5,000 prize. The home cooks' passion for the culinary arts was evident during the first two episodes as they masterfully created complex dishes with the help of some of their favorite Top Chef rock stars.
'Top Chef Amateurs' contestants cooked in the iconic 'Top Chef' kitchen
Host Gail Simmons revealed that producers wrapped Top Chef Portland and only paused long enough to restock the kitchen for Top Chef Amateurs. "We literally finished shooting the finale of Top Chef, then we had three days to rest, put ourselves back together, alter the kitchen slightly to make it more conducive to this format, restock the kitchen, and started shooting again," she told The Oregonian.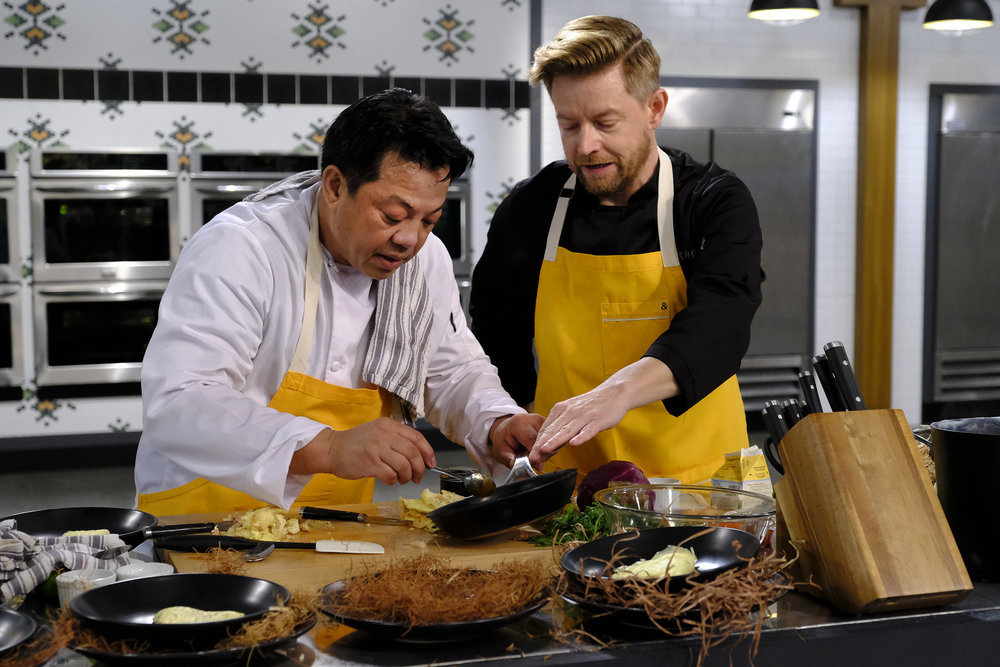 Contestants were flown across the country to Portland and endured strict protocols – in order to shoot their 30-minute segment. "Every single amateur who came to shoot with us flew to Portland from anywhere across the country," she said. "Then they spent several days alone in a hotel room, had meals delivered, got tested for the coronavirus several times. All, "to come to the Top Chef kitchen to spend one day with us, and then fly home. It meant a lot that they were willing to do that."
Home cooks honed their cooking craft at home during the pandemic
Simmons acknowledged the skill and creativity level of each contestant, sharing they were each carefully chosen. She added that Top Chef producers created the show from the newfound love of cooking during the pandemic.
"Stuck at home, we all became short-order cooks," Simmons said. "If not for ourselves, then for our families." With home cooks often taking to social media to share their creations." Adding, home cooks "are capable of doing incredible things."
"At Top Chef, it made us think, maybe it's time for home cooks to be part of this brand. Let's see what happens when we let home cooks loose in the iconic Top Chef kitchen."
Dreams come true for 'Top Chef Amateurs' contestants
Cooking in the Top Chef kitchen was thrilling enough, but contestants are also partnered with a Top Chef star. Top Chef All-Stars, Richard Blais, and Melissa King surprise the first two contestants and it is clear the "amateurs" are star-struck. Then, they have to impress judges Joe Flamm, Eric Adjepong, and Simmons.
During the second episode, Kwame Onuwachi and Shirley Chung surprise the amateur contestants. Then King takes on the judge role, along with Simmons and Gregory Gourdet.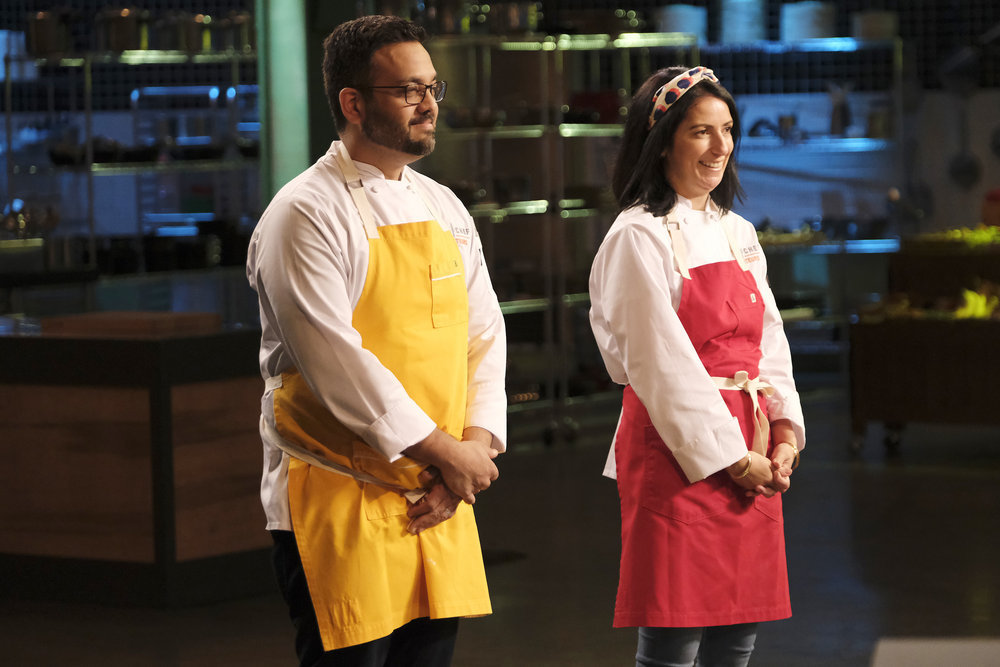 RELATED: 'Top Chef's' Joe Sasto Shares How Cooking With Cannabis Is a Delicious Experience
Between the fresh talent and enthusiasm, Simmons said the entire shoot became a lovefest. "It kinda became therapy for everyone," Simmons told Bravo's The Daily Dish. "I can't even tell you the number of times I burst into tears while shooting Top Chef Amateurs because I was just, like, so moved by these people."
Top Chef Amateurs is on Thursday at 9/8c on Bravo.