'Top Chef: Portland': Meet the Season 18 Cheftestants
Bravo's Top Chef is returning for season 18 with both new and familiar faces. Host Padma Lakshmi, head judge Tom Colicchio, and judge Gail Simmons will all be returning.
This season will also see 15 new cheftestants compete in the city of Portland, Oregon, for the title of Top Chef.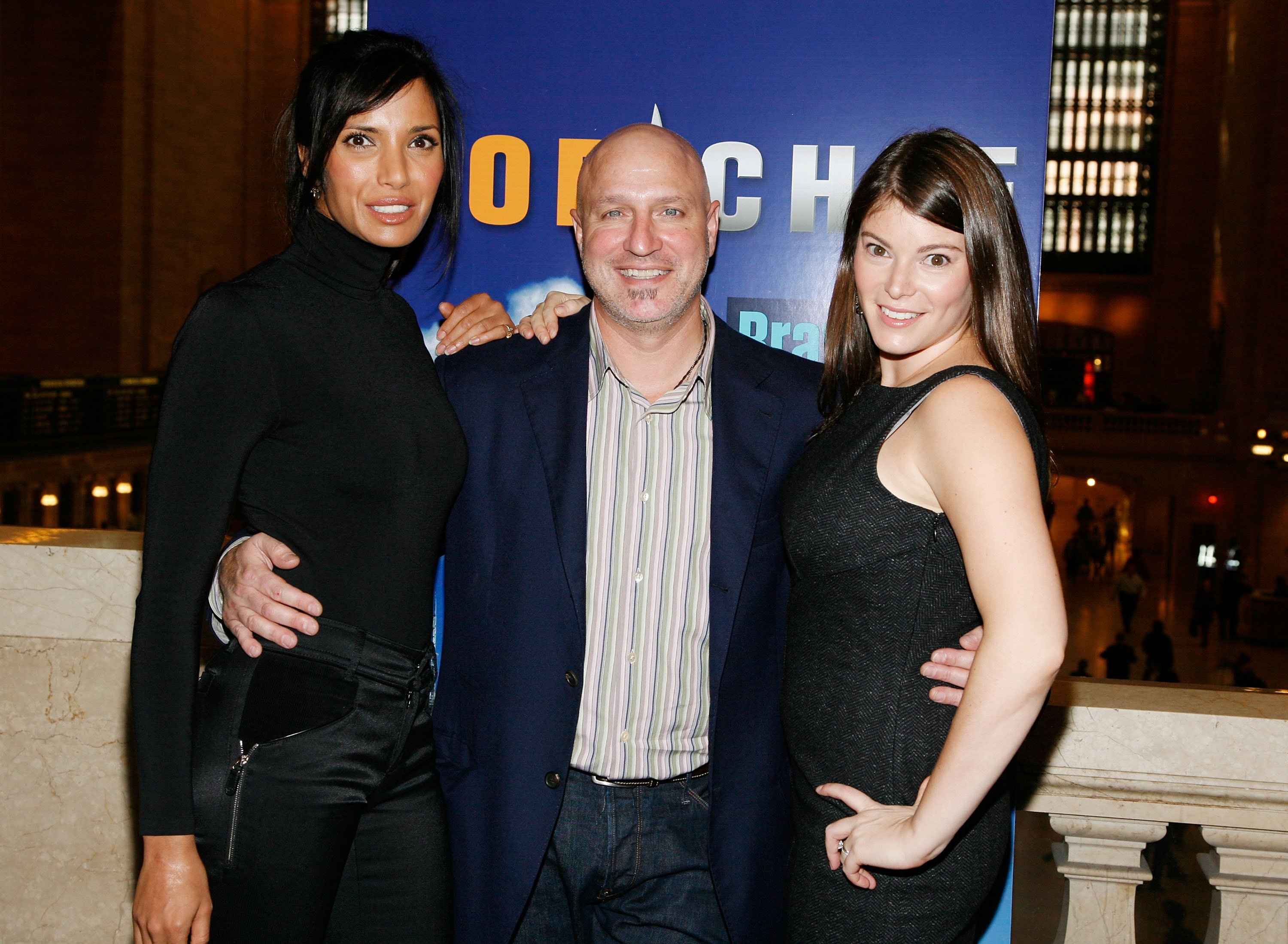 'Top Chef: Portland' will feature a twist in Season 18
Just like in the past, Top Chef season 18 will feature executive chefs and restaurant owners from across the United States competing for the prize with their own unique skill sets and culinary point-of-view.
But there will be a new twist. For the first time ever, Lakshmi, Colicchio, and Simmons will be joined by an elite rotating judging and dining panel. According to Bravo, the panel will be made up of all-star winners, finalists, and favorites.
The include Richard Blais, Carrie Baird, Nina Compton, Tiffany Derry, Gregory Gourdet, Melissa King, Kristen Kish, Edward Lee, Kwame Onwuachi, Amar Santana, Dale Talde, and Brooke Williamson.
The Top Chef kitchen will get visits during season 18 from José Andrés, Massimo Bottura, Gabriel Rucker, and Alice Waters. Portlandia stars Fred Armisen and Carrie Brownstein will also make an appearance for a Quickfire Challenge.
Tom Colicchio says season 18 could be 'one of the best collections of chefs' they've ever had
Top Chef has always featured the top culinary talent from across the country. But according to Colicchio, season 18 might feature the best collection of chefs the show has ever seen.
Fans will see the chefs compete in a variety of new challenges. They include feeding hundreds of frontline workers and celebrating Portland's Pan-African cuisine. There will also be a surf and turf elimination challenge to honor the nearby Confederated Tribes of the Umatilla Indian Reservation.
RELATED: 'Top Chef' Winner Kristen Kish's Two-Bread Stuffing Is the Only Side Dish You Need This Thanksgiving
Some of Oregon's most famous locations will also be featured, including Hood River Fruit Loop and Tillamook Creamery. This season will also see the teams execute a micro-restaurant concept, where they will be required to create a cohesive seven-course tasting menu.
The season 18 winner will receive the title of Top Chef, along with $250,000 in prize money from S. Pellegrino Sparkling Natural Mineral Water. The winning chef will also be featured in Food & Wine magazine, and make an appearance at the publication's annual Food & Wine classic in Aspen, Colorado.
The 'Top Chef' season 18 cheftestants represent a diversity of food from all over the country
The fifteen cheftestants competing on season 18 come from all over the United States. They represent a diversity of food and backgrounds. And many own restaurants who have been struggling to survive during the pandemic.
The 15 contestants are:
Brittanny Anderson – Richmond, VA.
Chef and co-owner of Metzger Bar and Butchery, Brenner Pass, and Black Lodge
Avishar Barua – Columbus, OH
Executive chef & GM, Service Bar
Dawn Burrell – Houston, TX
Partner/executive chef, Lucille's Hospitality Group
Gabe Erales – Austin, TX
Chef, currently working on a new restaurant concept
Nelson German – Oakland, CA
Executive chef/owner, alaMar Kitchen and Sobre Mesa Afro-Latino cocktail lounge
Byron Gomez – Aspen, CO
Executive chef at 7908
Sasha Grumman – Houston, TX
Executive chef, owns her own focaccia business
Roscoe Hall – Birmingham, AL
Chef/artist/father
Sara Hauman – Portland, OR
Head chef, Soter Vineyards
Kiki Louya – Detroit, MI
Chef/consultant, graduate of Le Cordon Bleu
Maria Mazon – Tucson, Arizona
Executive chef/owner, BOCA Tacos y Tequila
Shota Nakajima – Seattle, WA
Chef/owner, Taku
Gabriel Pascuzzi – Portland, OR
Chef/owner, Mama Bird, Stacked Sandwich Shop, and Feel Good
Jamie Tran – Las Vegas, NV
Chef/owner, the Black Sheep
Chris Viaud – Milford, NH
Chef/owner of Greenleaf and Culture
Season 18 of Top Chef begins on Thursday, April 1 with a super-sized episode on Bravo. The Emmy winning digital companion series Last Chance Kitchen returns on Thursday, April 8. That series — hosted by Colicchio —will be available on BravoTV.com, and will feature the eliminated chefs competing against each other to try and make their way back into the competition.