Tori Spelling Responds to Recent Plastic Surgery Rumors, Says 'It's All Contouring'
Tori Spelling rose to fame in the 1990s as an actor on Beverly Hills, 90210. Since then, she has become a tabloid fixture, with people constantly watching her and making speculations about her life.
Recently, Spelling was on the receiving ends of plastic surgery rumors. However, Spelling responded by giving fans another explanation for her surprising looks.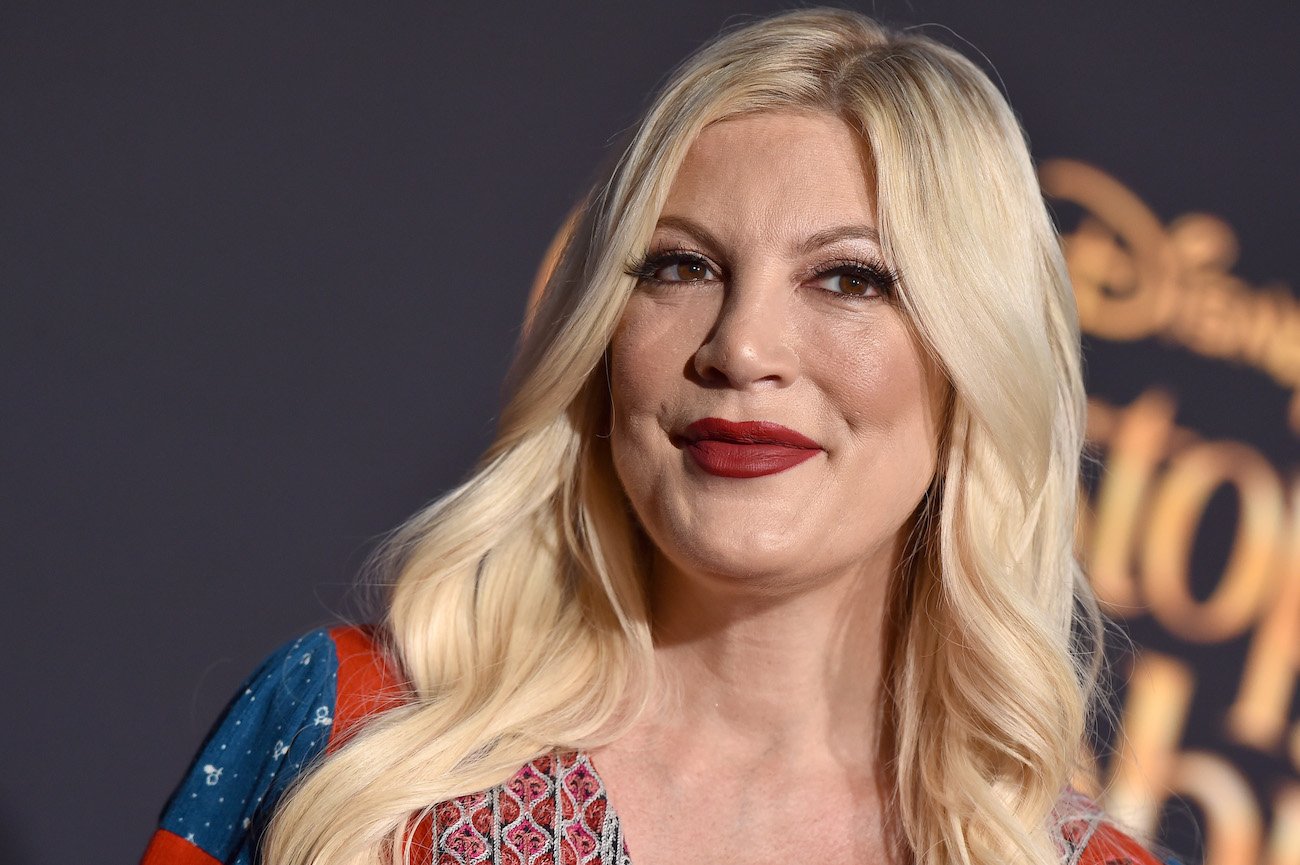 Tori Spelling was photographed looking unrecognizable
On Sept. 3, Spelling was spotted out and about in LA looking almost unrecognizable. She sported long blonde hair and glam makeup. Some onlookers even thought she resembled Khloé Kardashian more than herself.
"Tori Spelling morphs into a Kardashian in a rather shocking transformation," one person tweeted, according to Entertainment Tonight.
Another person said, "OK, but why did I think Tori Spelling was Khloe Kardashian?"
Because of how different Spelling looked, there were also rumors of her having plastic surgery.
Tori Spelling addresses plastic surgery rumors
RELATED: Tori Spelling Has a Long History of Financial Trouble
On a recent visit to SiriusXM's Jeff Lewis Live, Spelling addressed the plastic surgery rumors. Spelling denied going under the knife, but she credited her new look to "contouring."
"I have an amazing makeup artist now," Spelling said. "Her name is Hayley Hoff… She does makeup like no one else. I look completely different. I look like I've had a nose job… It's all contouring."
Spelling did admit to doing exosome therapy, which reportedly helps to rejuvenate skin.
"Maybe I'm looking younger," Spelling speculated. "They said I look Snooki's age—she's 33. I'll take that."
In response to the social media comments about her look resembling Kardashian, Spelling told TMZ, "I'm honored… She's gorgeous."
Some people do not believe Tori Spelling's claim
RELATED: Tori Spelling Felt 'Really Insecure' While Filming 'Beverly Hills, 90210' — Here's Why
While Spelling vehemently denies going under the knife, some onlookers do not believe her claim.
"I watch so many videos on how to contour I sure as [sh—] can't get it right," one person wrote on YouTube.
"If she's never had plastic surgery, then I never breathed air," another person said.
Some plastic surgeons also looked at before and after pictures of Spelling and made speculations about what might have changed for her. It should be noted that these doctors' comments were made before Spelling addressed the issue.
"When looking at her before picture, you don't see her nice, defined lines that you see with her now," Dr. Ramtin Kassir told Page Six. "She's probably working out and in great shape, too, so that all helps, but she's definitely had some things done to her face. You can do it [with filler], but in this case, the neck looks really tight."
Meanwhile, Dr. Howard Sobel told the news outlet, "A filler was probably done as well in her cheeks, jawline and chin, giving her more definition… Look at the eyebrows on Tori — you see how they kind of arch compared to her counterpart? That's how you know she's had a little bit of a lift."