Tori Spelling's Brother Jokes About Getting 'Beaten up' by Shannen Doherty and Trying to Hang With the '90210' Cast
Tori Spelling's brother Randy recalls being friends with Brian Austin Green but also how he used to wrestle with Shannen Doherty at her house.
Tori Spelling's younger brother Randy became the quintessential "little brother" to the cast of Beverly Hills: 90210 and he recently dished about trying to break in with the "cool kids" on the show.
Spelling recently said that being younger and rather shy made it tough for him to hang out with his older sister's co-stars but it didn't stop him from trying. "I was shy," he admitted on the Behind the Velvet Rope with David Yontef podcast. "I mean, I loved hanging out with Jason [Priestly]."
"You know, I was sort of like, everyone's little brother when I'd be around," he continued. "You know I was Tori's little brother. So I remember going to rap parties and people would be sneaking me drinks and cocktails. So I had a great rapport with them, but it was never like, 'Oh yeah, dad, can you call Jason so I could hang out with him?' No."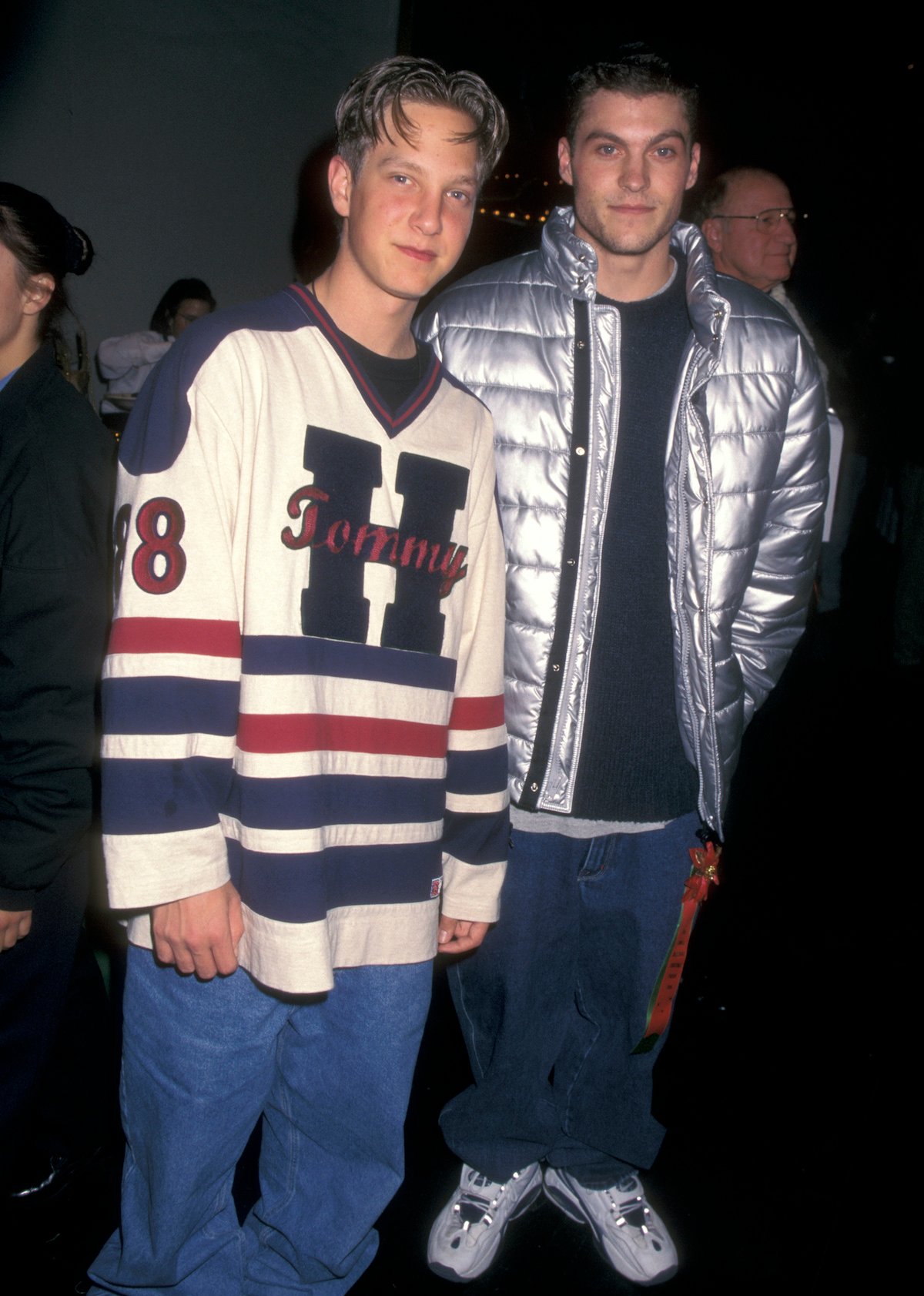 Shannen Doherty gave Randy Spelling the little brother treatment
While growing up Spelling had to have been a unique experience, he doesn't think any of his encounters as the television mogul's son were strange.
"I don't think it was strange because when we would go out and I would go to a premiere or I would go to something, you know, I'd have to get dressed up," he said. "And of course there'd be cameras and I'd be taking pictures. So I got used to it. And I think it's just something that I accepted and got used to. Oh, that's what happens. You're on TV. You get recognized. It's really simple. It's kind of part of the job."
And while Spelling attended red carpets for his family's shows he didn't hang out with the cast by himself.
"Not, not alone," he said. "I remember going to Shannen's [Doherty] house a couple of times with my sister earlier on in the show. Shannen used to wrestle with me, you know, in the first year or two of 90210. And I remember calling my friends, 'I got beat up by Shannen Doherty!' Like my claim to fame."
Randy Spelling and Brian Austin Green became friends during '90210'
Doherty seemed to give Spelling the true "little brother" treatment. But Spelling recalls how Brian Austin Green sort of took him under his wing. "I'd see these people around, but the only one that I ever really hung out with myself was Brian Green, him and I had a friendship," Spelling said. "He did music at the time. So when I was 17, 18, he helped me set up my little music studio."
He added that he was thankful to not grow up during the era of social media and the drama that surrounded the show. "So I never really got involved in that," he said about the drama. "I still don't get involved in that. People ask me all the time, really about things to do with Tori. I purposely don't read those things, see those things. It's not because I want to keep my head in the sand. It's because I don't want to take a ride on the drama, train with that. If someone's going to tell me something and share it with me. Great. Let's talk about it. If not, it's not my business. Not my thing."