Tory Lanez Admits To Having a 'Crush on' Kylie Jenner in New Song About Megan Thee Stallion Shooting Incident
For several months, it was rumored that Canadian-rapper Tory Lanez apparently had a thing for Kylie Jenner. Now, he's finally admitted to crushing on the reality star in a track off his new album Daystar.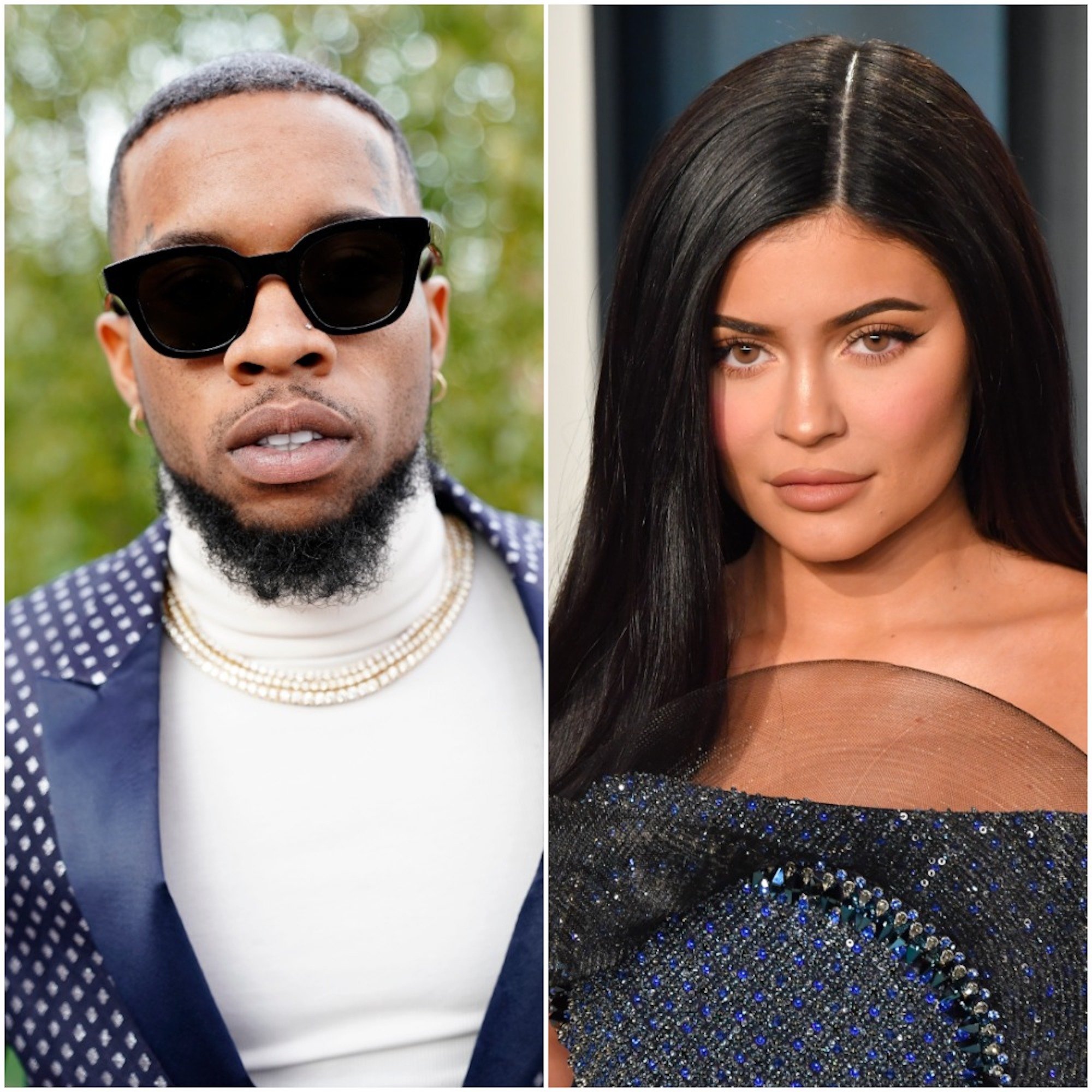 Tory Lanez mentions Kylie Jenner in his new song 'Queen And Slim'
Three months after it was alleged that Lanez and Megan's July 12 shooting incident was a result of the singer flirting with Jenner, he now admits to being attracted to the reality star in a new song of his new album DAYSTAR.
The singer released the album on Sept. 24 and recollected the fateful night that left Megan Thee Stallion with gunshot wounds in both feet in several of his new tracks. 
On the song "Queen And Slim," Lanez outlines the events that took place right before the infamous shooting incident, which included Jenner exciting him while they hung out at a pool party with Megan in Hidden Hills.
Lanez raps, "Me and Kylie still off in the pool / We just chillin', kickin' sh*t, was cool / Both of us didn't know you was trippin'/ Even though I got a crush on Kylie, I woulda left with you if I knew you was dipping for the simple reason/You invited me but I can't act like shawty didn't excite me."
He also talked about Megan Thee Stallion shooting and the aftermath on his album
Though the much-criticized self-titled project touched upon Lanez infatuation with Jenner, it also went into detail about his relationship with Megan, the shooting, his arrest, and the aftermath.
On the track "Money Over Fallouts," the singer claims he and Megan were more than just friends before things went south that fateful night.
He raps, "Don't forget you was my b*tch/I held it down and kept it real/I would never paint no fake picture of you just for some mills/And I thought you was solid too, but look at how you doin' me."
Tory also alleges that Megan's team tried to paint him as a menace and says he lost money due to their claims.
Though dropping the album was an unexpected move, Lanez revealed on social media — before the project's release — that he was ready to speak on the incident after months of silence.
"To my fans … I'm sorry for my silence ….but respectfully .. I got time today…9 PM PST," he tweeted on Sept. 24, indicating when the music would become available.
Megan Thee Stallion claims Lanez was the one who shot her
Though he finally addressed the events that took on July 12, Megan has already let fans in on what really happened that night she was shot.
Roughly two weeks following the incident, the "WAP" hitmaker took to social media to make her first statement after being hospitalized.
"I was shot…in both of my feet and I had to get surgery to get the sh*t taken out, to get the bullets taken out. And it was super scary," Megan said as she described her injuries. She also told her loyal fans that it was the "worst experience of [her] life."
A few weeks later, the Houston native took to Instagram Live again, but this time, she alleged that Tory was the one who shot her that night.
"You shot me. And you got your publicist and your people going to these blogs, lying and sh*t…stop lying," she said.
As for why she didn't tell police Lanez was the one who shot her, Megan told her fans that she tried to "spare" him for his alleged actions.
Though Lanez denies her shot Megan on his new album, many people have a hard time believing he's innocent and have been slamming his project on social media since its release.
But despite claiming he's innocent, Lanez is still scheduled to appear in court in mid-October, where the Los Angeles District Attorney's office will decide whether or not to file charges against him.