Tory Lanez Hit On Kylie Jenner and Fans Are Totally Here for This Potential Romance
Canadian music artist Tory Lanez has apparently got a thing for Kylie Jenner. He recently took to social media and gushed over the makeup mogul, calling her his crush and one of the most beautiful women ever. Of course, the Internet had a lot to say about this, but unlike other situations, the messages were more supportive than critical.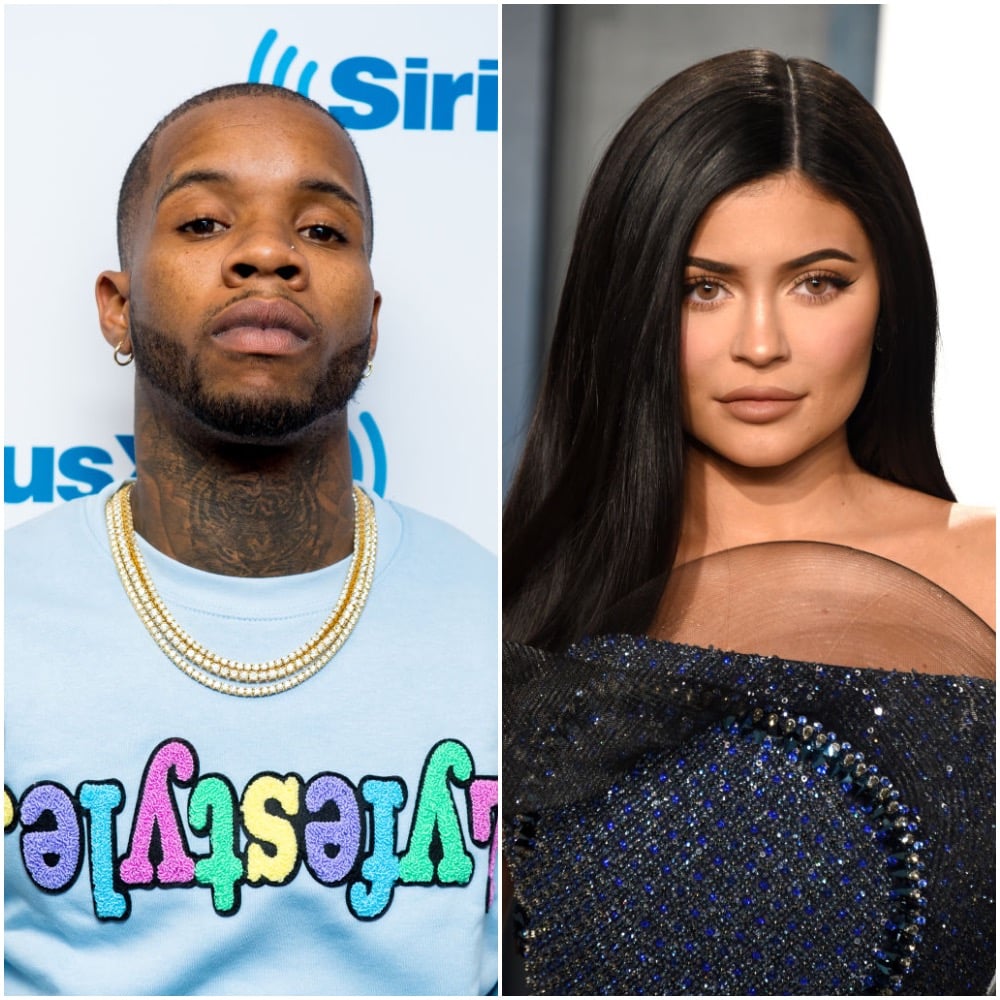 Tory Lanez's comments on Kylie Jenner
Tory Lanez made the comments during the April 13 episode of his DIY show Quarantine Radio, a program on Instagram Live that was created to keep fans entertained while isolating themselves amid the coronavirus pandemic.
After noticing that Jenner had joined his live, Tory Lanez began by giving her a big welcome.
"I just got word that the most beautiful, the most poppin', 'I got a crush on you but I can't go too far because you're already taken,' the beautiful, the sexy, the 'I hope I get a date with you one day,' Kylie Jenner!" he exclaimed, prompting laughing emojis from Jenner.
Continuing on, he rated the 22-year-old a 75 out of 10 before encouraging her to make an appearance on the show and take a shot with him. She did not take him up on the offer but continued to interact as he played her famous "Rise and Shine" song and offered her imaginary bottles of alcohol.
Fans reacted to the moment on social media platforms such as Twitter, with one person writing: "I know I did not just hear Tory Lanez call Kylie Jenner 75/10 perfect and shoot his shot on quarantine radio."
Another fan encouraged the 27-year-old, tweeting: "Go tf headdd !!! Tory Lanez was gassingggg Kylie Jenner too much just now lmaooo."
"LIVING FOR THIS," read a third tweet.
Aside from his music career, Tory Lanez is known for his warm spirit and affable personality, which could be why fans are so supportive of him shooting his shot at Jenner. Plus, he already has history with Jenner and her family. Not only did he praise the makeup star in his 2016 remix to MadeInTYO's "Uber Everywhere," but he also worked with her sister Kendall Jenner in 2018 for a song called "Kendall Jenner Music."
Kylie Jenner reportedly isn't interested in dating, though
Unfortunately for him, reports say that Jenner isn't interested in seeing anyone just yet. It appears that she's still processing her split from Travis Scott, whom she dated from 2017 to 2019 and with whom she shares a daughter, Stormi.
"Kylie still has a lot of love in her heart for Travis and no matter what happens between them, always will," a source told HollywoodLife on March 14. The insider also noted, "She and Travis still are figuring things out between them and talk all of the time for Stormi's sake."
The pair recently spent Easter together at Kris Jenner's home in Palm Springs, California.
Tory Lanez's relationship history
Tory Lanez, on the other hand, has seemingly been single for a while. In the past, he's been linked to stars such as Miami rapper Trina, British rapstress Stefflon Don, and Joseline Hernandez of Love & Hip Hop. However, it appears that none of those rumored romances really went anywhere.
In April 2019, Tory Lanez said on Instagram that he was fed up with dating celebrities and was interested in a "regular" girl, per Capital XTRA. But maybe he'd make an exception if Jenner was interested…
Read more: Kylie Jenner Reveals Her Dating Dealbreaker