Tory Lanez Music Streams Drop Dramatically After Megan Thee Stallion Incident
Tory Lanez remains mum about what happened between him and Megan Thee Stallion on July 12, and according to the latest reports, is under investigation for the shooting.
Meanwhile, he's been absent from social media and shut down his popular Quarantine Radio Instagram show. The fallout from the incident has been massive and now it seems like it may be affecting Tory Lanez as a brand.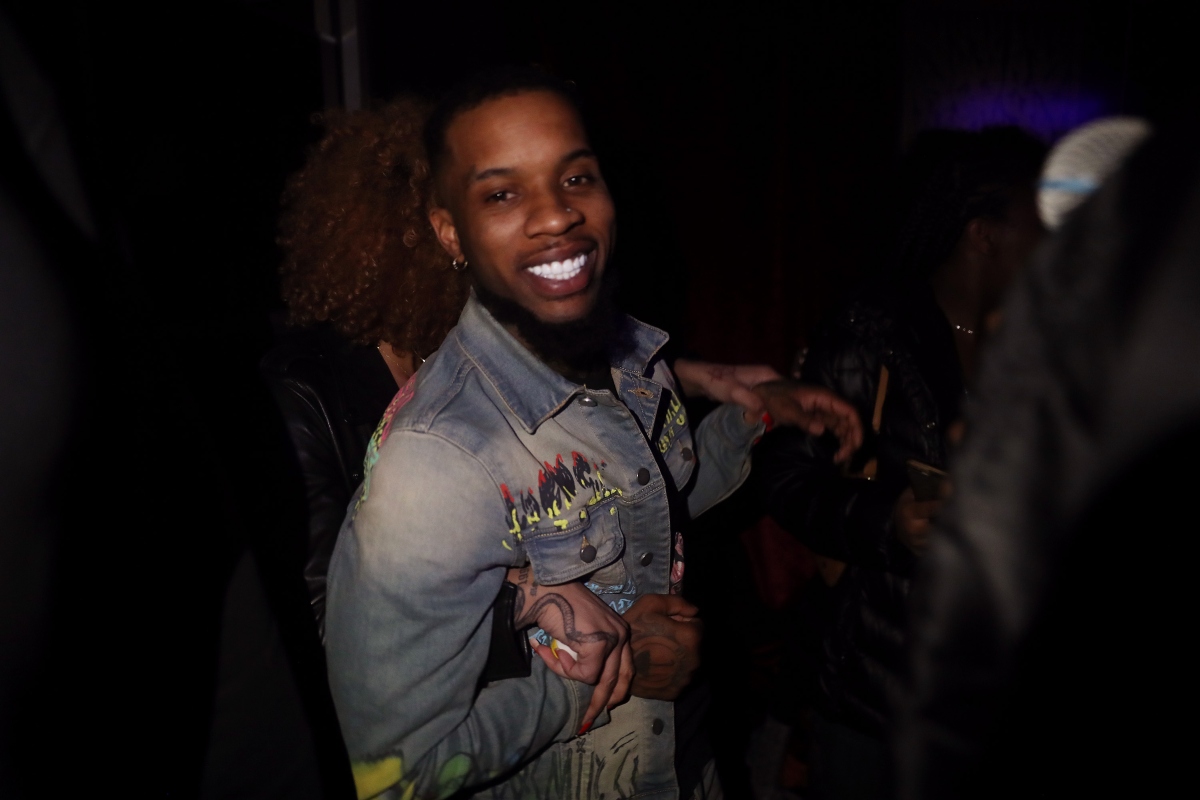 Megan Thee Stallion named Tory Lanez as her shooter
The shooting narrative took a new turn on Aug. 21 after Megan Thee Stallion went on Instagram Live and said Tory Lanez shot her. On the night of the incident, police responded to a shots-fired report and arrested Tory for a firearms charge. For weeks, fans speculated that he hurt her, but no one confirmed it.
Prior to dropping this bombshell, Megan only discussed her emotional trauma and the extent of her injuries. Throughout the ordeal, some people believed her and some doubted her.
When she finally decided to speak on it, she explained there were four people present and Tory Lanez shot at her after she tried to walk away from an argument.
Her announcement made national headlines and sparked a new wave of anger directed toward Tory Lanez. Megan said that fear of the police prevented her from telling the entire truth the night of the shooting. She also said that Torey Lanez's team spread lies about the incident to the media.
Tory Lanez's music career affected?
Since Megan Thee Stallion's unexpected reveal, other artists such as Kehlani and JoJo dropped Tory Lanez from their projects. He's also endured a social media campaign to cancel him, and it seems like all these factors are impacting his music.
According to Forbes, Tory Lanez streams dropped significantly following Megan Thee Stallion's broadcast, declining by a whopping 40%. Per the outlet, his streams were steady in the 20-30 million range for months (since June), but after the news, he lost roughly 9 million listens the following week.
It's worth noting Tory Lanez is an independent artist, and after the successful launch of his New Toronto 3 project in April, he fielded multi-million dollar offers from numerous labels.
That's also around the time when Quarantine Radio was running hot, and he entertained deals for that venture too. It's to his advantage that he owns his masters and publishing.
But with Megan Thee Stallion's admission and a looming Los Angeles P.D. investigation, his future is uncertain in music and otherwise.
Megan Thee Stallion is doing well career-wise
As most of you know, Megan Thee Stallion and Cardi B's "WAP" is the hit that keeps on giving. The single is still hot on charts and the video continues to clock in views. To top that off, she earned a deal with Revlon as their new beauty ambassador and shared her first makeup tutorial on Aug. 10.
The 25-year-old held a virtual concert on Aug. 29 and on Sept. 2, participated in a digital concert series in partnership with Red Rock. Megan Thee Stallion also won a VMA for Best Hip Hop Video for "Savage" and made sure to thank her fans for their ongoing support. Right now, she's on top of her game.