Tory Lanez Reportedly Texted Megan Thee Stallion After Shooting: 'I Just Got Too Drunk'
More information is coming out about the incident involving Megan Thee Stallion and Tory Lanez.
The rappers had been leaving a party in the wee hours of July 12 when a shooting broke out that left Megan Thee Stallion with two wounds to her feet. After initially keeping mum about what exactly had happened, she revealed that Tory Lanez allegedly shot her during an altercation.
The "Say It" rapper has not publicly addressed her claims, but in texts recently obtained by TMZ, he reportedly apologized for the incident, saying he got "too drunk."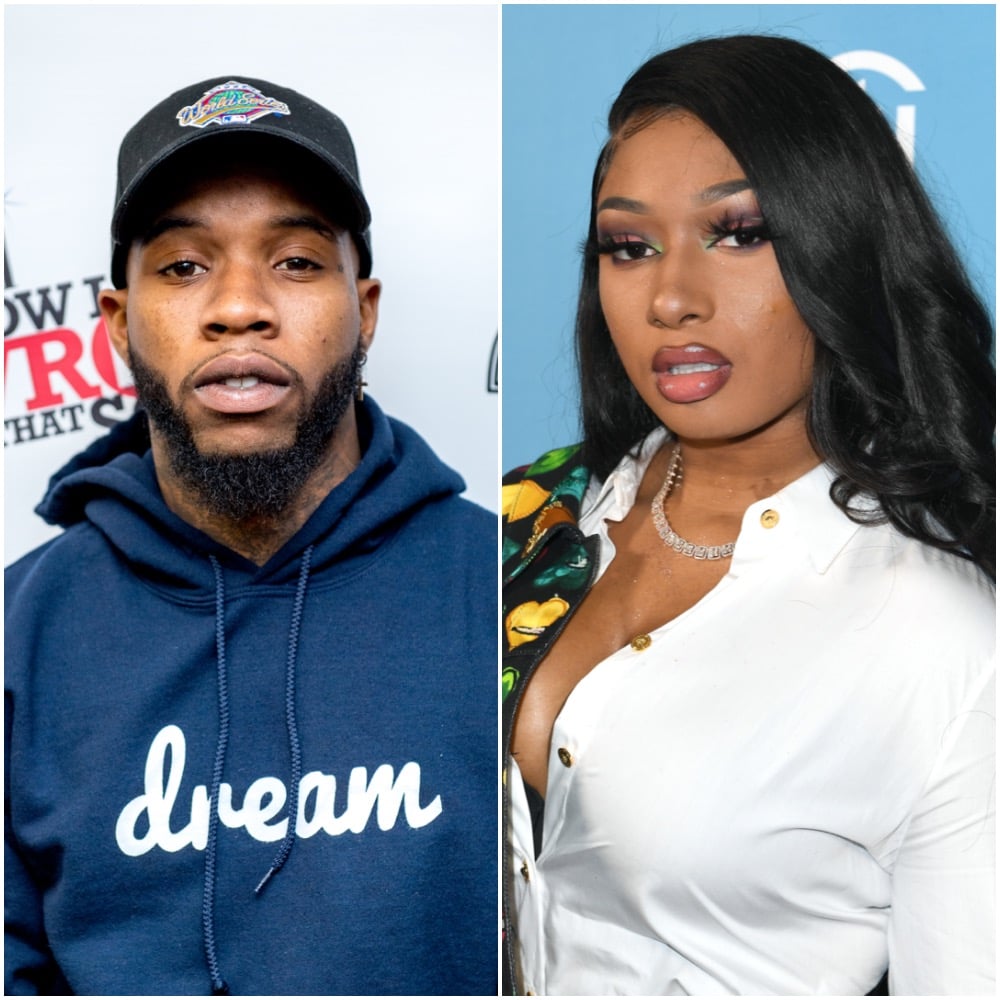 Tory Lanez's alleged text to Megan Thee Stallion revealed
TMZ published the text in question on Wednesday, Sept. 9, noting that Tory Lanez allegedly sent it later on July 12 when Megan Thee Stallion was at a hospital being treated for her injuries.
Although he did not directly address the shooting, he expressed regret for something that had happened between them. "I know u prolly never gone talk to me again, but I genuinely want u to know I'm sorry from the bottom of my heart. I was just too drunk," the alleged text said.
"None the less sh*t should have never happened and I can't change what did. I just feel horrible. Cuz I genuinely just got too drunk."
Megan Thee Stallion reportedly did not respond to the message.
Tory Lanez has kept a low profile since the shooting
In the months since the incident happened, Tory Lanez has gone totally silent on social media. Rumors emerged in early August that he had actually been deported to his native Canada, but his representatives quickly refuted that in a statement shared with the popular Instagram blog The Neighborhood Talk.
"Obviously Tory has not been deported and is self-quarantining with his family. This is a perfect example of false information being spread regarding this case, his whereabouts and his character. He's in good spirits and looks forward to having the truth come to light about that night and wishes nothing but the best for Meg," the statement read.
For her part, Megan Thee Stallion has been trying to put the incident behind her. "I'm not the type of person who can stay down for a long time," she told Variety in an interview published in August. "I don't like to be sad or keep myself in a dark place, because I know it could be the worst thing happening, but the pain and the bad things don't last for long."
She has been relying on friends for support and also keeping busy with music. She told Jimmy Fallon in April that she had been recording new tunes in quarantine, presumably for her highly-anticipated debut album. A release date is not yet known, but in the meantime, Megan Thee Stallion recently offered a verse on Cardi B's "WAP" to tide fans over until it's out. Read more about that here.