Tory Lanez Sources Deny Reports That He's Been Deported Following the Megan Thee Stallion Incident
After reports that Tory Lanez allegedly shot Megan Thee Stallion, fans took action and launched a petition to have him deported from the United States. News broke on Aug. 3 that the "Say It" rapper had actually been sent back to his native Canada. However, sources close to Tory Lanez have pushed back on the reports. Here's everything we know about the matter so far.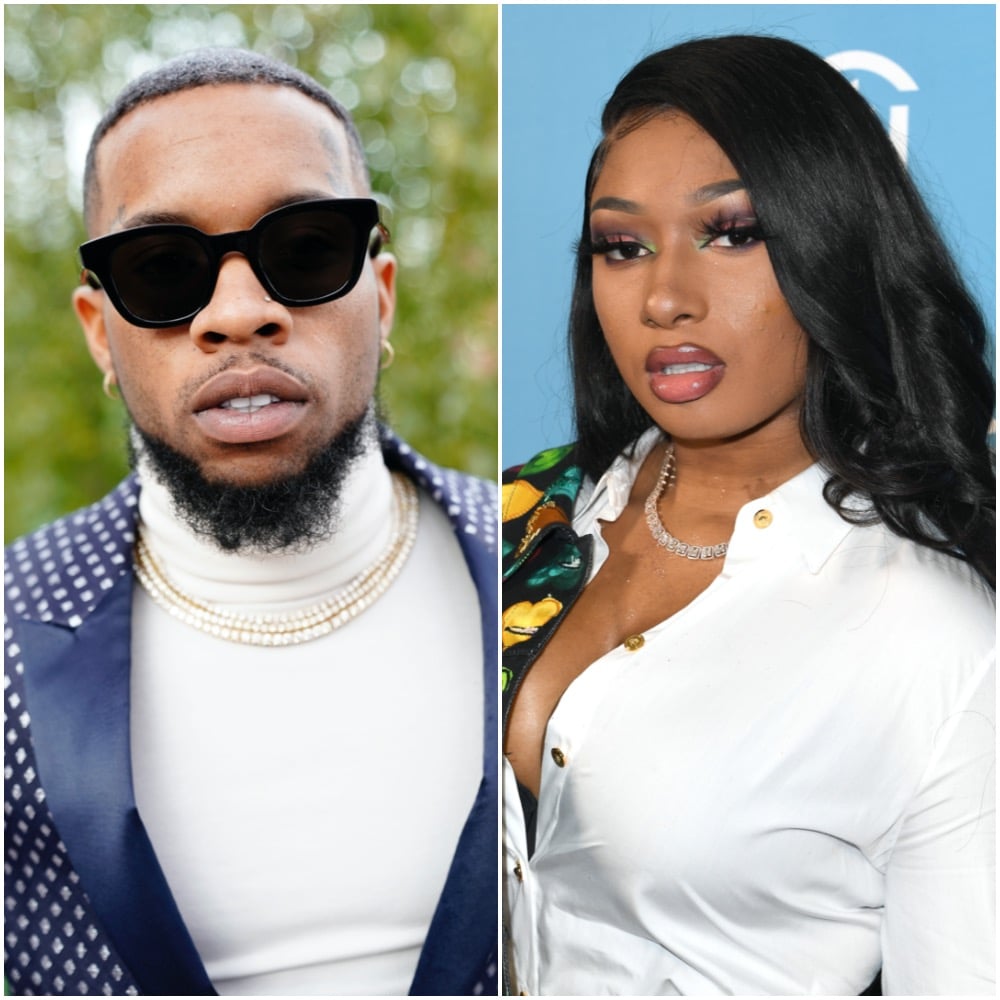 The Tory Lanez deportation rumors
The entertainment website The Jasmine Brand reported that Tory Lanez, whose real name is Daystar Peterson, was deported to his hometown of Brampton, Ontario following his arrest on July 12.
He and Megan Thee Stallion had been at a party in the Hollywood Hills when they left and allegedly got into an argument. When the police arrived at the scene, they found the rappers in an SUV and conducted a search that turned up a gun and revealed Megan Thee Stallion had injuries to her feet. TMZ reports that Tory Lanez was arrested for carrying a concealed weapon while Megan Thee Stallion received treatment for her wounds.
RELATED: Tory Lanez's Past Comments About His Use of Guns Resurface After Alleged Megan Thee Stallion Shooting
In a later Instagram post, Megan Thee Stallion revealed her injuries were actually gunshot wounds caused by someone "with the intention to physically harm me." Though she did not name the assailant, a Page Six source implicated Tory Lanez.
"Tory fired the shots from within the vehicle while Megan was outside trying to leave," the source said. "There is video and the police are investigating. This is a case of a man physically harming and abusing a woman."
Law enforcement is reportedly looking at him for assault charges but as of writing, Tory Lanez remains free.
The Tory Lanez deportation rumors are not true, according to other sources
As deportation speculation swirled, the radio station HOT 97 wrote on its website that Tory Lanez hadn't been deported from the United States, citing several sources "close to the matter."
"REPORTS OF TORY LANEZ BEING DEPORTED ARE FALSE," read the statement. "Tory Lanez is not getting deported, despite reports from other outlets that he may have."
"We spoke to some sources close to the matter to Lanez, who denied the allegations in the report, and said that Tory Lanez is doing well in the United States and has not been ordered to be deported," the statement continued.
RELATED: Megan Thee Stallion Appeared Irritated With Tory Lanez in Video Before Her Allegedly Shot Her
Tory Lanez himself has not commented on the deportation rumors. Ever since the incident occurred, he has gone totally silent, ditching his social media and seemingly ignoring requests for comment. But on Aug. 4, the entertainment website The Neighborhood Talk reported that Tory Lanez had been caught on video in Orlando, Florida.
Meanwhile, Megan Thee Stallion has been trying to heal and move forward. "A b*tch is alive and well and strong as fuck," she said in a recent Instagram Live, "and I'm ready to get back to regular programming with my own hot girl shit."
RELATED: Megan Thee Stallion Says She Has a New Boyfriend After Being Courted by a String of Celebrities