Tory Lanez's Past Comments About His Use of Guns Resurface After Alleged Megan Thee Stallion Shooting
Even days later, there are still more questions than answers about the July 12 incident involving Tory Lanez and Megan Thee Stallion.
The rappers had been leaving a party when police allegedly found Tory Lanez with a gun in his possession and Megan Thee Stallion with foot injuries. Early reports said she'd injured herself on broken glass, but the "Cash Sh*t" rapper later revealed she'd actually been shot.
Following reports pointing to "Say It" rapper as the alleged shooter, fans have started to dig into his history. What they found is pretty wild given current circumstances.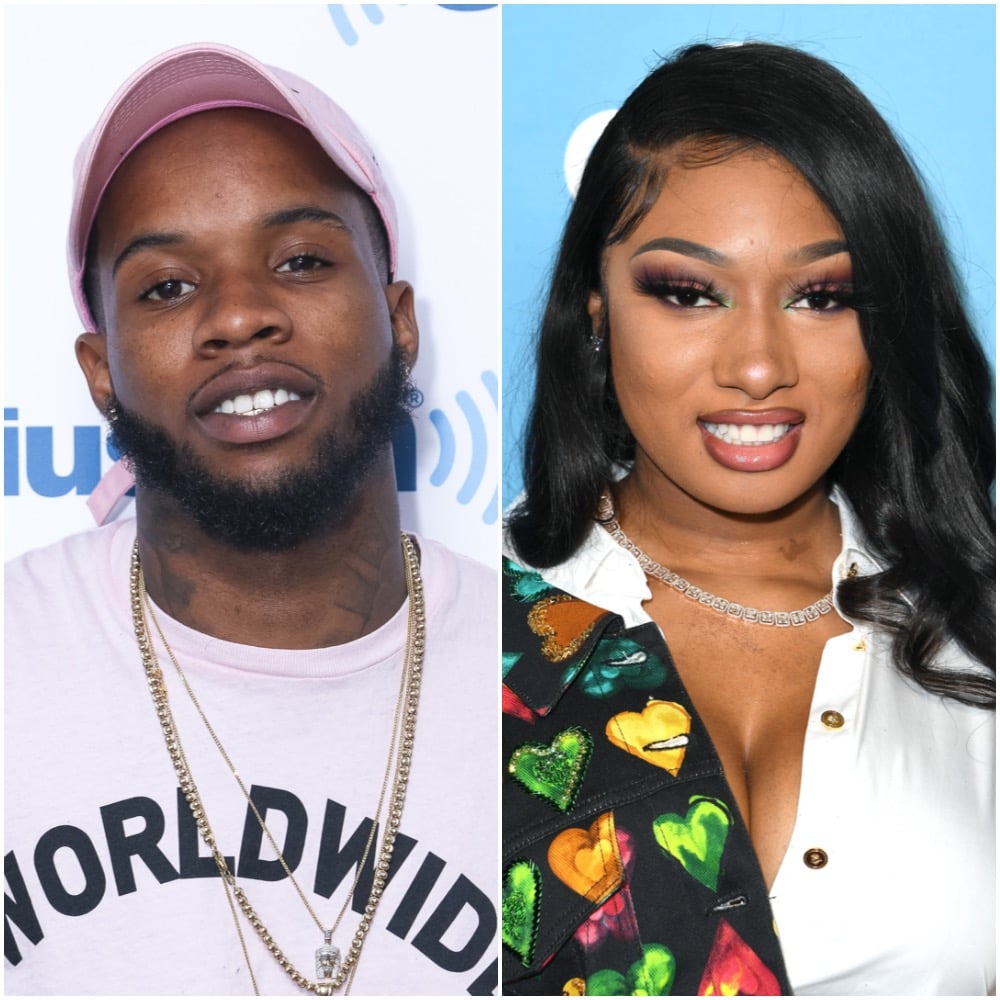 Explaining the alleged fight between Tory Lanez and Megan Thee Stallion
On the evening of July 11, Tory Lanez, Megan Thee Stallion, and her best friend Kelsey went to a party in the Hollywood Hills. Things seemed fine in a video Megan Thee Stallion posted to Instagram. But after they left, the rappers allegedly got into an argument in a chauffeur-driven SUV, per TMZ.
Police were called and found the rappers in the vehicle in the wee hours of July 12. After discovering the gun, they arrested Tory Lanez for carrying a concealed weapon while Megan Thee Stallion received treatment for her injuries.
More details have started to come out
As reports about the ordeal swirled, Megan Thee Stallion took to Instagram to clarify that she had not been cut by glass but had actually been shot by someone. She did not say names but noted they'd shot her "with the intention to physically harm me."
The next day, a source told Page Six, "Tory fired the shots from within the vehicle while Megan was outside trying to leave. There is video and the police are investigating. This is a case of a man physically harming and abusing a woman."
However, sources told TMZ that a lack of witnesses had made it difficult to bring assault charges against Tory Lanez.
Weeks before the alleged shooting, Tory Lanez suggested he was anti-guns
Less than a month before the incident, on June 16, Tory Lanez posted a note on Instagram where he talked about his anti-gun stance after reaching a certain "place in life."
According to The Daily Mail, the note read, "I've reached a place in life .. where it's like … if I have to bring my gun to the function … I don't need to be at that type of function anymore."
The note resurfaced online in mid-July and perplexed plenty of social media users, with one saying, "And you brought your gun to the function. What now?" Another added, "The results came back and that was determined to be a lie…" while someone else stated, "He should have really listened and trusted that thought."
Others, however, suggested that fans were misinterpreting his message. "It wasn't an anti-gun statement but a 'Im not going to hood parties where violence may break out anymore'," one fan said, adding, "I'm still sooo confused on everything though."
So far, Tory Lanez has not at all commented on the alleged shooting.
Read more: Fans Think Megan Thee Stallion Should Give This Rapper a Chance After He Hit on Her