'Tosh.0' Has Been Cancelled After 12 Seasons, and These are Some Highlights We'll Never Forget
Comedy Central's massacre of popular shows continues. After pulling the plug on Drunk History and reversing their order for new seasons, the network announced that they were canceling Tosh.0 after twelve seasons. The Tosh.0 announcement might come as a shock to viewers, as the ViacomCBS-owned network pledged to renew the show for four more seasons, but the COVID-19 pandemic has presented countless tough decisions.
Daniel Tosh has flexed his comedy chops on his show for nearly a decade, so it's heartbreaking for many fans to even think about Comedy Central without his presence. In honor of Tosh.0, we're taking a look back on some of the show's funniest segments and the side-splitting moments they often delivered.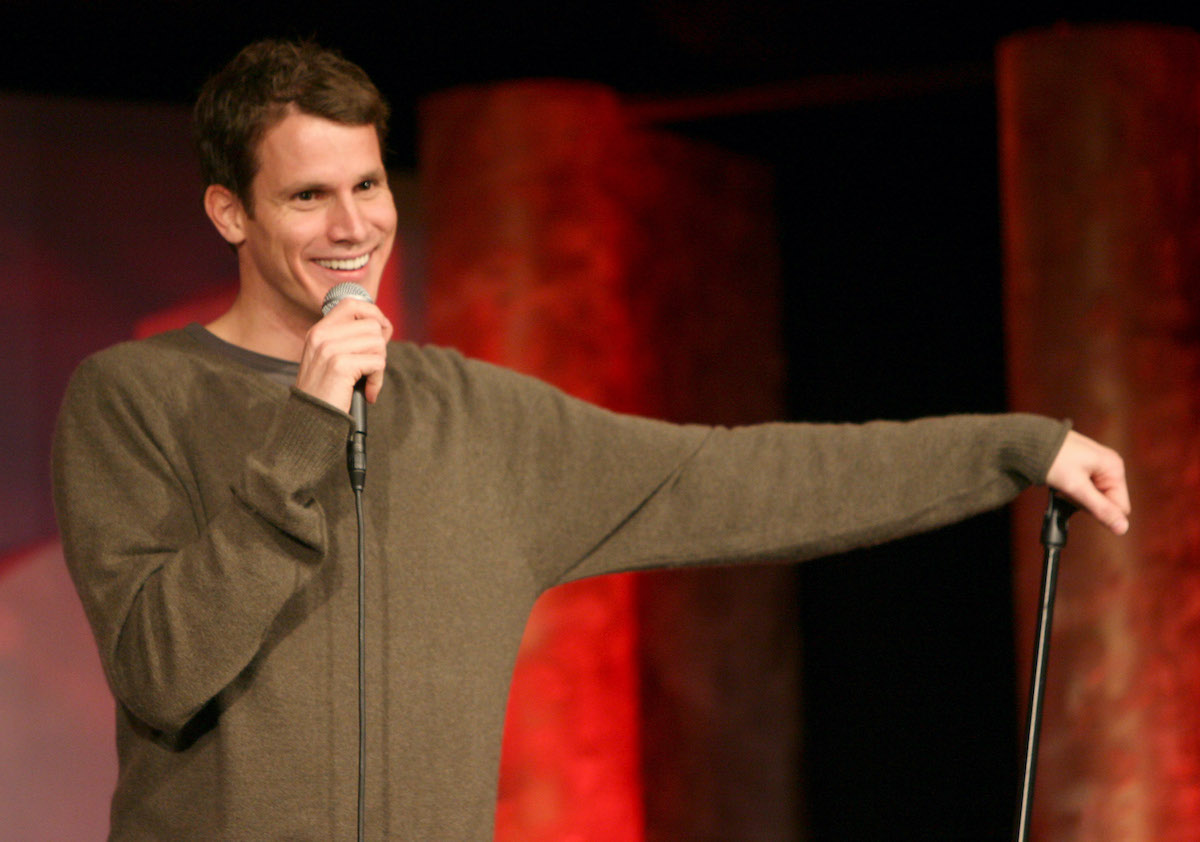 Web Redemption: David After Dentist
Tosh.0's "Web Redemption" segments first came at a time when memes and viral videos coincided with the explosion of social media, and has been unique by inviting the stars of many viral videos to appear on the show, talk about the behind-the-scenes context, and in many cases, "redeem" themselves in some way.
One of the Internet's earliest viral videos, "David After Dentist" starred a little boy who was high off laughing gas from visiting the dentist and started hallucinating. For his Web Redemption on Tosh.0, Daniel Tosh invited David (and his dad who filmed him) to a dentist's office to talk about what life has been like after the video went viral. Then, David got to have his revenge: Tosh put his dad under anesthesia and they scribbled all over his face with markers, reenacting the original video in their car.
Web Redemption: Wheel of Fortune
Wheel of Fortune is, according to Daniel Tosh, where you go to compete "if you're not smart enough for Jeopardy! or poor enough for The Price is Right." For this Web Redemption, Tosh caught up with Julian Batt, an Indiana University student who went viral after competing on Wheel of Fortune and fumbling every puzzle, including blowing a $1 million opportunity by mispronouncing "Achilles." It didn't matter, though: Batt still won the game.
Is It Racist?: The Focus Group
In his "Is it Racist?" segments, Tosh — often with the help of his audience — dives deep into a different video with racial connotations every week. In a recurring "Is it Racist?" segment, Tosh sits down with a "focus group" of diverse people each representing a different identity, and Tosh asks the group if they find certain words offensive. Using nonsense terms like "clink clunk," Tosh is able to get a reaction out of different group members based on how they interpreted them.
Web Redemption: Stuck in an Elevator
In 2010, Tosh met up with Nick White, a man who was famously stuck in an elevator for 41 hours, for a Web Redemption unlike any other. On top of getting the inside scoop on what it was like to be trapped in there that long, Tosh set out to break White's record with him — as a joke, of course.
Web Retreat: Double Rainbow Guy
The "Double Rainbow" video was one of the most popular memes at the time, and went viral because of its star, Paul "Yosemite Bear" Velasquez. In this special "Web Retreat," Tosh goes hiking with Velasquez and takes hallucinogenic mushrooms, causing them to see a quadruple rainbow. Velasquez unfortunately passed earlier this year, but he remains immortalized with his video and with his special Tosh.0 redemption.
RELATED: Who Is Carly Hallam, Daniel Tosh's Wife?
Video Breakdown: Worst Rescue Team
In the weekly "Video Breakdown" series, Tosh would do just that: break down a viral video frame by frame, and make fun of the people in the video along the way. This Video Breakdown is as funny as the original video as Tosh makes fun of the slow-rowing rescuers who paddle their way to saving everyone in a capsized canoe.