Why 'Total Bellas' May Not Return For Another Season
Total Bellas is one of the E! Network's top shows. The spinoff series from Total Divas follows the lives of twin sisters Brie and Nikki Bella as they navigate life in and out of the squared circle. The wrestlers turned entrepreneurs allowed cameras to follow their every move.
Throughout the years, Brie and Nikki have allowed every moment, whether good or bad to be filmed. Although they aren't shy about sharing their lives, recently the sisters implied they're ready for their show to end.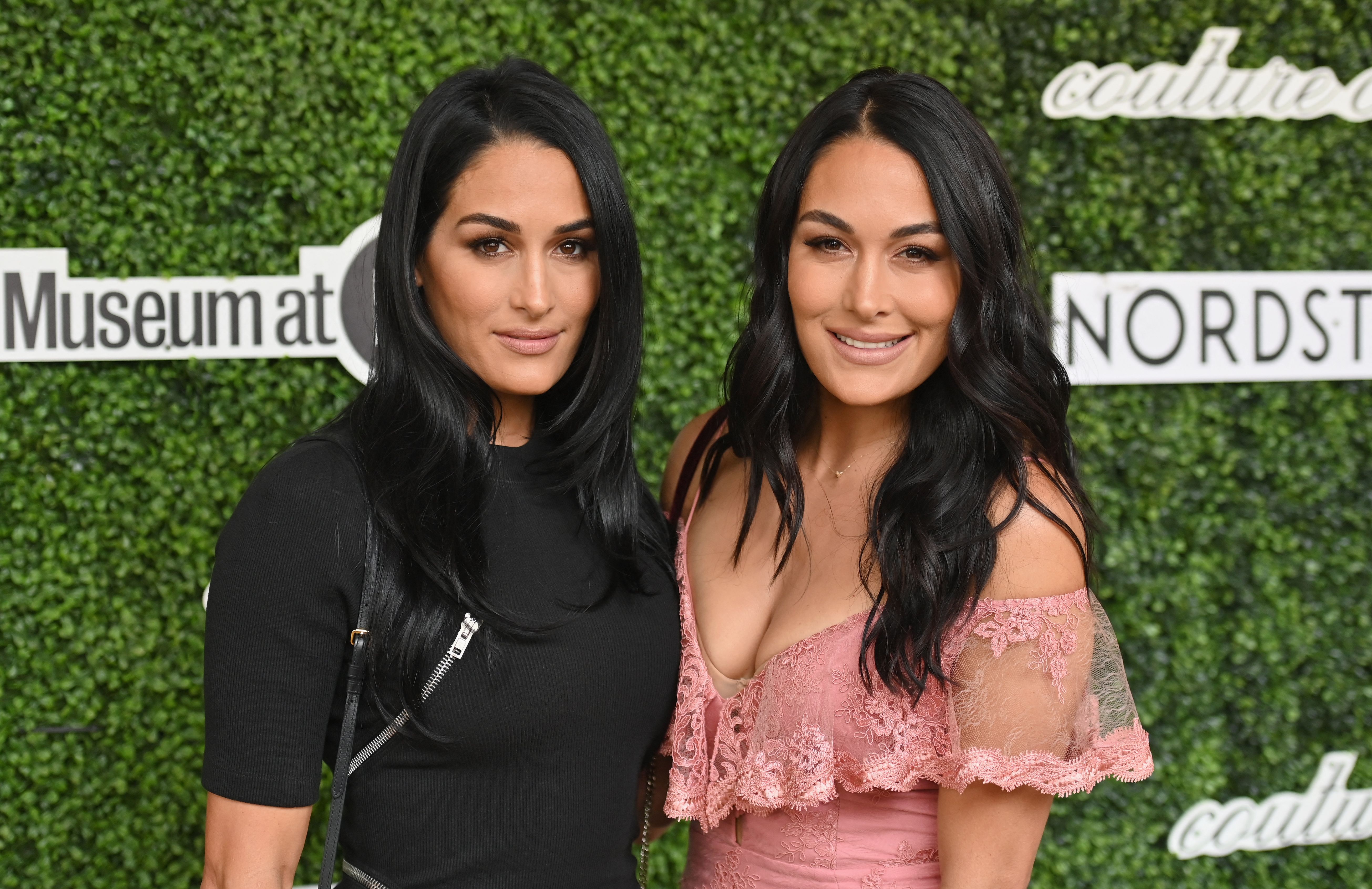 'Total Bellas' highlights
For the past six seasons, Total Bellas provided viewers with plenty of memorable moments. From the sisters retiring from wrestling to their new careers in fashion to the birth of Brie's daughter Birdie, fans watched these joyous moments play out.
One major focal point featured in the series was Nikki's relationship with her ex-fiance John Cena. As Total Divas viewers remember, Cena and Nikki disagreed over the topic of marriage and children, which he didn't want. However, as time went on, Cena changed his mind and proposed to Nikki. Yet, Nikki's fairy-tale wedding would never take place because she ended her engagement to Cena in April 2018. A heartbroken Nikki wouldn't stay single long, because she found love with her Dancing With the Stars partner Artem Chigvintsev.
Season 6 of Total Bellas featured Nikki and Brie's pregnancies along with the birth of their sons Matteo and Buddy. The show also chronicled Nikki's struggle with motherhood and the health issues of the Bellas' mother Kathy Laurinaitis. The season finale ended on a happy note as the Bellas moved to their new homes in Napa Valley. Nikki and Chigvintsev also announced they had set a wedding date.
Why 'Total Bellas' may not return
Although the Bellas have allowed their children to be featured on Total Bellas, the moms are realizing it may have a negative effect on them. In an interview with Entertainment Tonight, Brie revealed that her daughter Birdie doesn't like having the cameras around. "We love filming reality. We don't mind it, but you start seeing your kids and that's what you have to start thinking about," Brie explained.
Nikki, who has a tendency to disagree with Brie, actually agreed with her younger sister on the topic. The new mom admitted she has misgivings about displaying Matteo's life in front of the camera. "I just don't want him one day to look at me and be like, 'You never gave me that choice. You put my life out there and you didn't let me have the say,'" Nikki confessed.
Is 'Total Bellas' coming to an end?
So far there's been no official confirmation about the cancellation of Total Bellas. But given Brie and Nikki's stance on giving their kids privacy, odds are the Bellas are ready to end their show. Although it's going to be sad to say goodbye to the series, Nikki and Brie are doing what they feel is best for their family.