The 'Totally Traumatic' Event That Miley Cyrus Drew From for Her 'Black Mirror' Performance
For Miley Cyrus, sometimes her on-screen roles can hit a little too close to home. Here's how her 'Black Mirror' performance was influenced by a real event.
When Miley Cyrus appeared in an episode of Black Mirror, many were quick to compare that role to her most popular one. But there are also similarities between that character and Cyrus herself. Here's how one significant event in her life allowed her to tap into that role.
Miley Cyrus got her start as an actor on 'Hannah Montana'
Cyrus has been acting for a long time. Her first big role was in the Disney Channel series Hannah Montana. She portrayed the main character, Miley Stewart, a teenage girl who is also a musician. To maintain a sense of normalcy in her life, Miley puts on a blond wig and goes by the stage name Hannah Montana, keeping her real identity a secret.
The sitcom ran from 2006-2011 on the network, with a feature film released in 2009. It launched Cyrus — who starred alongside her actual father, Billy Ray Cyrus — into superstardom. Cyrus put out music in conjunction with the show before eventually branching off as an artist in her own right.
She played a pop star again in 'Black Mirror'
In the years since Hannah Montana went off the air, she has continued to act here and there. However, most of her roles have been on the big screen. One of her few ventures back in the world of TV came with a role in a 2019 episode of the hit anthology series Black Mirror on Netflix.
In the season 5 episode, "Rachel, Jack, and Ashley Too," Cyrus portrays Ashley O. Like Miley Stewart/Hannah Montana before her, Ashley is a pop star who wears a wig and sings cheery tunes. But underneath it all, she's someone entirely different. Cyrus also voices Ashley Too, the robot toy like Ashley O in more ways than one.
Cyrus says filming it was 'really cool' 
In a June 2020 Variety interview, Cyrus spoke more about filming the episode. "We shot in South Africa. I really enjoyed my time. I've made records and traveled all around the world, but I got to spend about a month there and record in the studios and I got to work with some choreographers I maybe wouldn't have worked with before."
She continued, saying, "It was just a really cool experience, being so isolated from my family and friends. I was able to really disconnect from myself, and I was really able to get into Ashley."
She pulled from this real-life experience 
Cyrus shot the episode in late 2018. While she was there, the Malibu home she shared with then-fiance Liam Hemsworth burned down in the Woolsey Fire. Not long after Cyrus came back from South Africa, the couple got married. But during filming, she says she "was able to pull from that trauma and use that" in her performance.
"When Ashley wakes up from the coma and it's totally traumatic, that was the day that I had lost my house in Malibu," she said. "There were times that I had to stop and just go outside and totally melt down. It was just a really interesting time for me because so much was falling apart in my personal life, and it was the same thing that was happening in Ashley's life."
How Cyrus is like Ashley O (and how she's not)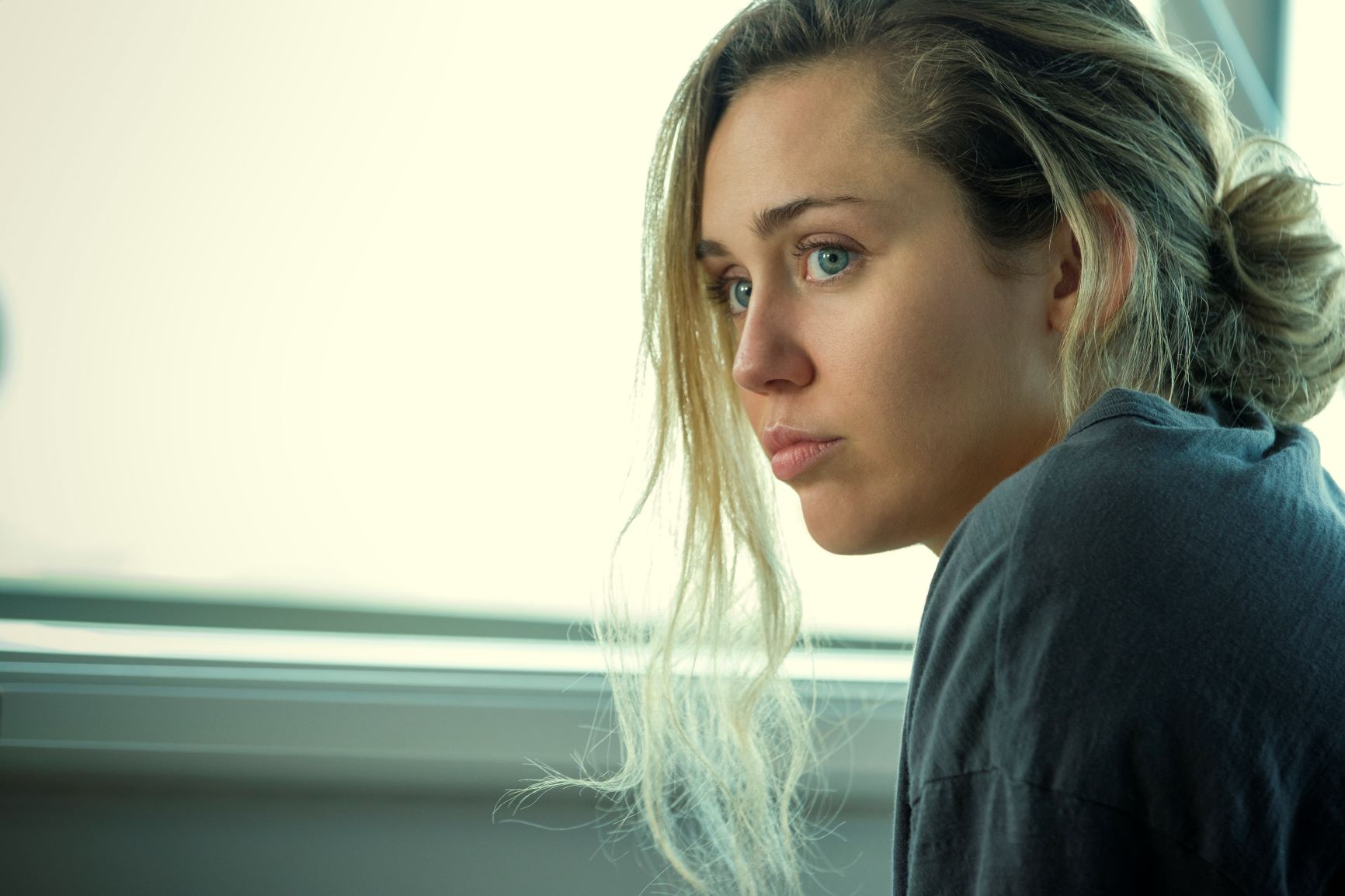 Cyrus doesn't hesitate to acknowledge how she's like Ashley O. "There were some obvious similarities through the character that I've played before that actually really became my life, like her wanting to explore rock' n' roll and change genres. That's something that, right after Hannah Montana, was really important to me," she said.
However, unlike Ashley O, she isn't being controlled by a devious manager. She loves having her mom as her manager, saying, "Without my parents, I bet my life would've been more similar to the Ashley O story. The thing that really makes me different than Ashley are my parents and the team that my parents put around me."