'The Voice': The Toughest Battle Rounds Ever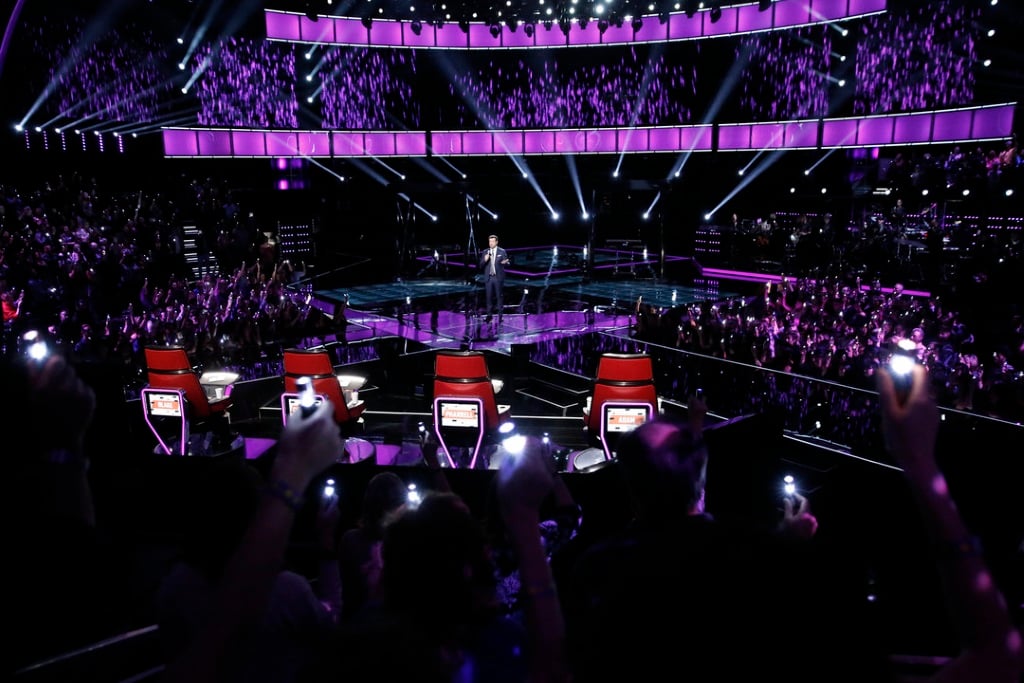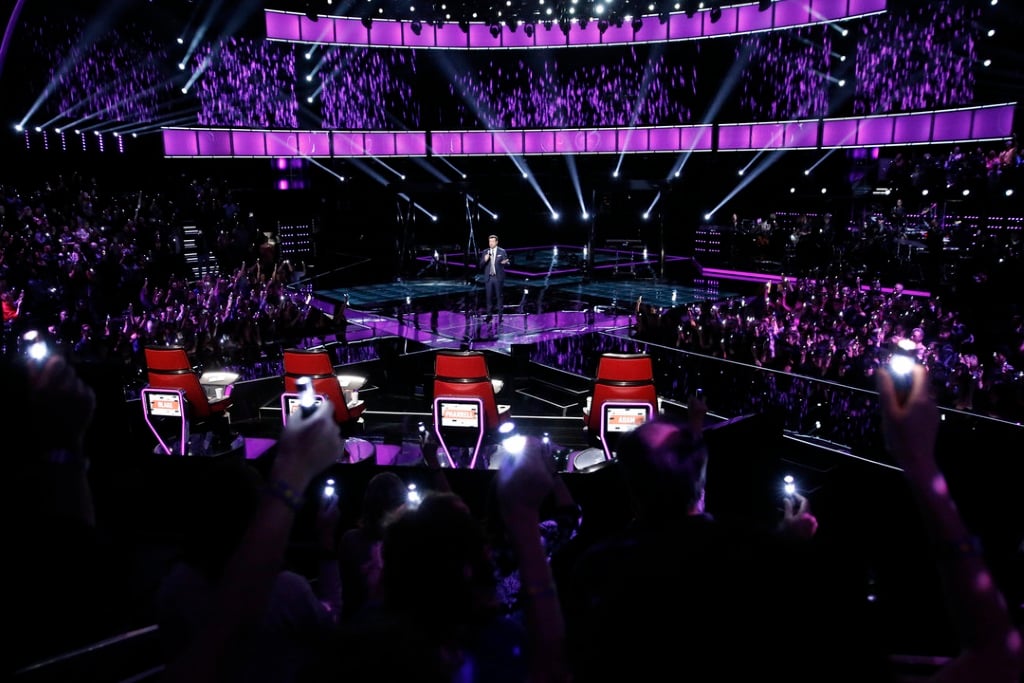 The Voice is all about searching for people with amazing talent. So it makes sense that once you put two of these singers against each other, in the battle rounds, there will be a fierce competition.
There have been some battle rounds that had a clear winner, but then there were those that left coaches unsure of what to do. Of course, many of these situations involved the contestant who ended up winning the entire show. So which battle rounds stand the test of time? Here are the 10 toughest battle rounds ever on the show from the least to the most impressive.
10. Natasha Bure vs. Riley Elmore: 'Cry Me a River'
Season 11 showed that the quality of the contestants has certainly not gone decreased over time. Natasha Bure and Riley Elmore squared off in a stunning breakup song. It definitely seemed like this would be a tough feat for Bure, considering Elmore is a dead ringer for Frank Sinatra. However, she showed that she can match him in vocal skill along with some sass.
Most of the coaches agreed that Elmore killed it vocally, however, Bure was perfect at being in character. In the end, it was Adam Levine's decision to make and he picked Elmore, although he said Bure was the most improved. It was definitely the right pick since Elmore had a voice unlike anyone else in the competition. But it does say something about Bure's skill since she had us questioning his fate for a bit.
9. Ashley Levin vs. Casi Joy: 'How Blue'
The two country singers had the tough task of starting off their battle without any music. However, they both sound amazing and kept everyone's attention to the very end. Blake Shelton went with Casi Joy, but Ashley Levin was quickly stolen by Alicia Keys.

8. JChosen vs. Kenny P: 'I Was Made to Love Her'
The two Team Gwen members are very different when it comes to style and voice, but their differences only shined in this battle round. Levine actually ranked them as even, meaning it had to be a hard choice. Gwen Stefani ended up picking JChosen.

7. Anthony Evans vs. Jesse Campbell: 'If I Ain't Got You'
At first, this battle seemed like it would be pretty tame, but it builds into beautiful riffs and improvising. Both contestants are obviously talented and are able to captivate an audience. Christina Aguilera still had to make a tough decision between the two heavyweights and Jesse Campbell was the one who won.

6. Amanda Brown vs. Trevin Hunte: 'Vision of Love'
The two contestants were on Team CeeLo Green when they were put against each other. The duet slowly builds to explosive heights by the end. The audience didn't hold back when it came to reacting and got on their feet for the contestants along with the coaches.
At the end, both of the singers knew they were safe because Levine said he was going to try and pick up whoever loses. No one was able to really give either of them criticism. Green admitted they were evenly matched, but picked Trevin Hunte. All three coaches hit their button to steal Amanda Brown.

5. Craig Wayne Boyd vs. James David Carter: 'Wave on Wave'
The two singers have similar voices that are good for rock and country music, but they have very different vibes. When the judges had to give feedback, Pharrell actually said it was a draw for him, which is very rare. Stefani and Levine praised both singers without really picking a winner.
Shelton ended up picking James David Carter, but Stefani stole Craig Wayne Boyd. In the end, Boyd won the season for Shelton.

4. Celeste Betton vs. Mark Hood: 'Ain't No Mountain High Enough'
https://www.youtube.com/watch?v=2p4HBxd1OyM
This battle really felt like a jam session between a very professional duo. Mark Hood and Celeste Betton brought some impressive dance moves to the stage along with their amazing vocals. They were so good that Pharrell looked like he had no clue which one he wanted to watch more and eventually was brought to his feet.
"That was my favorite battle that I've ever seen," Stefani said afterward. Pharrell actually admitted that he thought it was a mistake putting them against each other, but he picked Hood in the end.

3. Donna Allen vs. Tessanne Chin: 'Next To Me'
These two were able to pull off a vocally tough love song. Throughout their performance their voices actually sounded very similar, until Donna Allen got her solo and showed off her raspier voice. It definitely became a tough call for their coach, Levine. Allen was compared to Tina Turner and was praised for the raspy range of her voice. However, the battle was won by Tessanne Chin who eventually won the entire season.

2. Bryan Bautista vs. Malik Heard: 'It's a Man's Man's Man's World'
In Season 10, we got this hell of a battle round. The song has been done multiple times before, but Bryan Bautista and Malik Heard did it well together, without one significantly outshining the other. All of the judges were on their feet clapping for them once they were done. The judges also ended up saying up front that they were going to steal whoever their coach, Aguilera, didn't choose.
Bautista ended up winning the battle and became a finalist, and all three of the other judges ended up hitting their button to steal Heard.

1. Jordan Smith vs. Regina Love: 'Like I Can'
These two powerhouses definitely gave it their all in their battle performance. Without looking at them, you might have thought they would be a lot more similar physically than they are, which makes the performance even more mind-blowing. If only we could have gotten them to pair up more often. The duo got a well-deserved standing ovation after their performance.
"I feel like we're at the Grammys," said Blake afterward, which basically says it all. In the end, Jordan Smith won the battle along with the entire season.
Follow Nicole Weaver on Twitter @nikkibernice.
Check out The Cheat Sheet on Facebook!