Towanda Braxton Shares Whether 'Braxton Family Values' Will Return Without Tamar
The future of Braxton Family Values is unknown. Now that Tamar has cut ties with We TV, Towanda recently revealed that the show is not a priority for her family. She says her family is using this time to reconnect and heal their estranged relationships.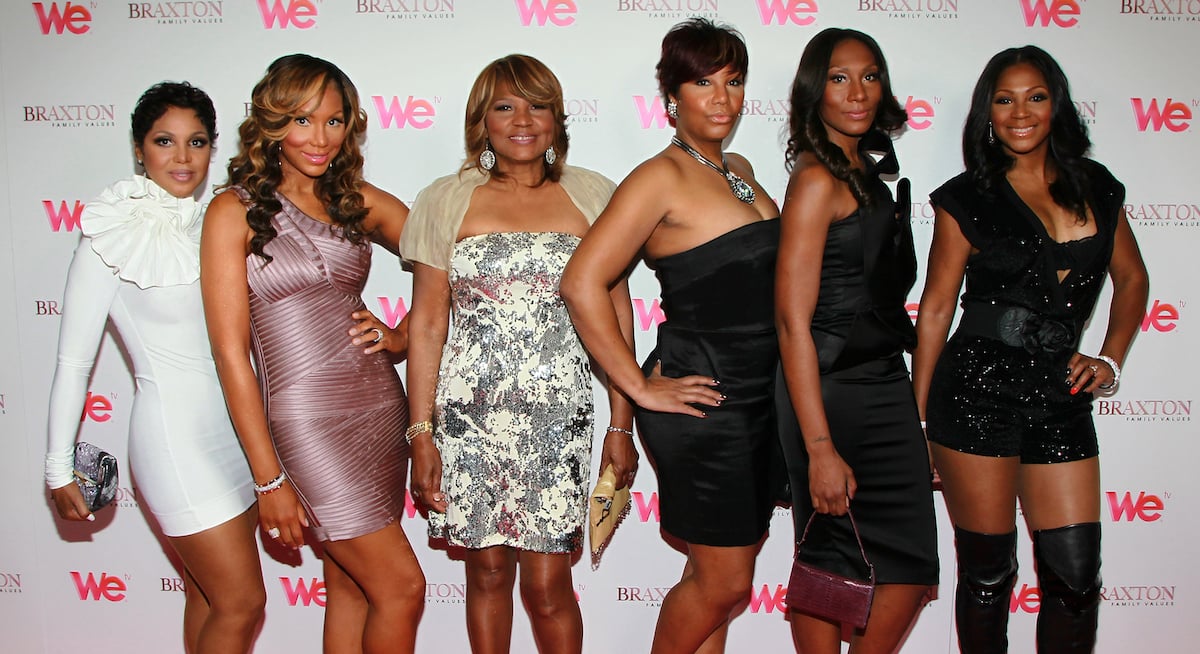 Tamar Braxton complains of We TV exploiting her family
Tamar has been vocal about her issues with the show and We TV for several years. The sisters, sans Traci, refused to film during season 6 amid complaints of being underpaid and not agreeing with the direction of the show. Per Tamar, the show began negatively impacting their family due to drama orchestrated by production.
She told Nick Cannon in a June 2020 interview:
I don't feel like you get anything positive from it – a lot of arguing and fighting and shenanigans and it's not what my parents raised and designed for our family. And I think what it's turned into, what you see on television is definitely not something I want to stand by…if you're not gonna tell the real story…the ups and downs but also the resolve…if you can show the chaos, the resolve, and the success then you have a true American Black family story.

Tamar Braxton on Mornings with Nick Cannon
Related: Tamar Braxton Says She Felt 'Stifled' by 'Braxton Family Values'
As a result, she asked to be released from her contract, refusing to appear in much of seasons 6 and 7. She alleges We TV refused to let her go and made threats to jeopardize future work outside of the show.
Following her July 2020 attempted suicide, the network released Tamar from her contract and any future projects with We TV.
Towanda Braxton says the family is unsure if they'll continue the show
Tamar's mother and sisters continued filming in her absence for season 7, despite backlash from fans and Tamar. Tamar says the show is responsible for much of the family's estrangement. She also says she became disappointed when her family continued on with the show without her.
Both Trina and Traci previously said they'd be open to continuing the show without Tamar because they feel viewers are still learning from their lives. But in a recent interview with Hot 103.9, Towanda says the future of the show is unclear.
Related: 'Braxton Family Values': Trina Braxton Disagrees With Tamar Braxton's Stance on Bad Editing
"We're really uncertain at this time," Towanda admits. "I think our family just needs some healing. It's been a lot that's transpired with Braxton Family Values with Tamar attempting suicide, the things that Traci was going through, and then us losing our niece. I think this is the time our family just needs to heal. If it happens, if we move on then we move on. If we don't we're fine and we thank everyone for supporting us…"
Though Towanda says the family is in a better place, she makes it clear that all have been affected by the show in their own way.
"Even though those specific individuals in my family were underneath a magnifying glass, doesn't mean everyone else wasn't going through their own trials and tribulations and their own pain," Towanda insists.
Towanda says the family is focused on maintaining healthy relationships, as well as their own individual businesses.