Tracee Ellis Ross Opens Up About Her Love Life and Being Childless in Her 40s
Tracee Ellis Ross just gave a refreshing take when discussing her love life.
Tracee Ellis Ross has always done her own thing. A true non-conformist, she is known for bucking tradition and pushing back on societal expectations for women regarding marriage, childbirth, and gender roles. She shared more on her stance in a new interview and got really candid about being unmarried and childless in her 40s.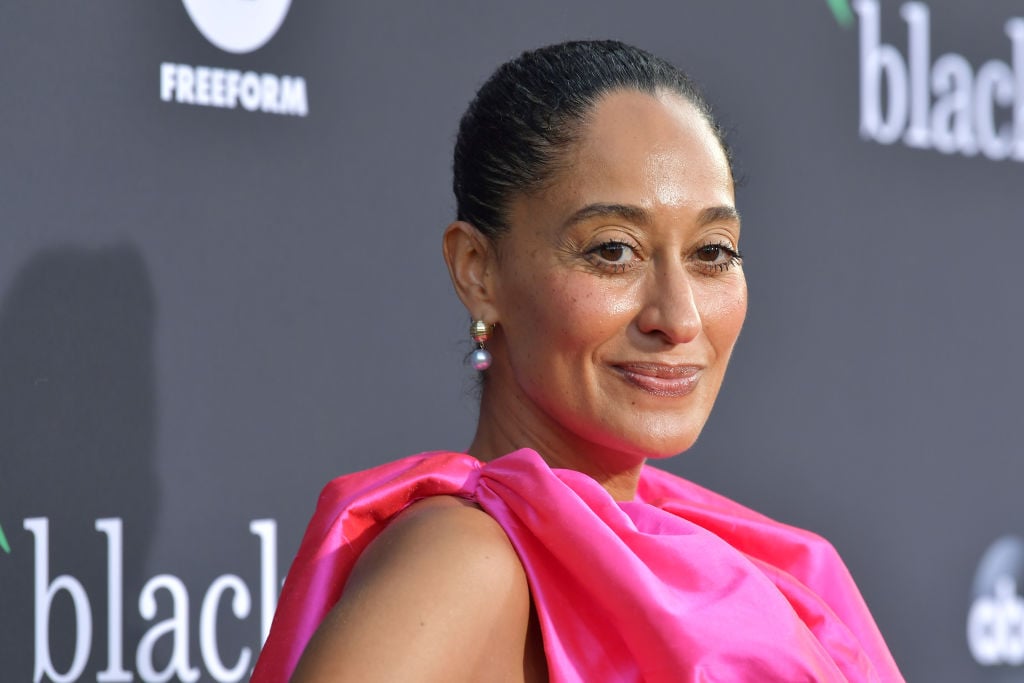 Tracee Ellis Ross' comments on love, life, and more
In a May cover story for Porter magazine, Ross noted that she is happily single.
"I was raised by society to dream of my wedding, but I wish I had been dreaming of my life," she continued. "There are so many ways to curate happiness, find love, and create a family, and we don't talk about them. It creates so much shame and judgment."
She also took a moment to address the misinterpretations she's faced as a happily single woman, saying, "People misinterpret being happily single as not wanting to be in a relationship. Of course I want to be in a relationship, but what am I going to do? Spend all the time that I'm not [in one] moping around? No. I'm going to live my life to the fullest and I'm going to be happy right here, where I am."
Ross pointed out all the other ways she's killing it in her life in a 2018 interview with Glamour.
"I'm a good friend, a solid daughter, a hard worker, my credit is good, I take out the garbage before it gets smelly, I recycle, and I won a Golden Globe!" she exclaimed.
Who has Tracee Ellis Ross dated?
Ross was most recently linked to Kenya Barris, the creator of her hit show Black-ish. Sources told Love B Scott in January that the two were allegedly dating. However, neither of them addressed the reports.
Before she and Barris were linked, Ross dated Abou 'Bu' Thiam, a music executive who also happens to be the brother of the famous singer Akon. According to reports, she and Thiam were together for about two years between 2011 and 2013.
Addressing their split, Thiam told The Breakfast Club in 2016 that their conflicting lifestyles played a big part in their breakup.
"I believe that being with somebody…it's like managing…it's a real job. It's a real responsibility. … And she's in a place in her career that if I can't give her all of me, I don't wanna waste- not…waste her time- but I don't wanna put her in that space. … So why not give her the opportunity to find somebody else that can," he said.
For her part, Ross has seemingly never publicly commented on their breakup.
The reason you don't hear about her romances more often
Frankly, Ross has no interest in discussing her relationships with the public.
"When you do that, you invite other people and their opinions and issues in. You can't discover the person on your own," she explained in a 2012 interview with Uptown Magazine (via The Jasmine Brand).
Although she doesn't mind talking about being single, she stressed to ABC News in 2017 that fans will probably never hear her talking about a love interest.
"I was born into a very public family and so I gained a relationship for myself to what is important … [and] what is sacred in my life," Ross told the outlet.
"I don't make a decision [that] 'I will never talk about my relationships' or anything like that," she continued. "That's certainly not a decision that I've made or anything like that, but there are certain things that are sacred to me that are not for public consumption. They are mine."
Fair enough, Trace. Fair enough.