Tracee Ellis Ross Reportedly Has a New Boyfriend and He's Someone from 'Black-ish'
Tracee Ellis Ross has lived in the spotlight for decades. She's the daughter of the Motown legend Diana Ross, but she's well-known in her own right, having appeared in hit television series such as Girlfriends and Black-ish.
Throughout her life and career, Ross has generally kept quiet about her personal life. She rarely goes public with anyone and keeps her comments on her relationships to a minimum. But that hasn't stopped the tabloids from sleuthing around. Recently, rumors emerged that Ross is in a relationship with Black-ish creator Kenya Barris.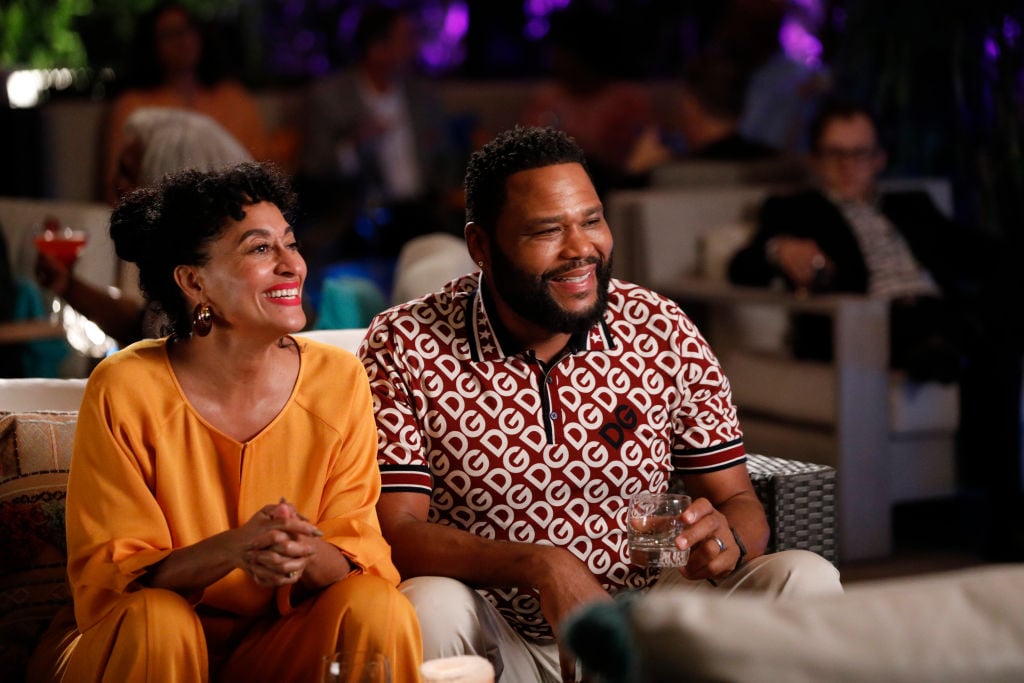 Who exactly is Kenya Barris?
Barris is a television writer and producer who is most known for creating the ABC comedy. He also worked as a producer on the spinoff series Grown-ish and was a writer on 2017's Girls Trip, which featured Regina Hall, Queen Latifah, Jada Pinkett Smith, and Tiffany Haddish.
In 2018, Barris left ABC after it reportedly shelved a politically-charged episode of Black-ish and moved on to Netflix. In May 2019, Netflix ordered Barris' first series, Black Excellence, which has drawn comparisons to the comedy Curb Your Enthusiasm — but it's unclear when the show will make its official debut.
Inside Tracee Ellis Ross and Kenya Barris' alleged relationship
Multiple sources told the entertainment website LoveBScott in late January that Ross and Barris are dating. The exact timeline of their rumored romance is unclear. But the outlet notes that Barris filed for divorce from his wife, Dr. Raina "Rainbow" Barris, back in August 2019. They were married for 20 years and share six children.
Barris and Raina's relationship inspired the hit ABC series, which debuted in 2014. Black-ish follows the Johnson family, comprised of Andre (Anthony Anderson), his wife, Rainbow (Ross), and their four children. Barris has said in interviews that many of the relationship issues that have played out on the show were based on their own.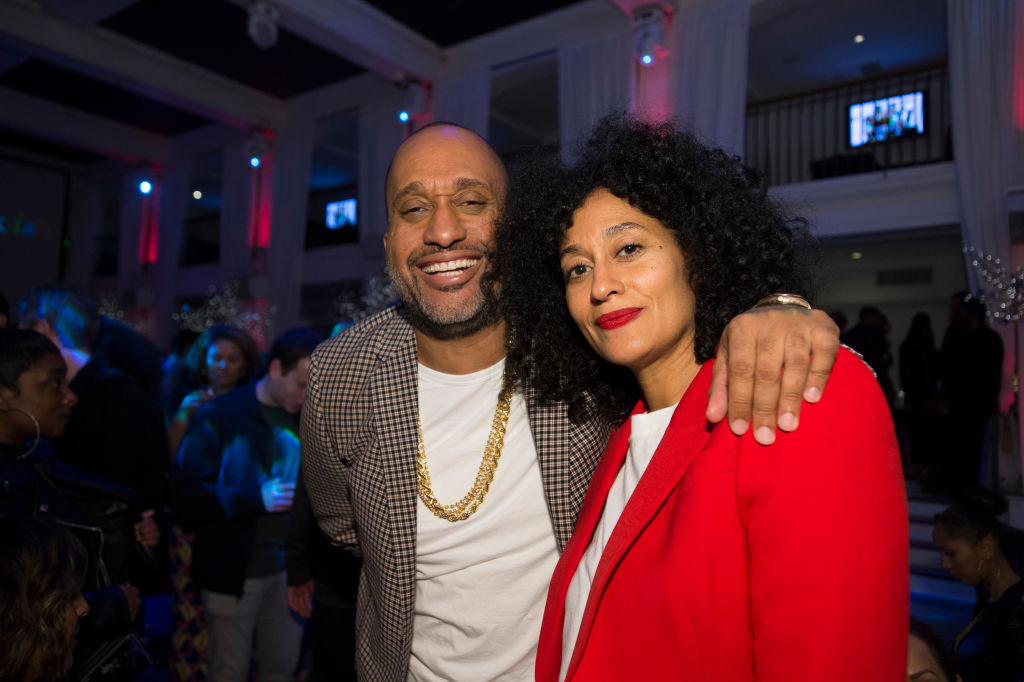 Who has Tracee Ellis Ross dated in the past?
Ross has not publicly dated many people. Her only known romance was with music executive Abou 'Bu' Thiam, who is also Akon's brother.
In 2012, Ross told Uptown Magazine that she had no interest in discussing their relationship, saying (via The Jasmine Brand): "When you do that, you invite other people and their opinions and issues in. You can't discover the person on your own."
But Thiam admitted to The Breakfast Club in 2016 that they had lots of love for each other, despite breaking up at some point earlier.
"Yeah, I was in love for sho.'… Me and Tracee gon' be lovers forever, man," he told the hosts. "You know what I'm saying? Like, I really do believe that. Me and her have this genuine, unconditional relationship. … And anybody that comes in my life, like, they have to know that and vice versa with her."
When asked why they called it quits, Thiam said, "I believe that being with somebody…it's like managing…it's a real job. It's a real responsibility. … And she's in a place in her career that if I can't give her all of me, I don't wanna waste- not…waste her time- but I don't wanna put her in that space. … So why not give her the opportunity to find somebody else that can."
If the latest rumors are true, it seems like she has. We wish this alleged couple the best.