Tracee Ellis Ross Reunites With 'Girlfriends' Cast
Fans of the TV show, Girlfriends may get the reunion they've been asking for soon. After more than a decade off the air, actress Tracee Ellis Ross reveals she's reunited with her on-screen best friends for a special episode of the hit TV show, black-ish.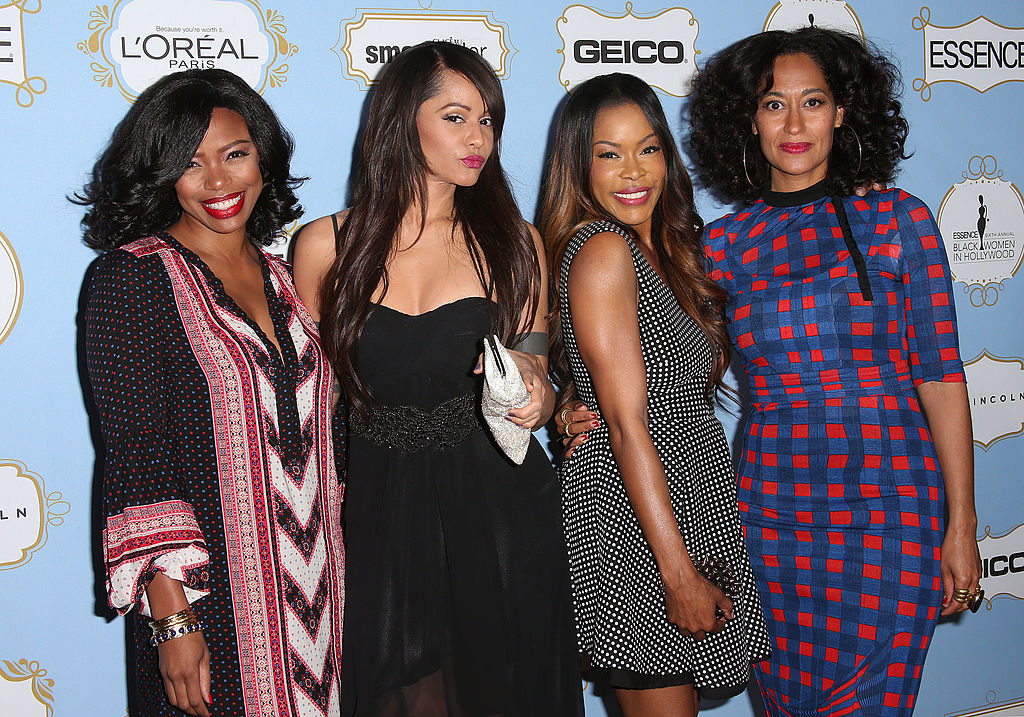 Ross, who stars on the show, took to her Instagram page to give her followers a sneak peek of their reunion. She hasn't worked with her co-stars Jill Marie Jones, Persia White, and Golden Brooks since Girlfriends was canceled in 2008.
Season 6 of black-ish premieres on Tuesday, September 24 at 9:30 p.m. ET on ABC. Ross promises the episode featuring her former castmates won't disappoint.
Girlfriends canceled after 8 seasons
Girlfriends debuted on UPN in September 2000. The show followed the lives of four friends as they navigate the ups and downs of life while supporting one another. Joan (Ross), Maya (Brooks), Toni (Jones), and Lynn (White) were popular amongst viewers who finally the experiences of strong black female characters to relate to.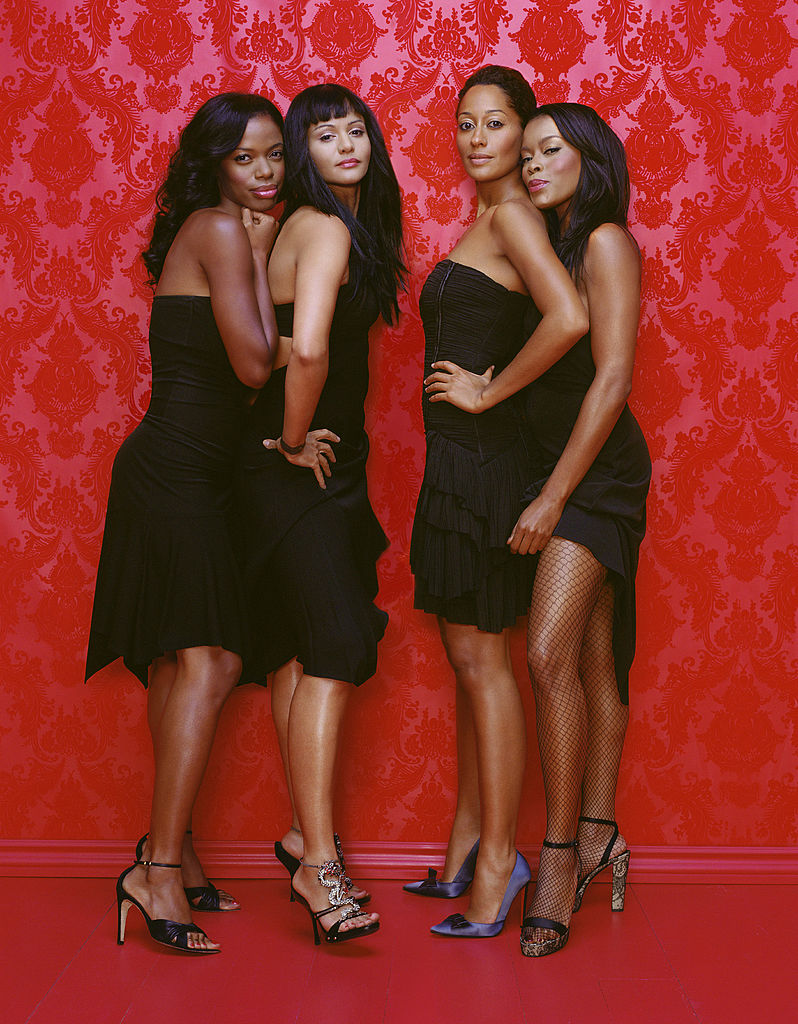 The show was successful and was one of the highest-rated scripted shows on television among African-American adults ages 18-34. Despite its strong ratings, when UPN merged with The WB and began airing on the new network, The CW, marketing for the show began to decline.
After eight years, The CW announced they were canceling the show. The show produced 172 episodes and left fans with unanswered questions after the show ended without a proper finale episode. According to YBF, the show had plans to end the series correctly but was not given the chance after the network pulled the plug.
Girlfriends fans beg for closure in the form of a movie
With so many cliffhangers in the unexpected final season, fans were left wondering if they'd ever receive closure. Like the Sex and the City movies released after the show's end, Girlfriends viewers yearned for the same.
Producer Mara Brock Akil spoke with Vulture about the possibility of bringing Girlfriends to the big screen. Akil explained that she has been an advocate for closing the series with a film but financing it was a challenge.
"I already have the script. We can make an epic story and we can make a lot of money, but me hustling and knocking on doors begging to do this story is not where it is anymore," she said. "It deserves somebody to see the value in it and write that check. That's what it's about. People often think I have the power. Well, I have a lot of creative input, I know the vision of it, but I need the money."

Vulture
Girlfriends cast to appear on ABC's 'black-ish'
Girlfriends continues to air in syndication and while fans wait to see if a movie will actually happen, they now have the chance to see their favorite friends reunited for a special moment.
Ross spoke with Entertainment Weekly about her excitement for their reunion and the timing of it all.
"The timing was perfect to be able to bring Girlfriends to a whole new audience. We haven't all been together on camera since 2006," Ross tells EW. "Girlfriends ran for eight years and was important to so many people. Being able to merge the worlds of black-ish and Girlfriends was surreal for me — and so much fun. These are women I grew up with and love deeply and it was easy to tap back into the magic of our chemistry and how much we love each other. It was giggles on top of giggles on top of giggles."

Entertainment Weekly
The episode, titled "Feminist," will air on Oct. 8. and will focus on Ross' character Bow introducing her daughter and mother-in-law to her feminist group when she learns they do not believe in the idea of feminism.