Tracee Ellis Ross Says She's 'Grateful' for Tears and Crying
Tracee Ellis Ross has a spiritual take on tears and crying.
Most of us know Tracee Ellis Ross as Rainbow Johnson on Blackish or Joan Carol Clayton on Girlfriends. But she is more than a comedic actor. Ross is a singer, producer, director, television host, and reporter. Wait. What? A reporter? In her second article for Interview magazine, Ross interviewed Reese Witherspoon. The two stars belong to the non-profit, nonpartisan group Time's Up, which focuses on combating gender-based workplace discrimination. Witherspoon is a founding member of the organization and an outspoken activist. Ross works as the group's CEO.
Differences and similarities of Ross and Witherspoon
You might not think that Ross and Witherspoon would have much in common. Born Laura Jean Reese Witherspoon, Witherspoon was born in New Orleans and raised in Nashville. Her father is a doctor. Her mother a registered nurse and professor of nursing. She has one older brother. Born Tracee Joy Silberstein, Ross is the daughter of Motown singer Diana Ross and music business manager Robert Ellis Silberstein. She was born in Los Angeles and has two sisters, two half-brothers, and three step siblings.
They are similar in age: Ross is 48, Witherspoon 45. Witherspoon has been married twice and is the mother of three. Ross has remained single and has no children. Yet the two have come together with other big-name female powerhouses in Time's Up.
'The Interview' and the tears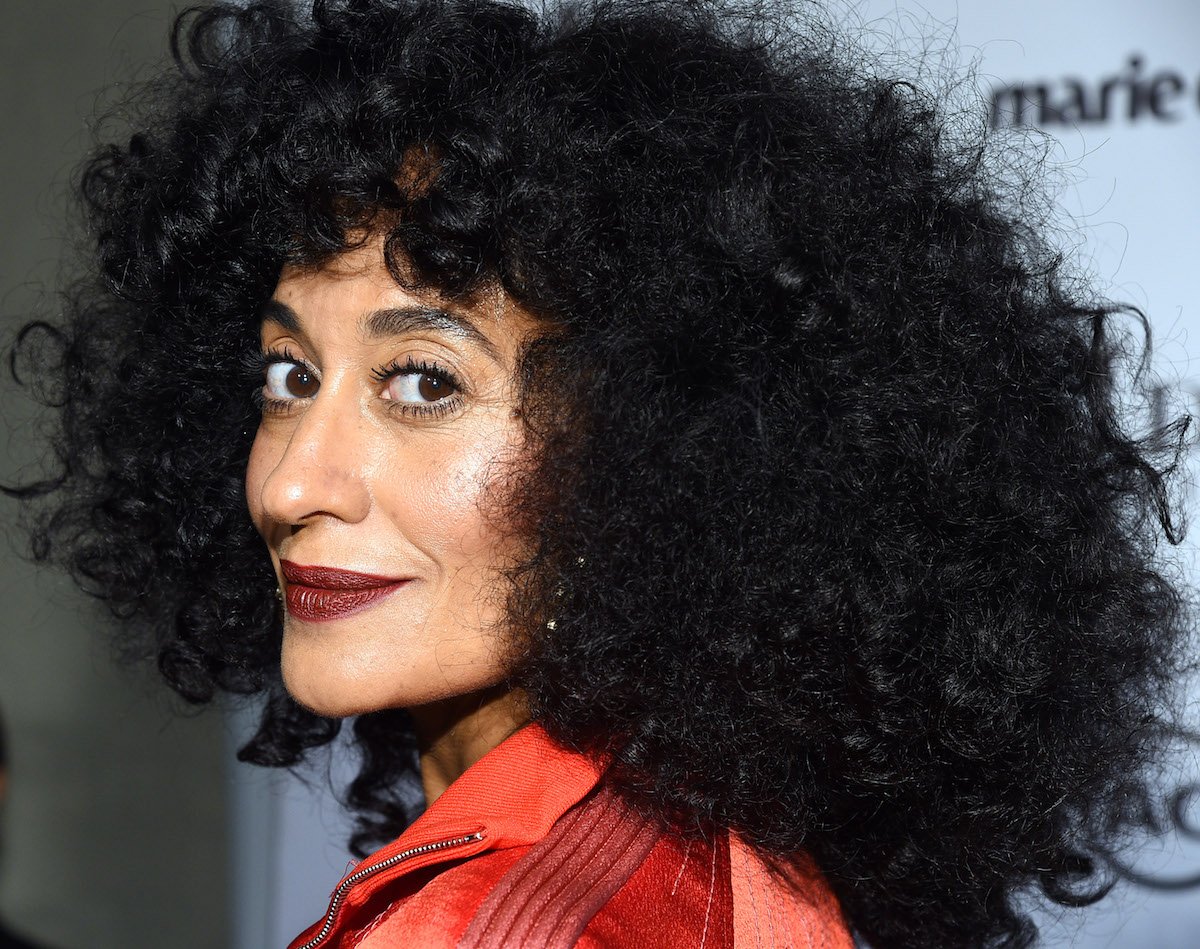 While Ross's interview with Witherspoon was based mostly on Witherspoon's career in Hollywood and her becoming an accomplished producer and entrepreneur as well as an A-list actress, the discussion did diverge to a few other topics including crying. Ross asked Witherspoon about her "thoughts on tears." Witherspoon apparently wasn't sure she heard the question correctly, "On what?" Ross responded, "Tears. Crying."
Witherspoon admitted she had been crying a lot that week while recalling memories of her children and her high school English teacher. "I'll just burst into tears. As we emerge from this time of hibernation, or whatever it was for people, it really was a time to take stock of who mattered, and I feel overwhelmed with gratitude for how many wonderful people I have in my life."
Ross said she asked because "there's so much medicine in our tears. Culturally, as women, we're not supposed to be angry and crying is considered weak, and I disagree," she said. "For people and women who have big lives, filled with responsibilities and dreams and all of it, it's important to allow those spaces and times when we've got to cry, whether its out of gratitude, out of discomfort, or out of grief."
Ross confessed she cries a lot, although it takes time for her to get to tears. "Once they start flowing, I think to myself, 'I really needed this.' I'm grateful for them when they come because I think there's a lot of wisdom in them. . . My body is often so much wiser than my mind."
Growing up the daughter of Diana Ross
Ross was the firstborn of the Motown legend and Silberstein. She attended school in New York before studying abroad at a boarding school in Switzerland. She took to modeling while in her teens and made her runway debut in Paris in the Spring 1991 Thierry Mugler Show along with her mother, according to Vogue. She later graduated from Brown University with a degree in theatre arts and worked as a contributing editor at Mirabella magazine. But she turned to her love for acting.
Her first big part was in Girlfriends from 2000-2008. That was followed by her role in Blackish starting in 2014, which is heading for its final season this fall. For her role as Rainbow Johnson, she won a Golden Globe in 2017.
Ross owns her own hair care line called Pattern Beauty. In 2020, she won a People's Choice Award for being a Fashion Icon. And she is happy just the way she is, which she attributes largely to her mother. "I was raised by a woman who lived out her dreams," Ross said in an interview with W magazine. "So she's not living them out through me, or her children. She really gave us space and the courage to live the lives that we want to be living, and to have time to dream and conjure up the life that I wanted to be living."
RELATED: Tracee Ellis Ross is 'Happily Single' in an 'Intensely Juicy' Relationship with Herself