Traci Braxton: Memorable Moments of the Singer and Reality Star Over the Years
Traci Braxton, singer and one of the stars of the We TV reality series, died after a private battle with cancer. Traci appeared on the show for seven seasons, released two albums, and embarked in other entertainment ventures.
Braxton Family Values fans were stunned to wake up to news that Traci Braxton died after a private year-long battle with esophageal cancer. She was 50-years-old. Traci was a fan favorite on the We TV hit series Braxton Family Values that aired for seven seasons. Kevin Surratt, Traci's husband of nearly 30 years, made the news public in a statement to TMZ. "We have come to a time where we must inform the public that after a year of privately undergoing a series of treatment for Esophageal cancer our beloved Traci Braxton has gone on to glory," he said.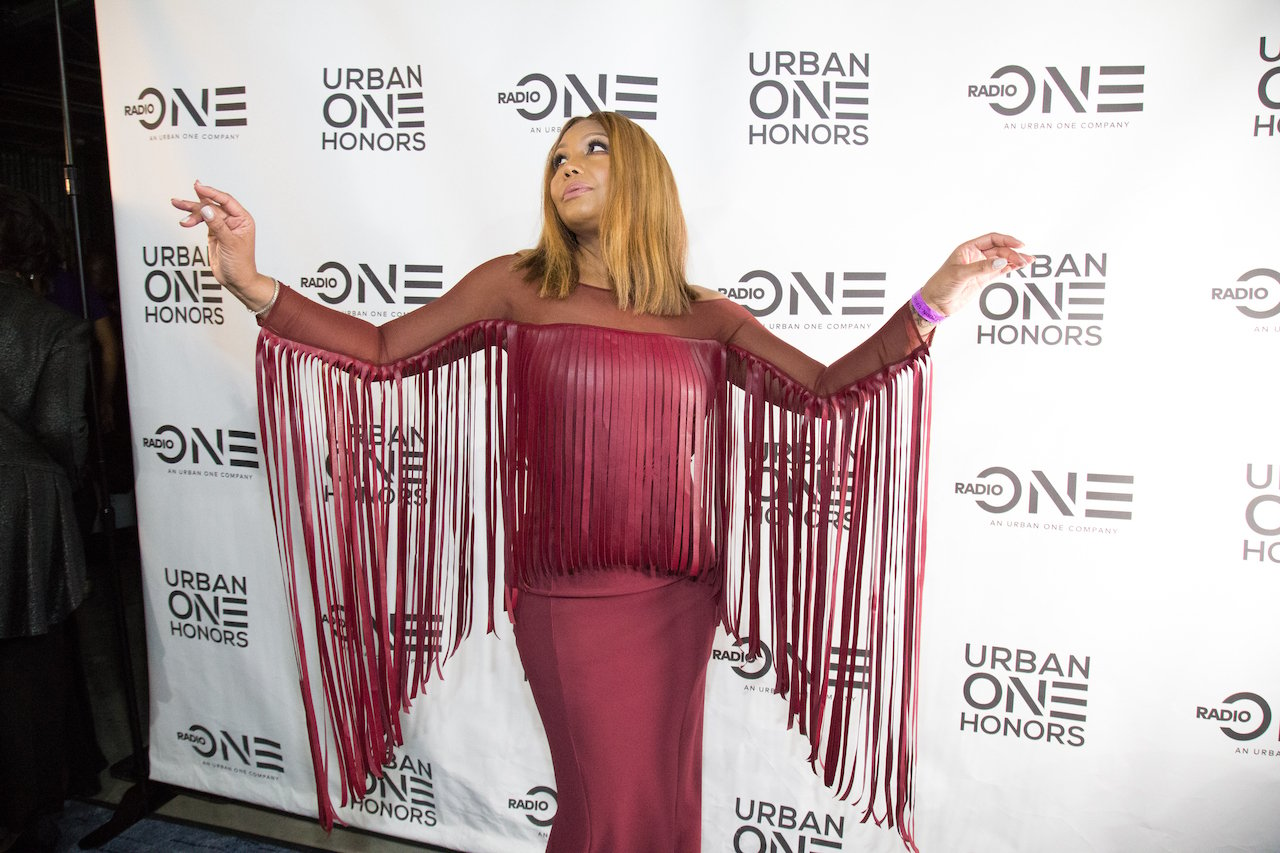 Traci and her famous family gave so much by sharing their ups and downs on television. While her death has saddened many, it's also given fans a time to reflect on the ray of light Traci is known for being whenever she appears on screen. 
Fans watched her grow into her own outside of her support for her sisters. Initially, Traci harbored resentment over wanting to revive her singing career after forgoing signing a record contract with her sisters in the 90s to focus on raising her son and being a wife in Maryland. Thanks to the show, Traci was able to make her musical dreams come true, while also embarking on several other ventures. Here's a look back at some of her best moments on the show.
Tamar teaches Traci choreography for a performance
In season 1, Traci fought to feel more included with her sisters in terms of performing live. By season 2, Toni invited her to perform as a background singer alongside Trina and Towanda. It would be the first time in over a decade that Traci would be reunited with her sisters in that way.
As Tamar prepared for her solo career and could no longer sing backup for Toni, Toni enlisted her help to show Traci the ropes. Hilarity ensued and the sisters quickly learned not to have Tamar in charge of teaching Traci anything similar moving forward.
Traci steps out on her own
After years of putting her musical ambitions to the side and supporting her sisters careers, Traci landed a solo deal. Her single "Last Call" from her debut album Crash & Burn reached No. 16 on the Billboard Hot 100.
She released a sophomore project, On Earth, and also was featured on the family Christmas album. Trina, Towanda, and Toni even provided background vocals on Traci's single "Broken Things." Though it was always fun to see the Braxton sisters singing together, witnessing Traci get her solo moment was rewarding. 
The first grandmother out of the bunch
The family were shocked yet happy that Traci's only child, a son Kevin Jr., was going to become a father. Initially, Traci preferred that Kevin Jr. focus on school and work before starting a family with his longtime love, Olivia. 
But Traci and Olivia formed a close bond on their own. Her grandson Kevin III, aka Junior Junior, was born on the show. Traci took pride in being the first grandmother out of the bunch. 
Traci gets pinched
In season 3, the sisters, sans Tamar, headed to Italy for a sister trip and in celebration of Towanda's birthday. While there, they enjoyed local attractions. In one scene, Traci beams with excitement over getting hit on by a local. The sisters shared the excitement but were also a tad bit jealous.