Tracy Morgan and Megan Wollover: From a Blind Date to Divorce
Tracy Morgan and his wife Megan Wollover filed for divorce. The Hollywood Reporter, TMZ and other news outlets confirmed the split on July 29. Morgan just appeared on the 30 Rock: One Time Only Special reprising his role as Tracy Jordan on July 23. Here is a look back at Morgan and Wollover's relationship.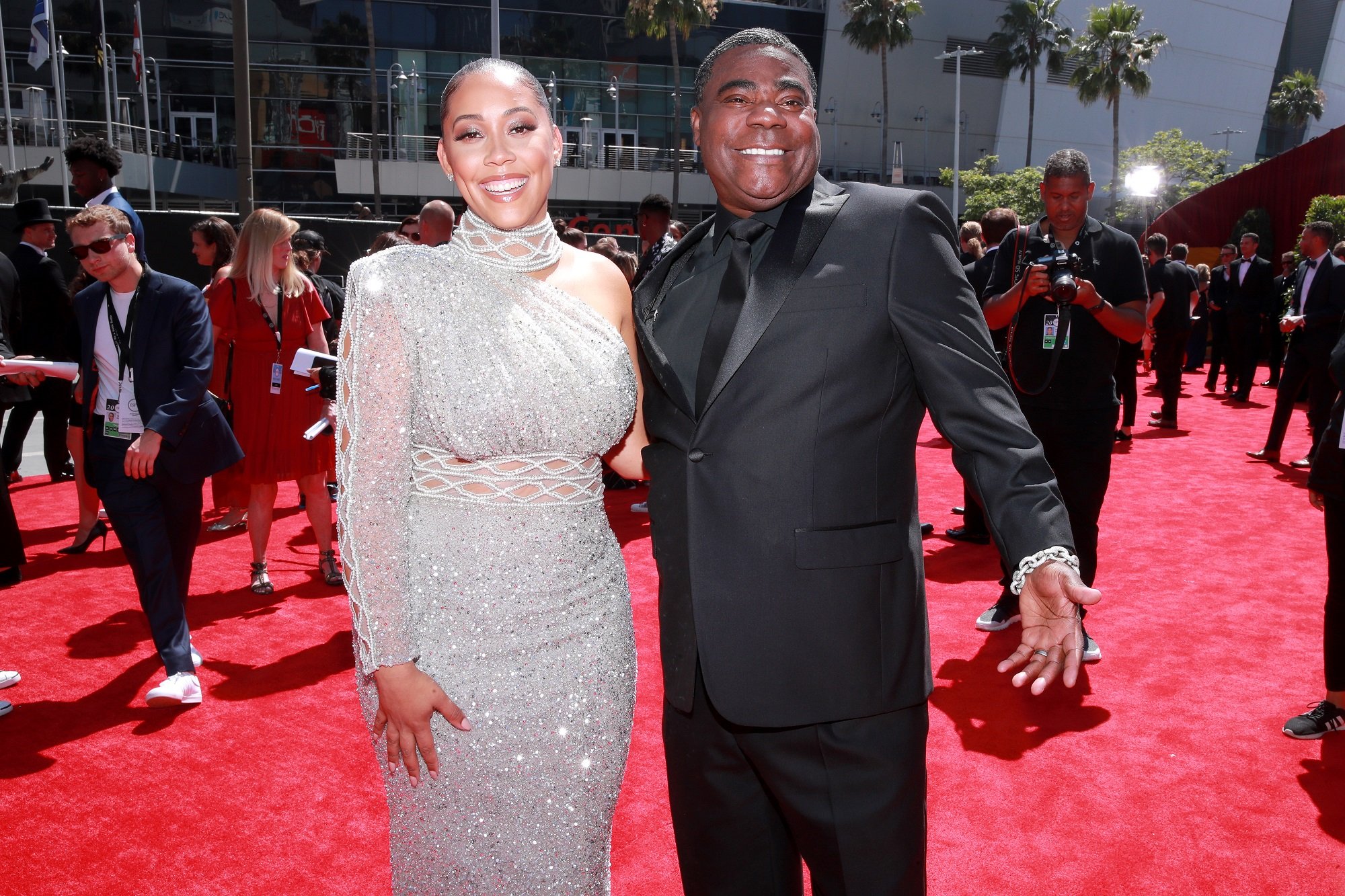 Before Megan Wollover, Tracy Morgan was married to Sabina
Standup comedian Tracy Morgan joined the cast of Saturday Night Live in 1996. At the time, he was married to Sabina, who had been his high school sweetheart. They had three children: Gitrid, Malcolm and Tracy Jr.
Morgan and Sabina divorced in 2009, after a separation that reportedly lasted many years. By this time, Morgan was starring on 30 Rock, created by former SNL writer Tina Fey. Morgan played Tracy Jordan, a difficult actor satirizing the type often found in Hollywood. He met Wollover two years after his divorce.
Tracy Morgan met Megan Wollover on a blind date
Morgan and Wollover met when a mutual friend set them up on a blind date in 2011. Wollover told Inside Weddings that Morgan was subdued after a day of working on 30 Rock.
"I just felt [Tracy] was very charming and sweet, such a gentleman, and that's what caught my interest," Wollover said.
They moved somewhat quickly, with Morgan proposing one year later. He told reporters on the red carpet at the 2012 Emmys about their engagement.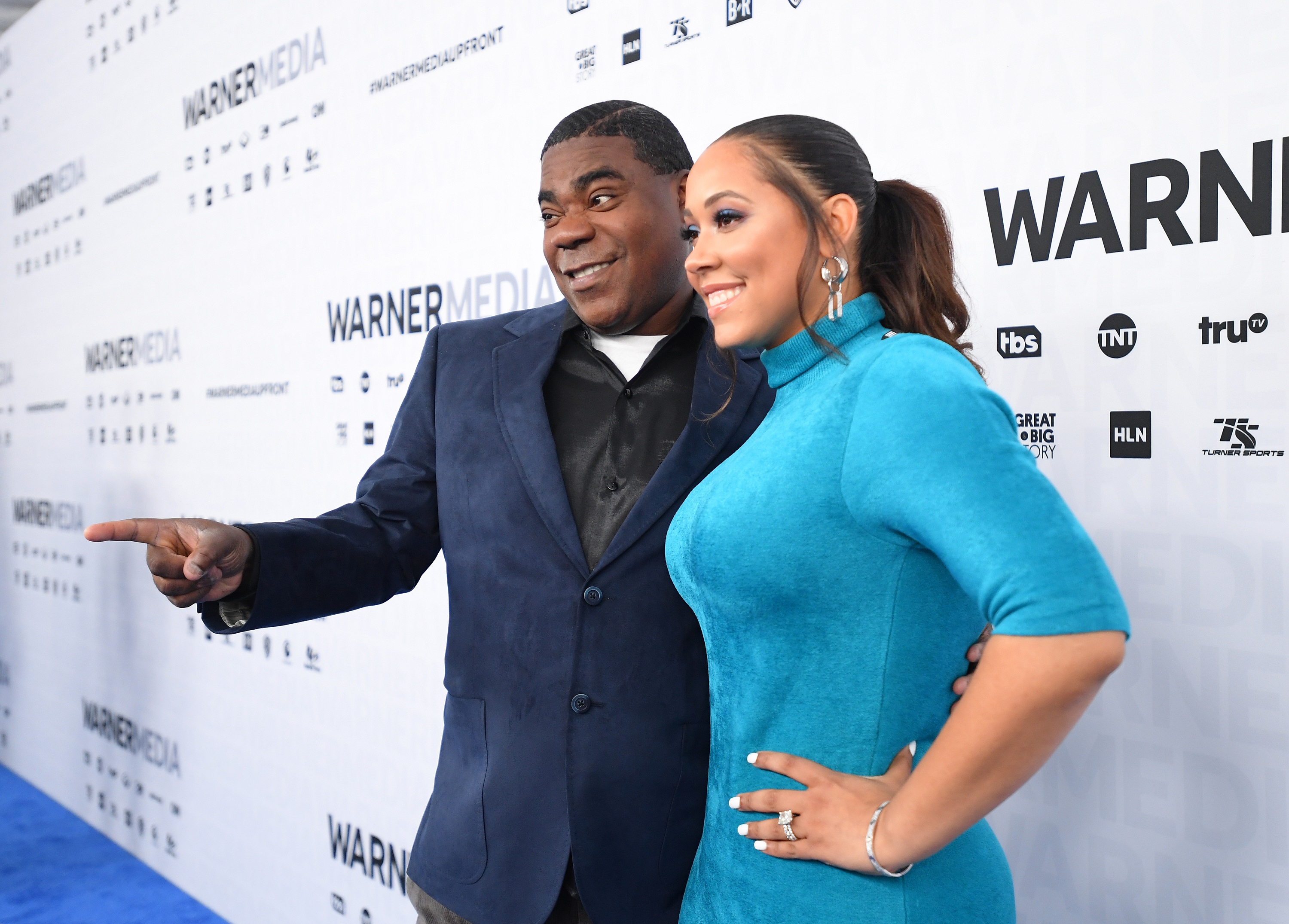 "He was very traditional," Wollover told Inside Weddings. "He just asked if I would marry him and I said yes."
The wedding plans were interrupted by Morgan's 2014 accident that left him injured and killed James McNair. A Wal-mart truck slammed into a limousine McNair and Morgan were in from behind. Morgan testified at the trial where Wal-Mart tried to shift blame to McNair not wearing a seat belt. 
When Morgan recovered, 150 guests joined the couple at their wedding where Tracy Jr. was the best man. They have a daughter, Maven Sonae, born in 2013, who also attended the wedding.
A statement about the divorce
Morgan began filming the TBS comedy The Last O.G. in 2018. He told the Television Critics Association in 2018 that he was learning to take it easier behind the scenes, making sure he sat and rested between takes. He has also had roles in Fist Fight and What Men Want, and provided the voice of Captain Caveman in this year's animated movie Scoob!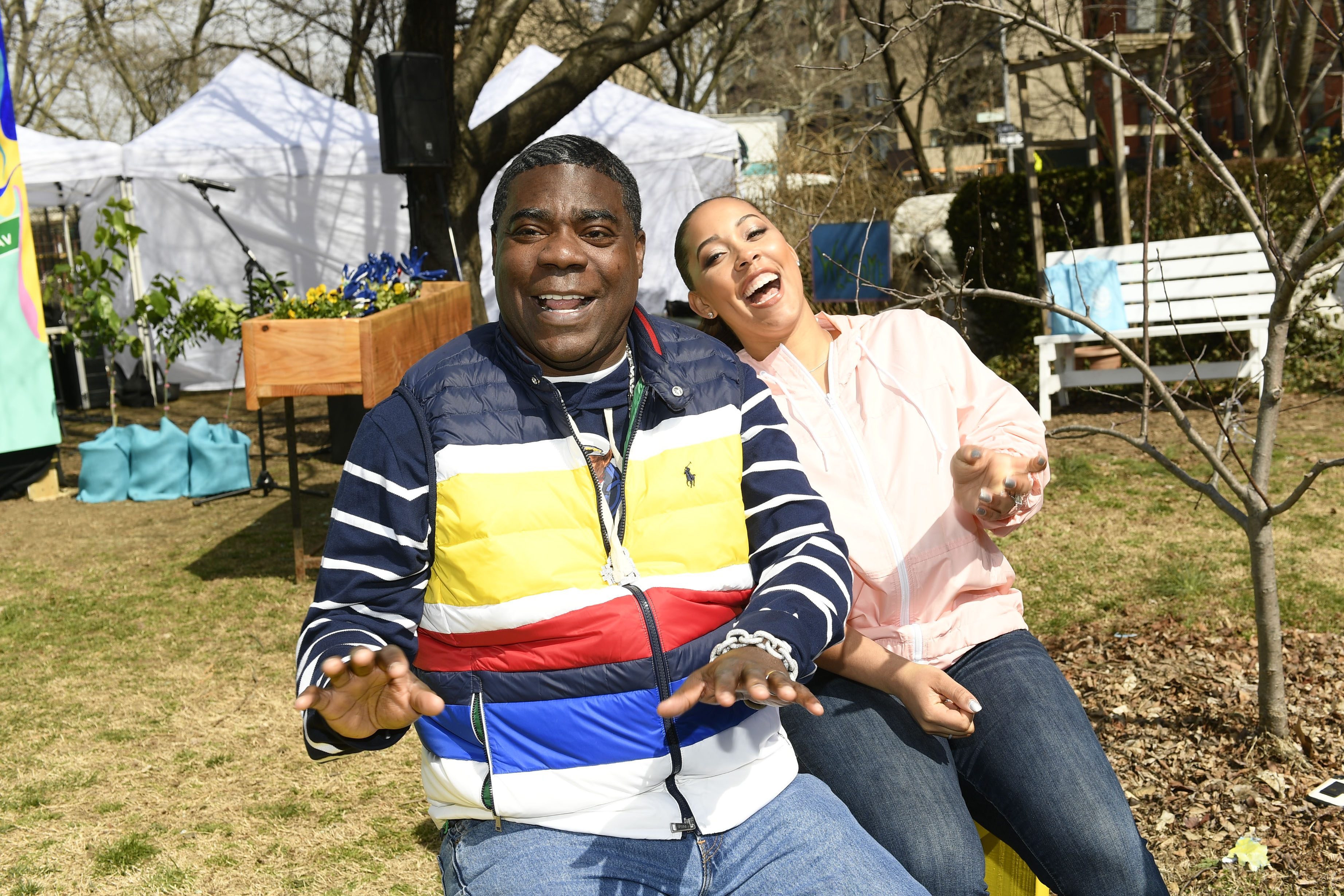 Representatives of Morgan delivered his statement to the outlets reporting on his divorce from Wollover.
"Sadly, after nearly five years of marriage, Megan and I are filing for divorce," Morgan said in a statement to THR, TMZ and other outlets. "This is a challenging time for all involved, so I ask that you please respect our privacy."