Tracy Morgan's 'Today' Show Interview Is Bizarre and TMI
Learn more about the strange interview Tracy Morgan gave recently on the 'Today' show.
Many of us are going more than a little crazy with the stay at home orders necessitated by the pandemic, and Tracy Morgan provided evidence of that during a recent interview on the Today show. It's Morgan's business to be funny and even a little outrageous, although jokes about the quarantine might strike people as cutting too close to the bone. At the same time, however, Morgan also struck a serious note about healthcare workers — workers to whom Morgan owes a great personal debt after a truck crash that nearly killed him. 
How did Tracy Morgan get famous?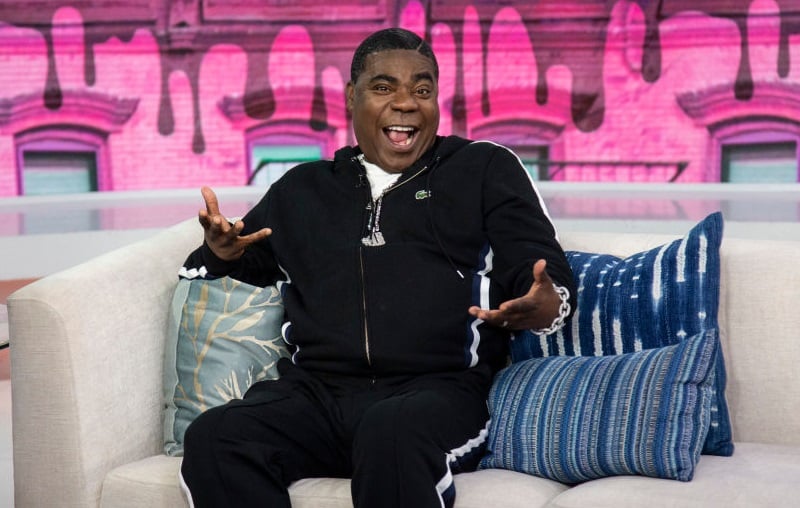 Per IMDB, Morgan got his break in the mid-1990s playing Hustle Man on the sitcom Martin, a vehicle for Martin Lawrence. His career escalated when he made it onto Saturday Night Live in 1996, staying with the show through 2003. He got a chance to anchor his own show, The Tracy Morgan Show, but it lasted only one season. 
Not long after that, though, he got the gig for which he's probably most famous: 30 Rock, where he played Tracy Jordan, the star of Liz Lemon's hit variety show, TGS with Tracy Jordan. He received a number of honors for the show, including an  Emmy nomination for Supporting Actor category and multiple NAACP Image Award nominations. 
Morgan' s current project is the TBS show The Last OG, which he stars in and executive produces. He starred in the remake  What Men Want with Taraji P. Henson, which came out last year.
He also received a star on the Hollywood Walk of Fame in the 2016 class. It was during the promotion of the new season of The Last OG that Morgan's comments raised many an eyebrow. 
What did Tracy Morgan say on 'Today?'
According to Page Six, Morgan appeared on the Today show in early April via a live video chat, as morning and news shows have been doing during the pandemic. And it didn't take Morgan long to start making coronavirus jokes. 
"Me and my wife have been quarantined in here for like three weeks, so she's pregnant three times.  Every week she got pregnant, and we're also role playing a lot now. We're role playing," Morgan said. "She's playing a young maiden whose grandfather was infected with coronavirus," he explained. "And I'm the scientist who discovered the cure, and she'll do anything to save her grandfather's life, and I mean anything."
And Morgan didn't stop there. When the topic turned to the fact that a Bronx Zoo tiger tested positive for the virus, Morgan said: "I'm going to get all my pets tested. I'm going to get my sharks tested. I'm going to get my eel tested. I just bought a 600-pound Silverback gorilla—I'm going to take him down to New York Presbyterian and get him tested."
Tracy Morgan is forever grateful to health care workers 
Host Hoda Kotb, and several viewers besides, couldn't tell if Morgan was joking or not. But the interview did turn serious when the subject turned to health care workers.
In 2014, Morgan was nearly killed when a Walmart truck struck the minibus in which Morgan and his crew were traveling. Morgan was flown to the hospital with a broken leg and femur, a broken nose, and several broken ribs. His friend, comedian James McNair, perished in the crash. 
Morgan had a long road to recovery, mostly recovering physically, and since then, he has gained a whole new appreciation for health care professionals. That brought a serious note to the Today broadcast, putting the entire matter in perspective. 
"They know what they're doing. They're fighting the frontline. I love them," he told Kotb. "I spent a lot of time in the hospital. I know what goes on in there … They're my heroes."