The Tragic Life and Death of Former 'Family Feud' Host Ray Combs
'Family Feud' host Ray Combs was a beloved pop culture figure — but his life off set of the famed game show had a darker side and a tragic end.
Family Feud is one of the few game shows that come close to beating giants of the genre like Jeopardy and Wheel of Fortune. The show's allure comes from its family-centric nature involving families of five competing against one another for the grand prize of $20,000.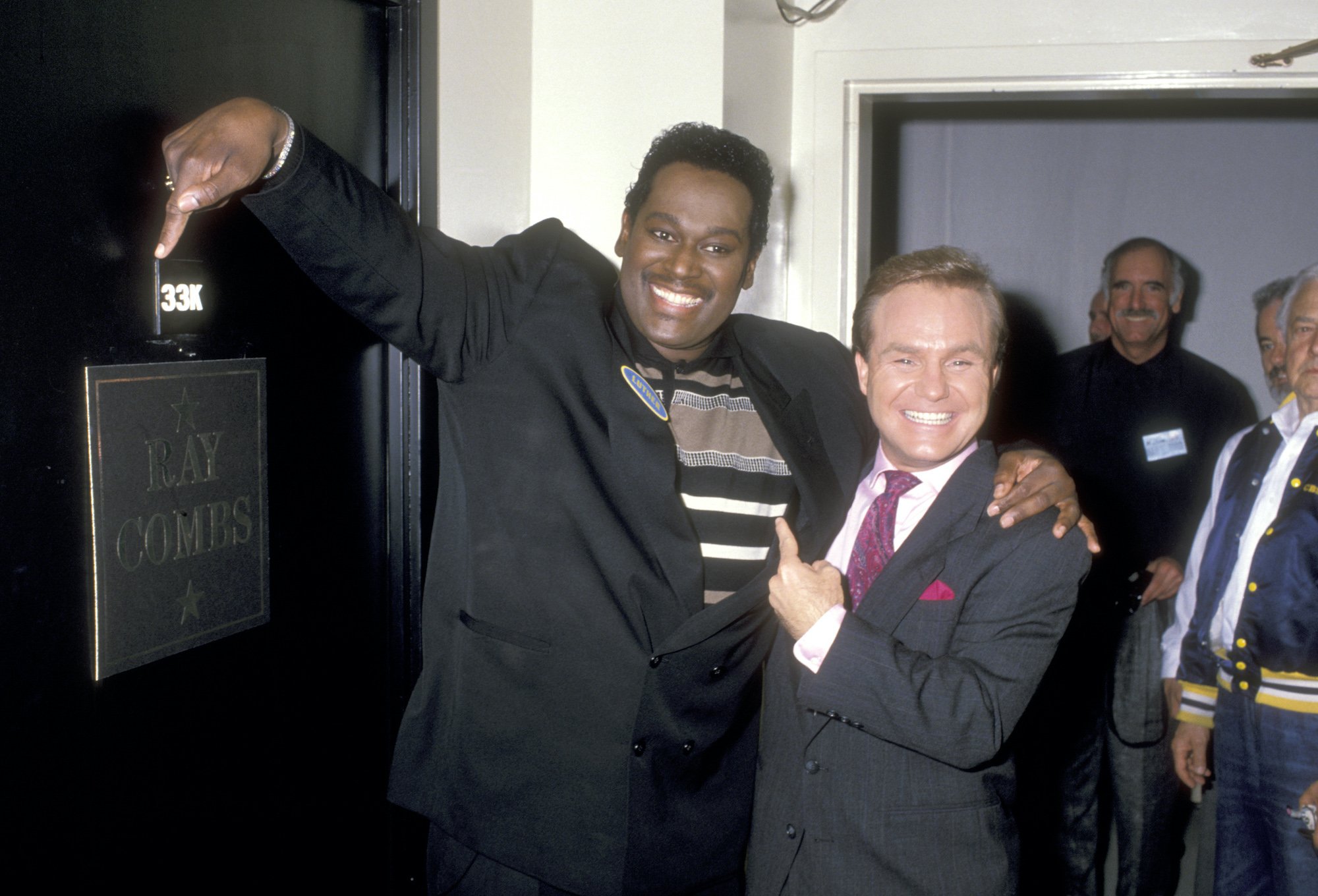 Since its debut, Family Feud has had its fair share of hosts, some more loved than others. One former host, however, met a tragic death. Here is the life and death of former Family Feud host Ray Combs.
Ray Combs was known for his sing-alongs
Combs' career started at Cincinnati's Red Dog Saloon, where he perfected his art of sing-alongs of popular sitcom theme songs. In 1982, Combs left his job as a furniture salesman and moved to Los Angeles to compete against 200 people.
He started doing warm-ups for hit shows like Amen and The Golden Girls. Soon his shtick became so popular that various shows changed their schedules so that Combs could appear and warm up the audiences. In 1986, talk show host Johnny Carson heard the audience's laughter and invited Combs to perform on the Tonight Show.
In 1985, he landed his first acting job on The Facts of Life in a background role. He also guest-starred in The Golden Girls and appeared in Hollywood Squares as a celebrity panelist in 1987. In 1989, Combs' star rose even further when he was offered a seven-year contract for a rebooted version of Family Feud.
The show debuted on July 4, 1988, and Combs toured extensively to promote the new version of the beloved talk show. In 1992, CBS expanded Family Feud from a 30-minute running time to an hour and added several segments, including the 'Bullseye' round.
Ratings decline saw the downfall of the show and Combs
Although things seemed to be on an upward trajectory for Combs, ratings for Family Feud started plummeting midway through the show's 1992-1993 season. The ratings decline forced CBS to cancel the daytime show in 1993, and the final episode aired on March 26.
Showrunner Mark Goodson decided to hire the show's original host Richard Dawson as Combs' replacement hoping to use Dawson's popularity and fame to boost the show's ratings. The move proved helpful but only for a time, and the show got canceled again in 1995. Combs didn't take the dismissal kindly and was hurt by the replacement from his show.
He, however, tried his hand at other ventures, such as serving as guest commentators for the World Wrestling Federation and the Survivor Series. He also appeared in celebrity editions of Family Feud and landed roles in 227 and In Living Color. Combs shot a pilot for a talk show, but networks refused to pick it up. He was then offered a hosting job for a Family Feud rival game show called Family Challenge, but that too didn't work out.
Combs had a healthy salary during his time on Family Feud, but poor financial management saw him always falling short on cash. After his firing from Family Feud, his two comedy clubs had to close, and his house went into foreclosure due to his inability to pay his mortgage.
How did Ray Combs die?
After his dismissal on Family Feud, things seemed to go awry for Combs as he then got involved in a severe car crash that left one of the discs in his spine shattered. The injury saw the star getting paralyzed, and although he eventually walked again, he was in constant pain.
The stress of it all began taking a toll on Combs' marriage, and his wife of 18 years filed for divorce in 1995. In June 1996, police went to his home in Glendale and found the star repeatedly banging his head against the wall. His wife informed law enforcement that he had tried to take his own life using prescription medicine before.
He was taken into protective custody and committed for a psychiatric evaluation. However, the next day, the police found Combs dead, having died by suicide. The star died at 40 years old.
How to get help: In the U.S., call the National Suicide Prevention Lifeline at 1-800-273-8255. Or text HOME to 741-741 to speak with a trained crisis counselor at the free Crisis Text Line.