The Most Tragic Moments of History's 'Vikings'
History's Vikings is full of shocking moments surrounding Ragnar Lothbrok (Travis Fimmel) and his family. The series will be over after the final season that is due out this year. Looking back on the series, there have been a number of scenes that stand out as the most tragic. Read on to learn more.
The slaying of Athelstan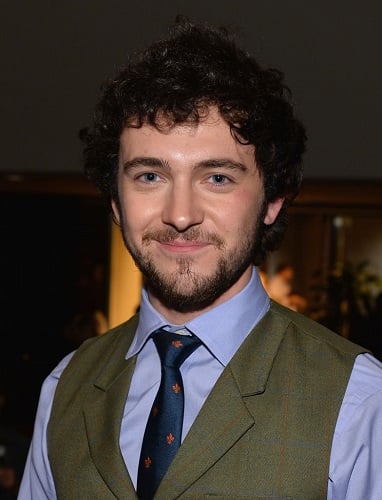 One of the most devastating losses for Vikings fans was the loss of Athelstan (George Blagden), a monk turned Viking that helped Ragnar pursue his goals. Their friendship rivaled all others and many were jealous of the priest who struggled between his two worlds and religions. Floki (Gustaf Skarsgård) eventually kills Athelstan out of jealousy for his close bond with Ragnar. Athelstan was a voice of calm reason and Ragnar was never the same after his loss. He even had himself baptized so that when he died, he might go to heaven and be with Athelstan once again. The end of their friendship was a tragic loss for the series.
Ragnar carries Athelstan to a grave on a mountain top to get him as close to his God as he possibly can. It's a gut-wrenching moment for the King of Kattegat. He even makes a makeshift cross for the gravestone of his closest friend. Ragnar carries his friend's cross necklace with him in remembrance until the day he gives it to Athelstan's son, Alfred (Ferdia Walsh-Peelo).
Ragnar learns of the death of his daughter
Ragnar returns home to learn his daughter, Gyda (Ruby O'Leary), has died, along with many other members of Kattegat. He is extremely distraught over her loss and attempts to talk to her. He sits alone of the beach hoping to properly say goodbye to the daughter he would never see again. It's a sad ending to a life tragically cut short before her time. Ragnar struggles with her loss immensely.
"Dear child, Gyda, you are not gone because you are always in my heart," Ragnar says. "They say that a man must love his sons more, but a man can be jealous of his sons, and his daughter can always be the light in his life."
Ragnar's betrayal of Lagertha
Lagertha (Katheryn Winnick) was Ragnar's first wife and mother to Bjorn Ironside (Alexander Ludwig) and Gyda. She loses the child she carried, and somehow Ragnar blames her for the loss. He uses this to help make himself feel better for cheating on her with Aslaug (Alyssa Sutherland). Once Aslaug finds herself pregnant, she goes to Ragnar in Kattegat. Ragnar refuses to turn away his child, and Lagertha is humiliated. She chooses to leave and divorce him and it's a truly sad end to a beautiful relationship.
Lagertha spends the rest of the time jumping through mostly tumultuous relationships. She is betrayed by almost all of the men in her life, but she never lets it fully get the best of her. After the death of her beloved Bishop Heahmund (Jonathan Rhys Meyers), Lagertha loses herself for a time, before regaining her senses and strength once again.
Rollo's betrayal of his people
To no one's surprise, Rollo (Clive Standen) betrays Ragnar again for a taste of power. He becomes a duke and marries Princess Gisela (Morgane Polanski) in an effort to help the people of Paris from his own kind. He is successful, but at the cost of hurting his family, especially his brother Ragnar. The betrayal wasn't a shock to Ragnar, who suspected it almost immediately. It's sad to see the brothers experience such a tragic falling out and never reconciling.
The death of Ragnar Lothbrok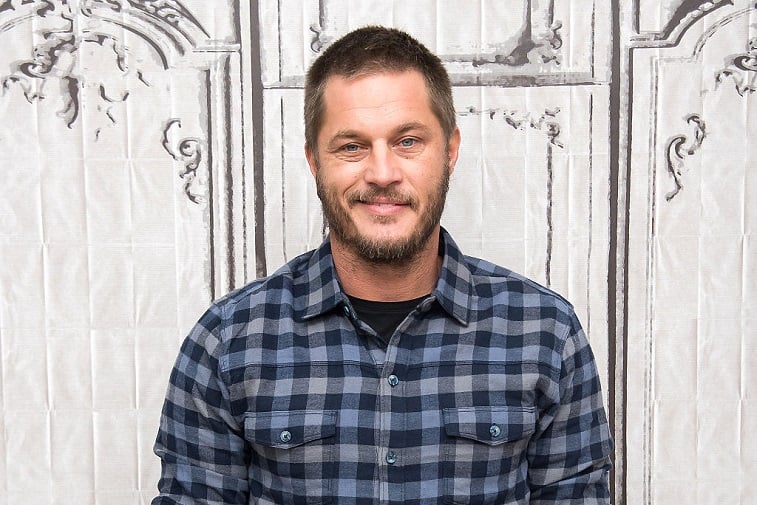 Arguably the most tragic moment on Vikings is the death of King Ragnar. After a great loss in Paris, Ragnar returns to Kattegat and suddenly up and abandons his family. Years later, he decides to come back and get revenge on the kings of England. He wants vengeance for the destroyed settlement in Wessex and seeks to claim it. He goes back with a skeleton crew and is eventually taken to King Aelle (Ivan Kaye) of his own free will. He knew it would be what his sons needed to return and seek revenge, which is exactly what they do.
The series is full of tragic moments and these are only a few that the Vikings experience. Vikings will be back with a final season before the end of the year.